Three upcoming attractions draw on Los Angeles' dynamic diversity of cultures and nationalities, offering immersive experiences that celebrate their history and present. Stay tuned for more details as the year progresses.
Scheduled to open this spring is LA Plaza Cocina, on Olvera Street in downtown. This new venue is a project of La Plaza de Cultura y Artes, a museum and cultural center dedicated to the history and culture of the Mexican-American experience in Los Angeles.
See also: Downtown Los Angeles Has It All for Planners
The 2,500-square-foot facility is an exciting combination of museum, retail space and teaching kitchen that will showcase the deep culinary heritage of Mexico, from its indigenous roots to today's modern interpretations. Among its programs will be cooking classes, workshops and culinary festivals that will further enliven Olvera Street's colorful atmosphere as "the Birthplace of Los Angeles."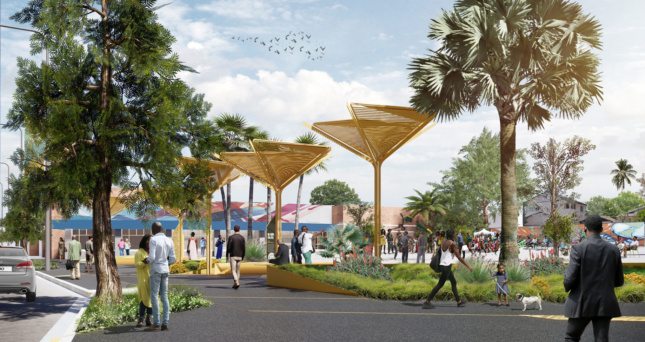 Tied into the construction of Metro Crenshaw/LAX Line, which extends the existing Metro Expo Line at Crenshaw and Exposition boulevards, Destination Crenshaw is a 1.3-mile long outdoor art and culture experience celebrating black Los Angeles. Los Angeles, and Crenshaw Boulevard specifically, have been home to one of the largest black communities west of the Mississippi River for more than two centuries, and this project celebrates both the historical and contemporary contributions of its residents.
This jubilant open-air space will provide a cultural and social hub for the neighborhood with 100 works of public art, hundreds of new trees, small parks and a community amphitheater. It's expected to debut in October, when the metro line is completed.
The buzz has already begun for Korean American National Museum, set in the heart of Koreatown, the first permanent location for this museum that aims to "preserve and interpret the history, experiences, culture and achievements of Americans from Korean ancestry."  Construction on the 15-story building begins this year, with a bold futuristic design that features a rooftop garden and embossed exterior walls similar to those of royal palaces in Korea.
True to form, the interior will incorporate the various elements of a hanok, a traditional Korean house, with high ceilings and a central courtyard surrounded by spaces for galleries, meeting rooms and offices. The estimated opening is 2022.
Read more in Carolyn Koenig's story, "LA: A City of Contrasts: Select Your Group Style or Mix and Match," in the April issue of Smart Meetings magazine.