Jacksonville Convention Center
Proposals have been approved and dreams have been shattered on the convention center circuit. Some cities have celebrated ground breakings, topping outs and ribbon cuttings. Others are going to have to wait a bit longer for the shovel to turn the soil as expansion projects are put on the backburner. Let's take a look at some of the major convention center news in the United States, Europe and Down Under.
Australia
Canberra
In March, the Standing Committee on Economic Development and Tourism pumped the brakes on a new convention center that was proposed to be built in Australia's capital city. Australia Forum was first pitched in 2015. It was to consist of multiple exhibition halls, a 24,000-square-foot ballroom, 18 meeting rooms and Centre for Dialogue, which would accommodate meetings in the round.
Committee chair Jeremy Hanson deemed the project too costly "in its proposed form" and encouraged the government to hold on to this land for potential future development. He acknowledged that the city's existing National Convention Centre is not large enough to sufficiently host many major events. It was built in 1989 and offers just over 88,200 sq. ft. of meeting space.
Melbourne
Melbourne Convention and Exhibition Centre's (MCEC) $205 million expansion opened its doors on July 8. After adding 215,278 sq. ft., the convention center grew by 25 percent. It now measures 753,473 sq. ft., making it the largest in Australia. The new space includes the 96,875-square-foot Goldfields Theatre that has 1,000 retractable seats. New exhibition halls, meeting rooms, an outdoor terrace, banquet space and cafe and bar were also added. The expansion is expected to attract 74,000 additional international visitors annually. It's part of a larger project to develop the area that also includes the construction of 347-room Novotel Melbourne South Wharf.
California
Los Angeles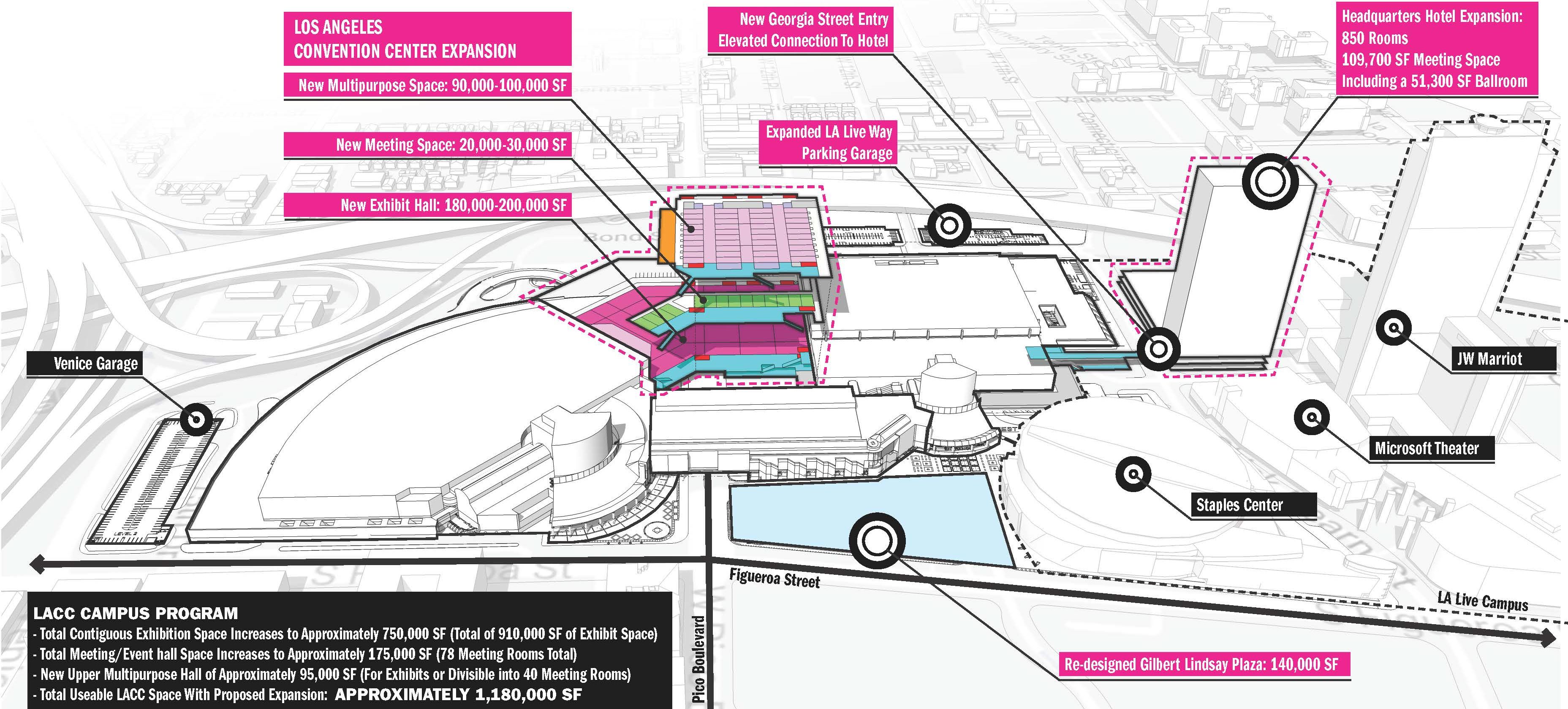 Anschutz Entertainment Group (AEG) proposed a $1.2 billion expansion of Los Angeles Convention Center and JW Marriott Los Angeles L.A. Live in May, according to Los Angeles Times. The proposal consists of spending $500 million to add 350,000 sq. ft., bringing it to more than 1.2 million sq. ft. of space. The 140,000 square-foot Gilbert Lindsay Plaza would be transformed into a beautifully landscaped garden for outdoor exhibitions and receptions. It's currently utilized for bus and car drop-offs. LA Convention Center was last expanded in 1997 and is currently 867,000 sq. ft.
An additional $700 million would go towards constructing a new 40-story hotel tower with 850 rooms at JW Marriott. A 51,000-square-foot ballroom, which AEG claims would be the largest in the city, is part of the hotel's floorplan. The hotel would be connected to the existing hotel and West Hall of the convention center by pedestrian bridges. If approved, Mayor Eric Garcetti would like the projects to be complete by 2022. Remember, Los Angeles is hosting the Summer Olympic Games in 2028.
Sacramento
In June, The Sacramento Bee shared renderings of an initiative to spend between $220 and $240 million on a proposed expansion of Sacramento Convention Center. Plans include demolishing the western half of the convention center that was built in 1974. It'd be replaced by a new 40,000 square-foot ballroom and additional exhibition space. The 1996 eastern side would get renovated and outfitted with new meeting rooms and a lobby. Community Center Theater and Memorial Auditorium would also undergo renovations, bringing the estimated total of all three projects to $340 million. Convention Center construction is expected to begin in December or January. It could close next summer, reopen by late 2020 and be completed in March 2021.
San Diego
This month, news broke that funding to expand San Diego Convention Center will not be on November's ballot. Convention Center CEO Clifford Rippetoe took the defeat in stride, saying in a statement, "Today's outcome is not a 'No,' it's just 'Not Now.'" The waterfront property is best-known as the host of San Diego Comic-Con International each July. A $216 million expansion was completed in September 2001, almost doubling its size to 2.6 million sq. ft.
San Francisco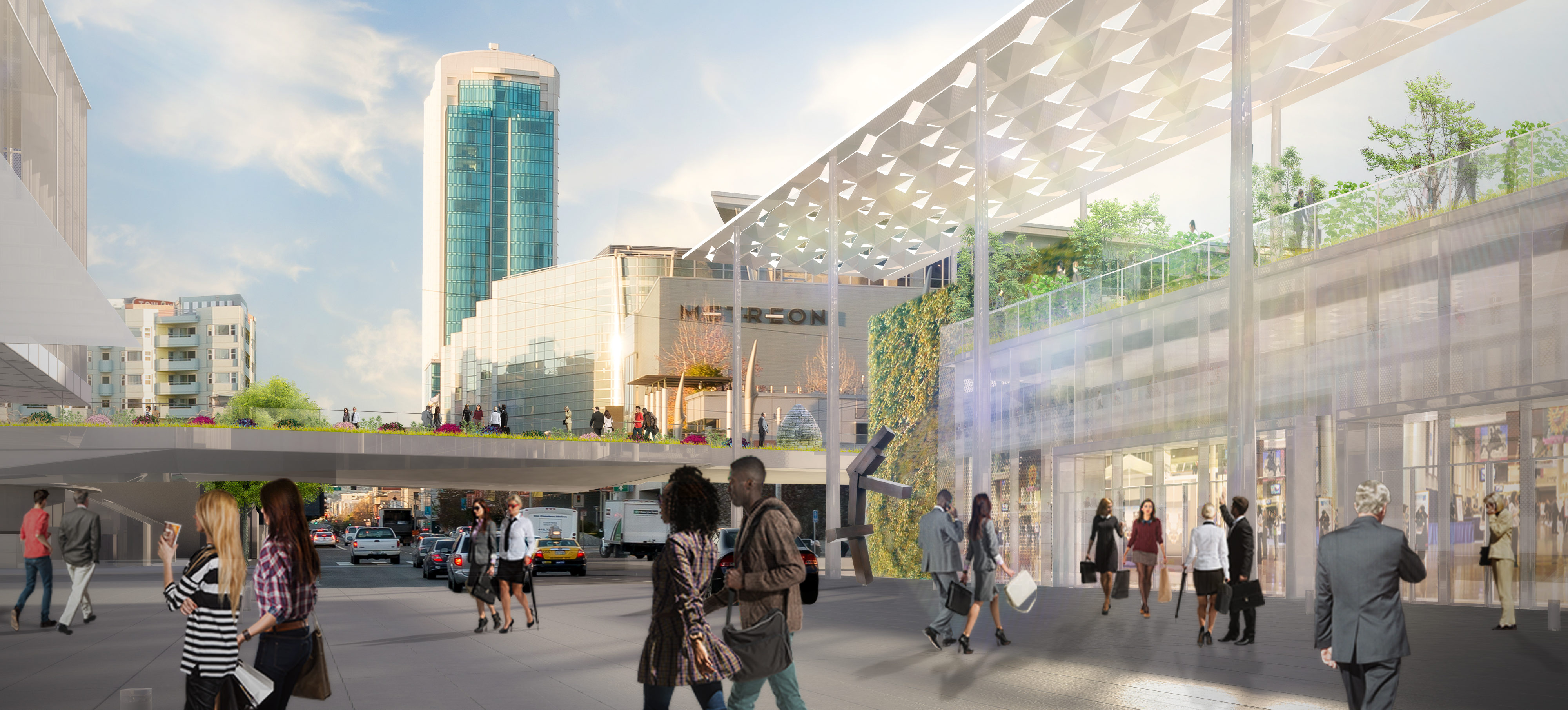 The $551 million Moscone Center expansion is nearing completion. The facility celebrated its milestone topping out on March 12 when the last beam was raised. It is on budget and on schedule for a January 3, 2019 ribbon cutting. The project includes expanding the convention space by 21 percent, adding more than 305,000 sq. ft. of function space. There'll be more than 80 meeting rooms, a 50,000 square-foot ballroom, more than 500,000 sq. ft. of exhibition space and outdoor terraces. Moscone Center plans to achieve LEED Platinum certification and become the most environmentally sustainable convention center in North America. It'll have an on-site water treatment center and the largest solar panel system in San Francisco.
Florida
Jacksonville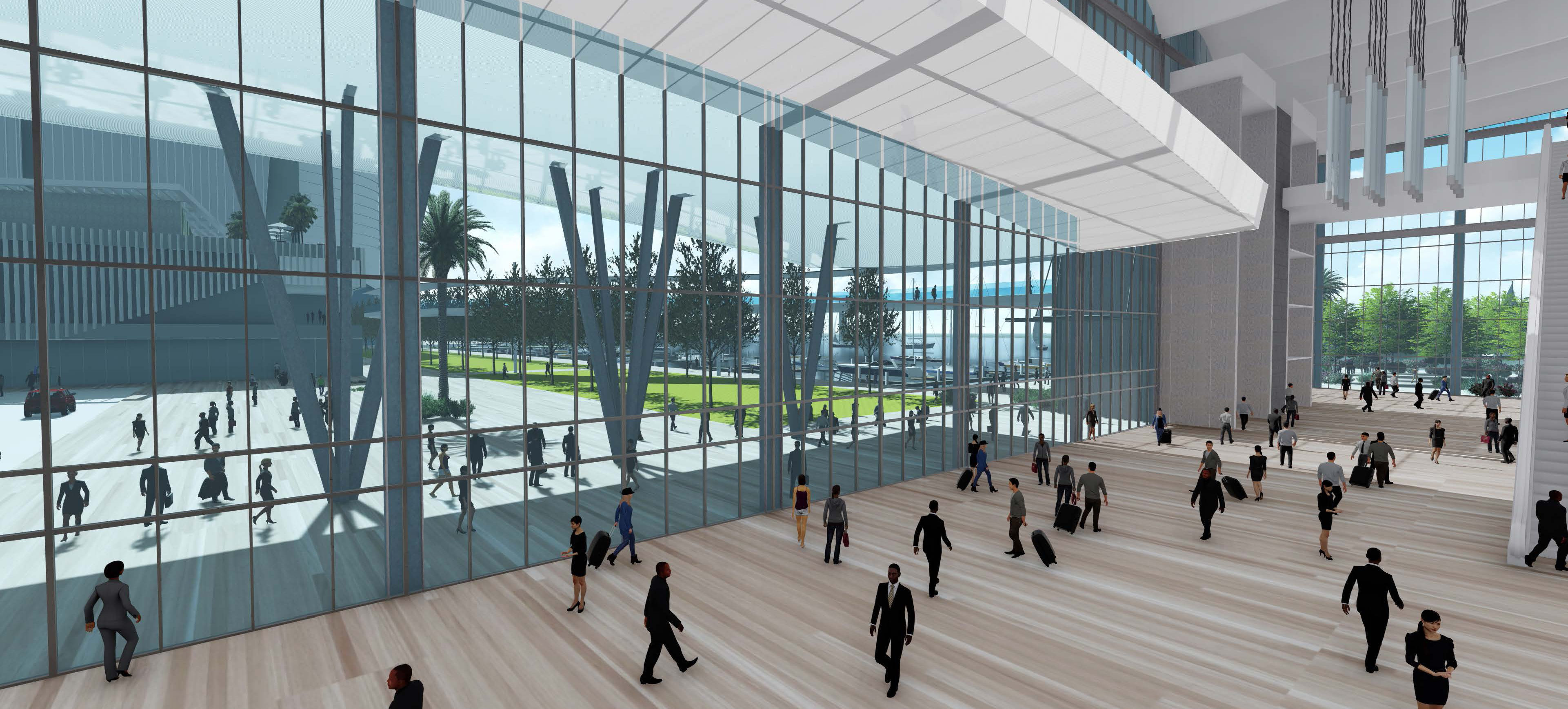 NFL's Jacksonville Jaguars owner Shad Khan and his company Iguana Investments submitted a proposal to Jacksonville Downtown Investment Authority (DIA) this month to build a 490,000 square-foot convention center and hotel at the 70-acre Shipyards. The convention center would give attendees views of St. Johns River and Riverwalk. It would feature a 200,000-square-foot exhibit hall, 40,000-square-foot ballroom and 45 breakout rooms. The adjoining 350-guestroom hotel would offer additional function space and a rooftop pool. According to Jacksonville Daily Record, other developers have also submitted proposals to build a convention center in other parts of the city, at the site of the former Duval County Courthouse and City Hall Annex.
Miami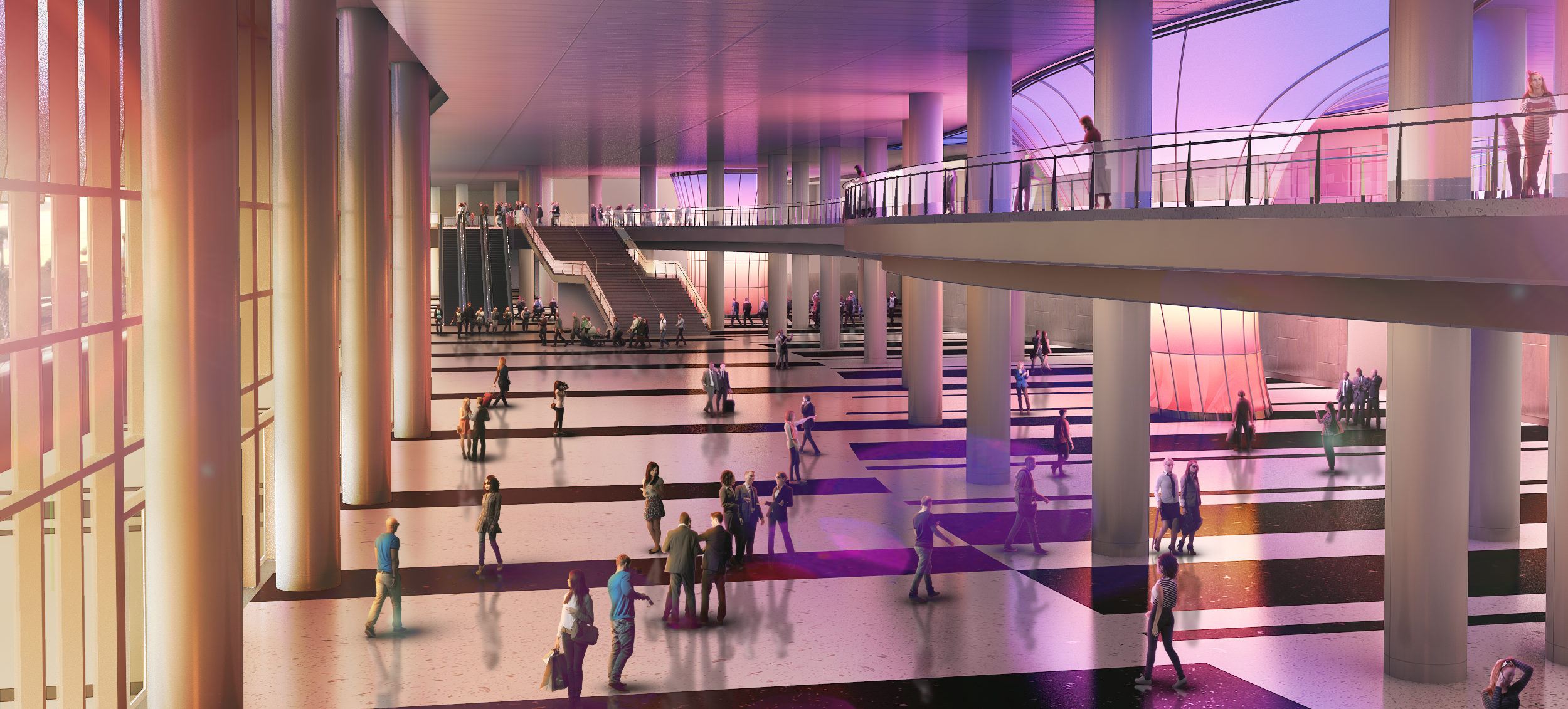 The finishing touches are being put on the $620 million Miami Beach Convention Center renovation and expansion that has been ongoing since late 2015. Built in 1957, the facility has grown exponentially from its original 108,000 sq. ft. The expansion will bring it to 1.4 million sq. ft. New features include a 60,000 square-foot ballroom, additional meeting rooms, 20,000 square-foot glass rooftop ballroom to let in the Florida sunshine and advanced technology. A 5.8-acre parking lot will be transformed into a lush park dedicated to veterans. Carl Fisher Clubhouse, the oldest public building in Miami Beach, will also be restored. In accordance with Miami Beach's Art in Public Places, the convention center will display $7-million worth of art. The building is expected to be complete in September, with the park following next June.
Germany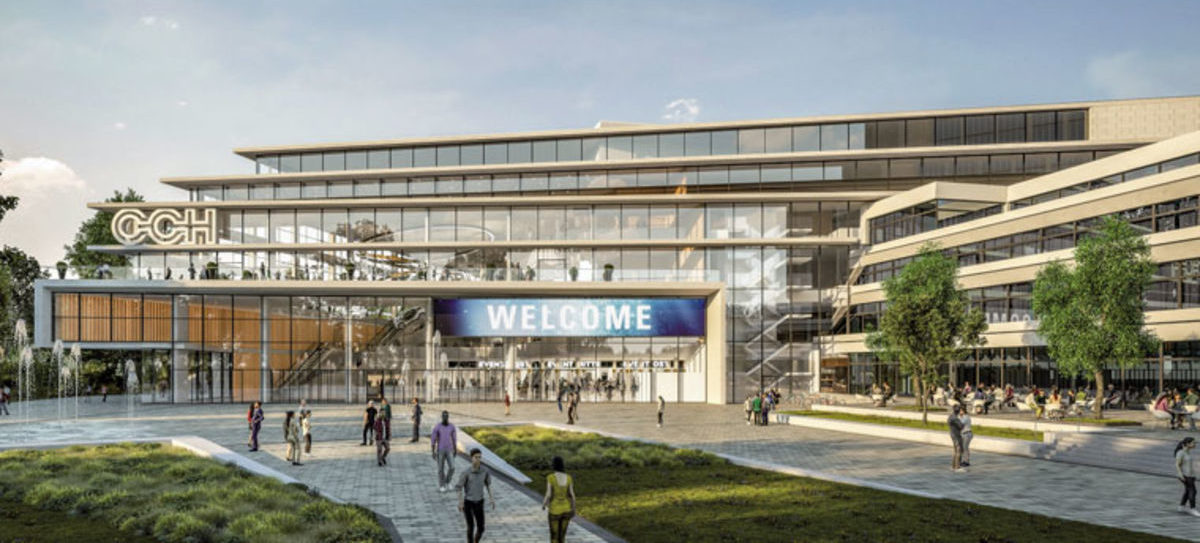 Congress Center Hamburg (CCH) has been undergoing extensive renovations since last year. When it re-opens in 2020, it'll have more than 258,000 sq. ft. of function space, 12,000 seats and about 50 meeting rooms.
Indiana
The pause button has been pressed on the planned $72 million expansion of Monroe Convention Center in Bloomington, Indiana, according to Indiana Public Media News. The project has been delayed this month due to a dispute between the county and city. The project includes a proposed addition of more than 70,000 sq. ft. of convention space and a hotel. Monroe Convention Center currently houses 24,000 sq. ft. of event space and a permanent art collection.
Kentucky
Lexington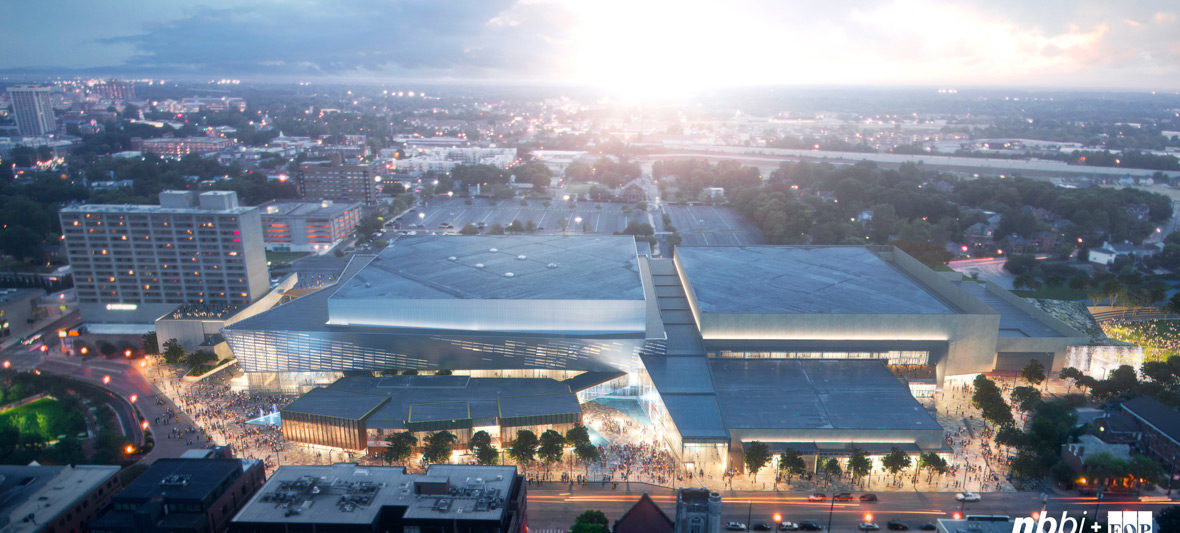 Expansion of Lexington Convention Center has been a long time coming. The $241 million project was first proposed in 2011, designed in 2014, approved in December 2016 and finally broke ground July 19. It is expected to cut the ribbon in November, 2021. In the meantime, conferences can continue to take place in Rupp Arena and most of the existing convention center. The expansion will include 100,800 sq. ft. of exhibition halls, a 25,185 square-foot ballroom, 30,270 sq. ft. of meeting space and 110,234 sq. ft. of pre-function space.
Louisville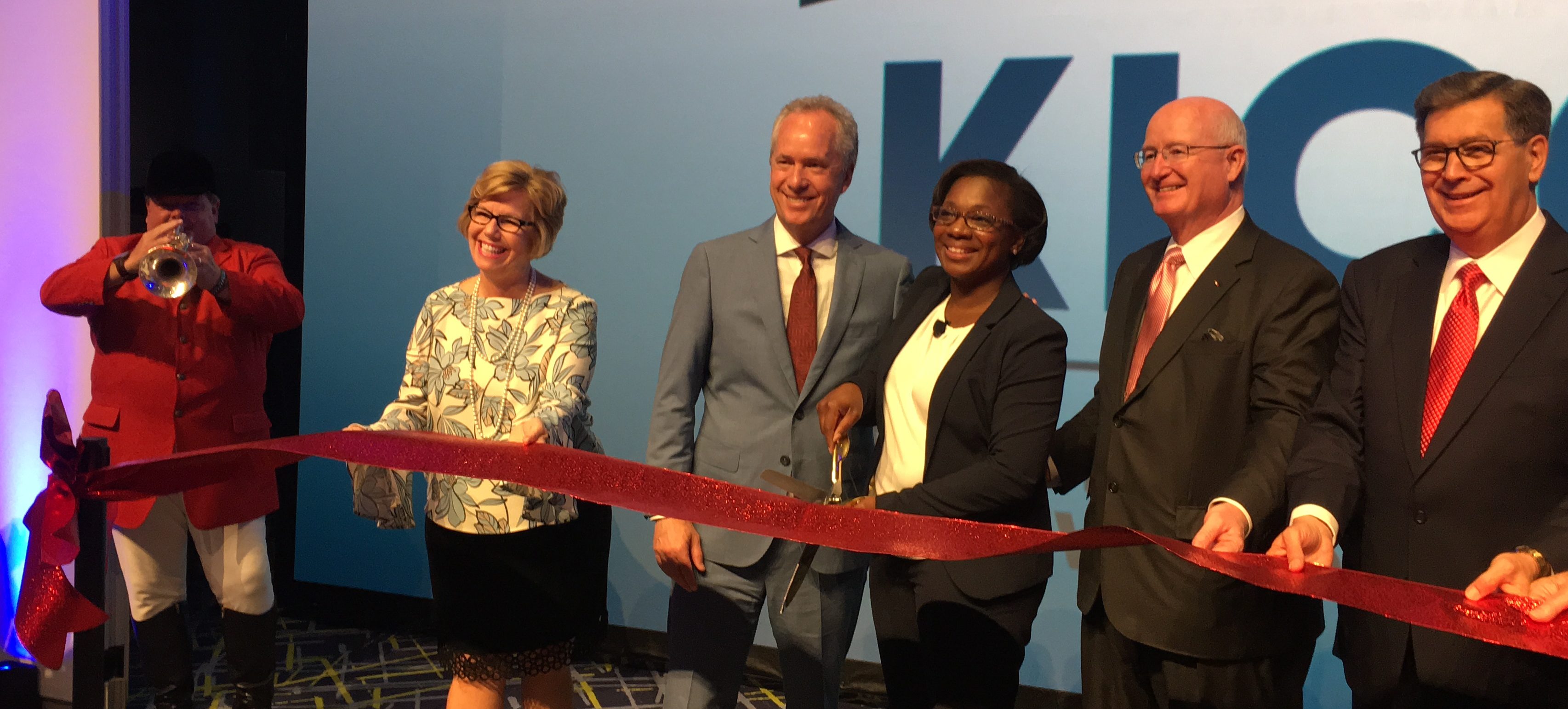 Kentucky International Convention Center (KICC) re-opened this month following a two-year construction period that forced it to temporarily cease operations. The new $207 million, three-story facility houses 200,125 sq. ft. of event space, including a 40,000 square-foot pillarless ballroom, exhibit hall, 52 meeting rooms and a 175-seat tiered theater.
Nevada
Las Vegas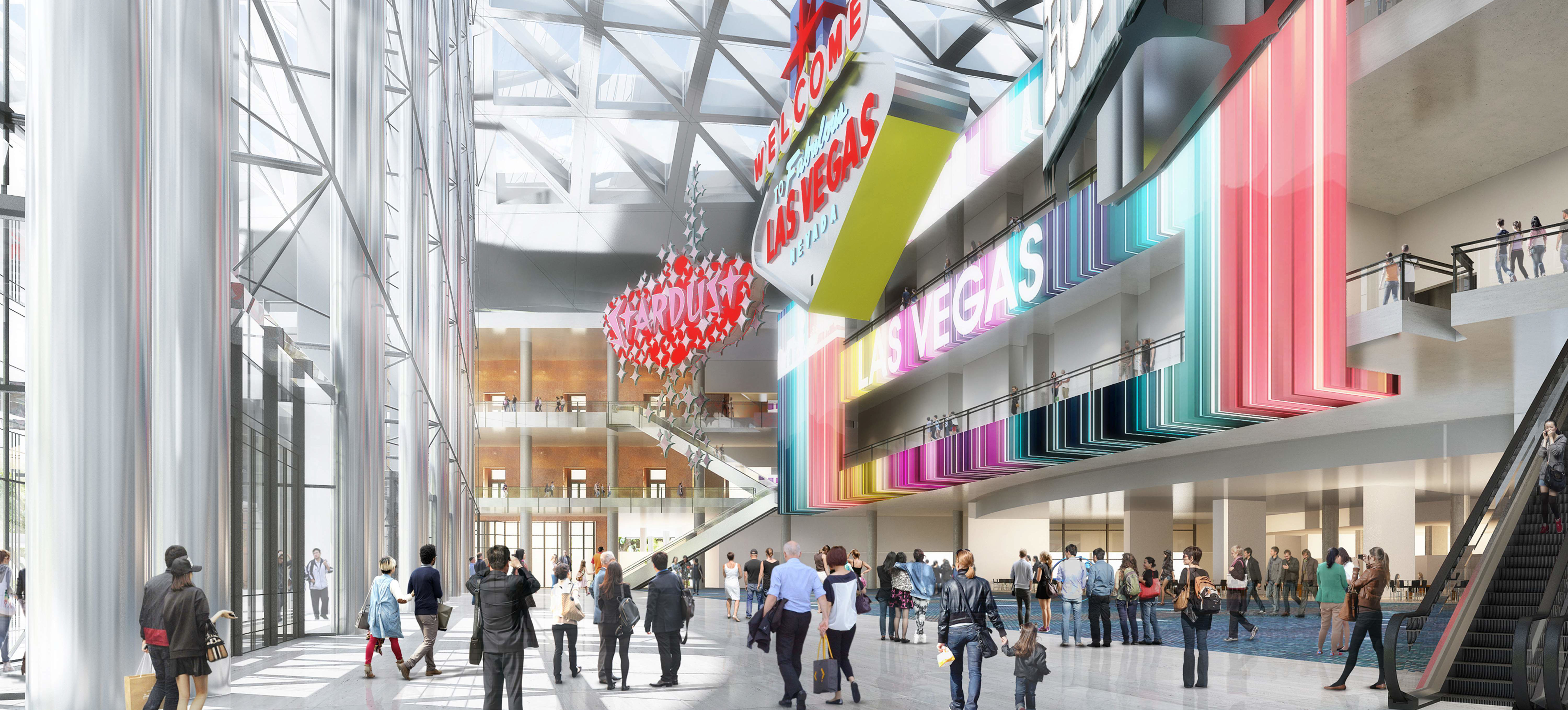 With nearly 150,000 hotel rooms and more than 11 million sq. ft. of meeting and exhibition space, Las Vegas hosts approximately 22,000 meetings, conventions and trade shows annually. These high numbers continue to increase demand for even more space, which is why multiple properties are investing in growth.
Las Vegas Convention and Visitors Authority (LVCCD) is investing $860 million into expanding Las Vegas Convention Center, adding 1.4 million sq. ft. Expected to be open in time for Consumer Electronics Show (CES) in 2021, at least 600,000 sq. ft. of the expansion will be useable space. The existing 3.2 million-square-foot structure will also undergo a complete renovation in phases that won't interrupt business in the interim. That'll be done in 2023.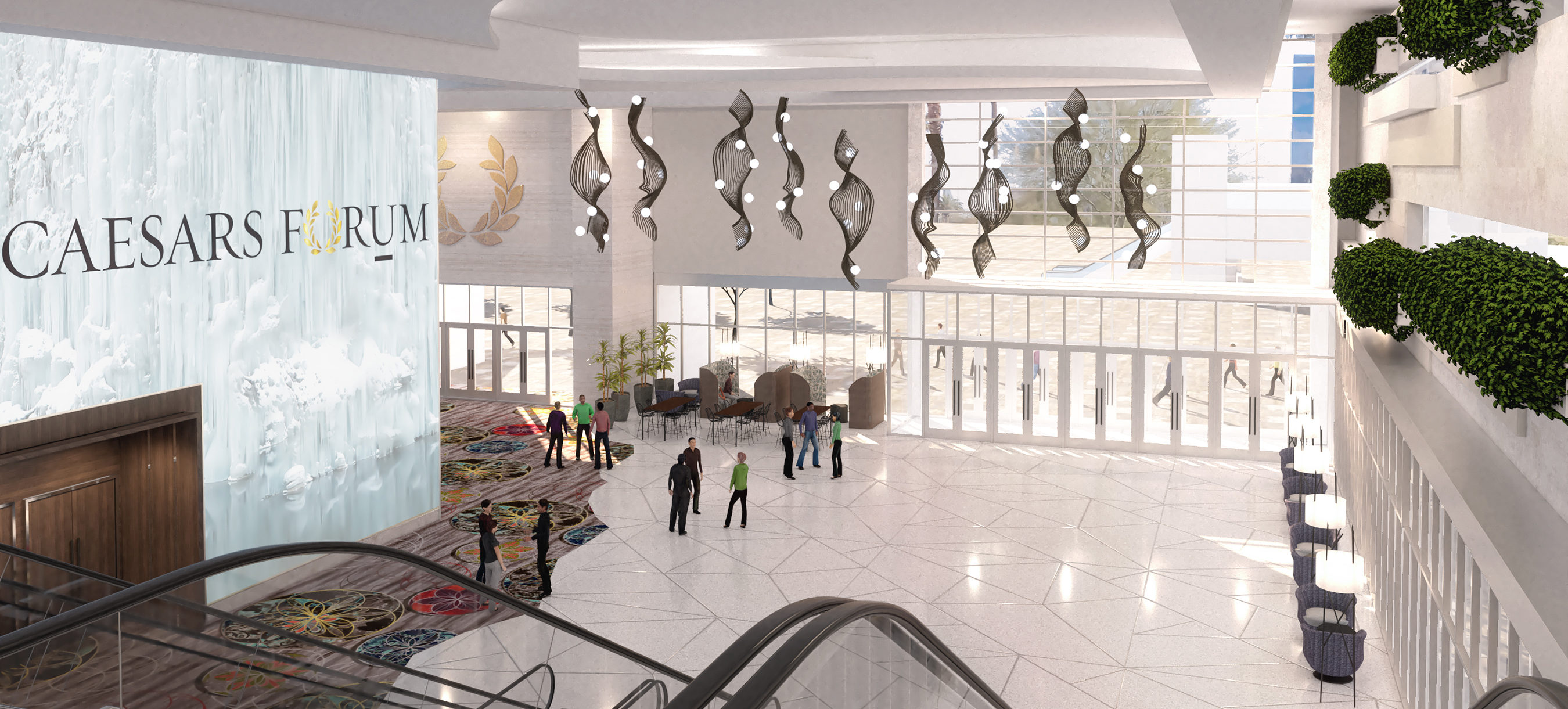 Last month, Caesars Entertainment broke ground on Caesars Forum, a brand-new 550,000 square-foot conference center in the shadows of The LINQ Promenade. The $375 million project will have a total of 300,000 sq. ft. of meeting space. Blueprints include the two largest pillarless ballrooms in the world (each measuring 110,000 sq. ft.), 100,000 square-foot outdoor plaza, two 40,000 square-foot ballrooms, six boardrooms and more than 100 breakout rooms. Bridges will connect Caesars Forum to Harrah's Las Vegas, The LINQ Hotel and Casino, LINQ Promenade and Flamingo Las Vegas. The building is expected to receive LEED Silver rating and is on par to open in 2020. At the time of the groundbreaking, the conference center had already booked more than $70 million in business, including its first client, American School Counselor Association, who is scheduled to meet there in July 2021.
Reno-Tahoe
Reno-Sparks Convention and Visitors Authority is in the beginning stages of exploring a potential expansion of Reno-Sparks Convention Center by conducting studies, according to Reno Gazette Journal. It was last renovated about 17 years ago for $100 million, bringing it to its current size of 381,000 sq. ft. The facility needs more ballroom and flex space to remain competitive in retaining and gaining business.
"Reno loses an average of 31 events due to hotel size or because of the venue each year," says Charlies Johnson, president of Johnson Consulting, the Chicago-based firm involved in investigating the issue. "[The equates to] 263 event days and over 90,000 room nights." They believe having at least 600,000 sq. ft. of meeting space would keep them in the game. Estimates to accomplish this range in price from $164 million to $273 million, which would likely be raised through taxes.
New York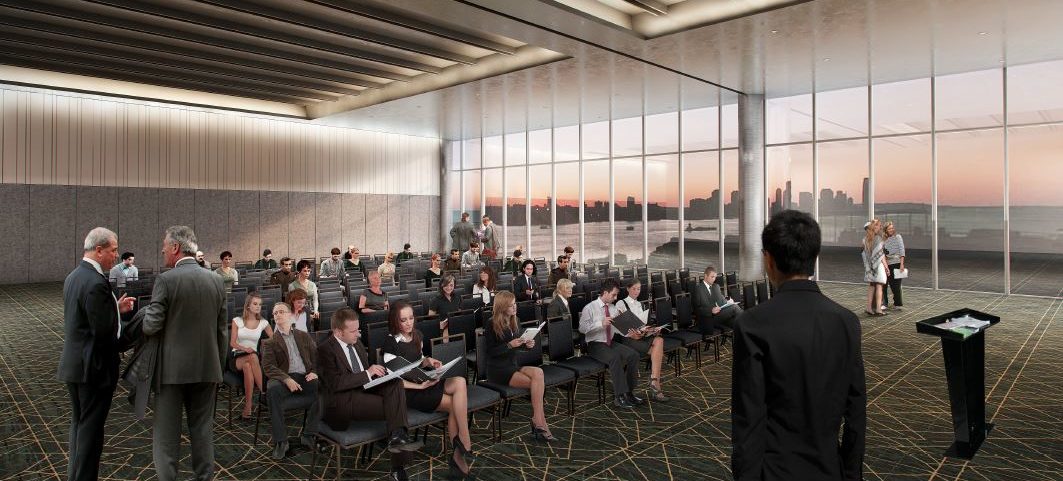 The Jacob K. Javits Convention Center in Manhattan broke ground in March 2017 on a $1.5 billion expansion project to add 1 million sq. ft. by 2021, including a 500,000-square-foot exhibition hall, rooftop terrace, meeting rooms and a 55,000-square-foot ballroom, which will be the largest in the Northeast. As host of nearly 40,000 events annually, the "Marketplace for the World" is the busiest convention center in the United States. Operated by the New York Convention Center Operation Corporation (NYCCOC), it currently offers 102 meeting rooms and 760,000 sq. ft. of exhibition space.
New Zealand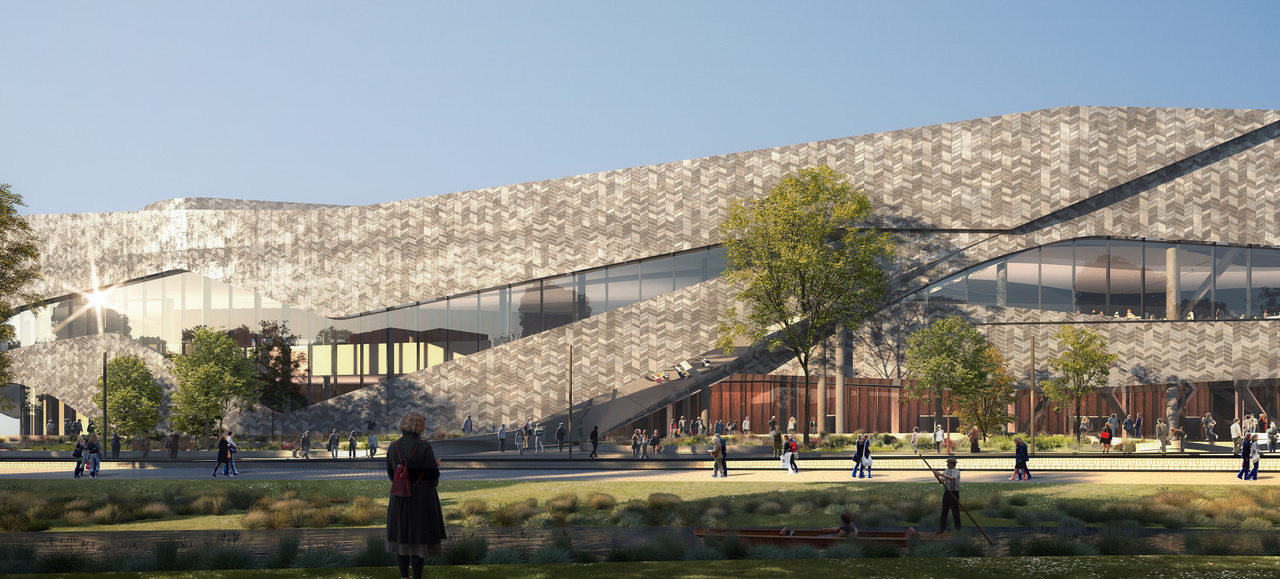 Meeting professionals can now take a virtual tour of the upcoming Te Pae convention center in Christchurch. The name has several meanings in the country's native Maori tongue, including "gathering place." Construction is 20-percent complete and the facility is accepting bookings for events beginning late 2020. It will be able to accommodate up to 2,000 attendees. The structure will feature a 1,400-seat auditorium, 200-booth exhibition hall, banquet hall and 24 meeting rooms with riverfront views. Federation of Asian and Oceanian Biochemists and Molecular Biologists (FAOBMB) conference and Scientific Committee on Antarctic Research (SCAR) International Biology Symposium have already committed to holding their events here in 2021.
North Carolina
According to multiple reports, TD Convention Center in Greenville will be getting a new name soon. This is after TD Bank's naming rights expired on January 31. Be on the lookout for its new identity, but it'll keep its Southern charm. Planners can find 60,000 sq. ft. of meeting space and 280,000 sq. ft. of exhibit space here.
Washington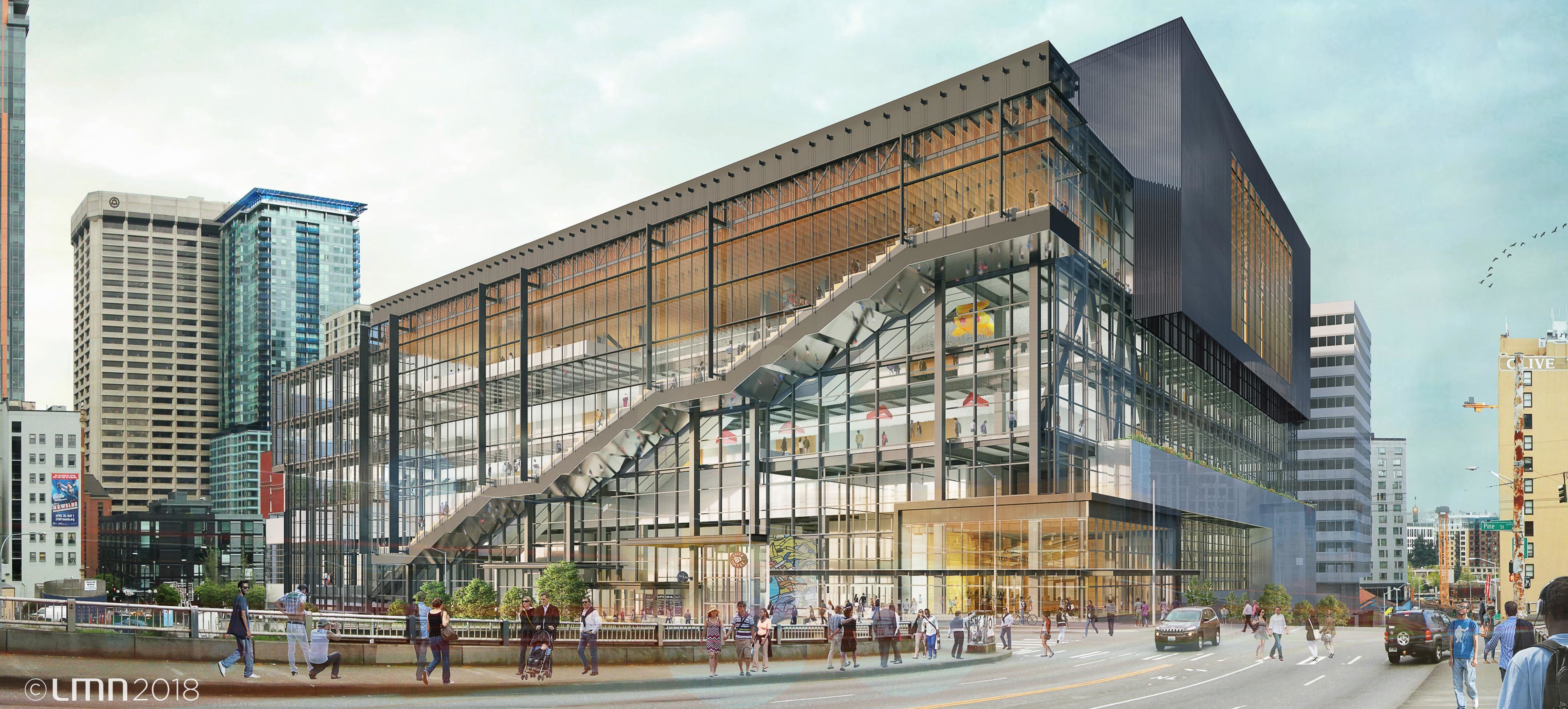 Washington State Convention Center (WSCC) in Seattle broke ground this week on its new Summit building.  The $1.7 billion expansion will add more than 250,000 sq. ft. of exhibition space. The existing building has been re-named Arch. When Summit opens in 2022, it's expected to attract more than 400,000 additional convention attendees annually, generating more than $19 million in tax revenue.
What to pack for a Seattle event? We know.
"The WSCC's Summit building is one of the largest capital projects in downtown Seattle's history and creates new opportunities to generate more economic impact for the region," Washington State Convention Center President & CEO Jeff Blosser says. "This additional facility is a game changer for our ability to give meeting planners additional dates and space with the opportunity to book their events in Seattle."