Boutique hotels in Thailand, Indonesia, the Philippines and Sri Lanka
Incentive trends are seeing increasing interest in international destinations, experiential opportunities to discover the country and a focus on wellness. With luxury boutique hotels offering authentic cultural experiences, exciting culinary fare and nature-driven activities, Asia has become a desirable destination for incentive trips and executive retreats.
Smart Meetings has rounded up a few of the most luxurious boutique hotels in Asia where incentive attendees can go off-the-beaten path, enjoy ancient and modern wellness treatments and learn the country's culture through off-site excursions and local cuisine.
Four Seasons Resort Chiang Mai, Thailand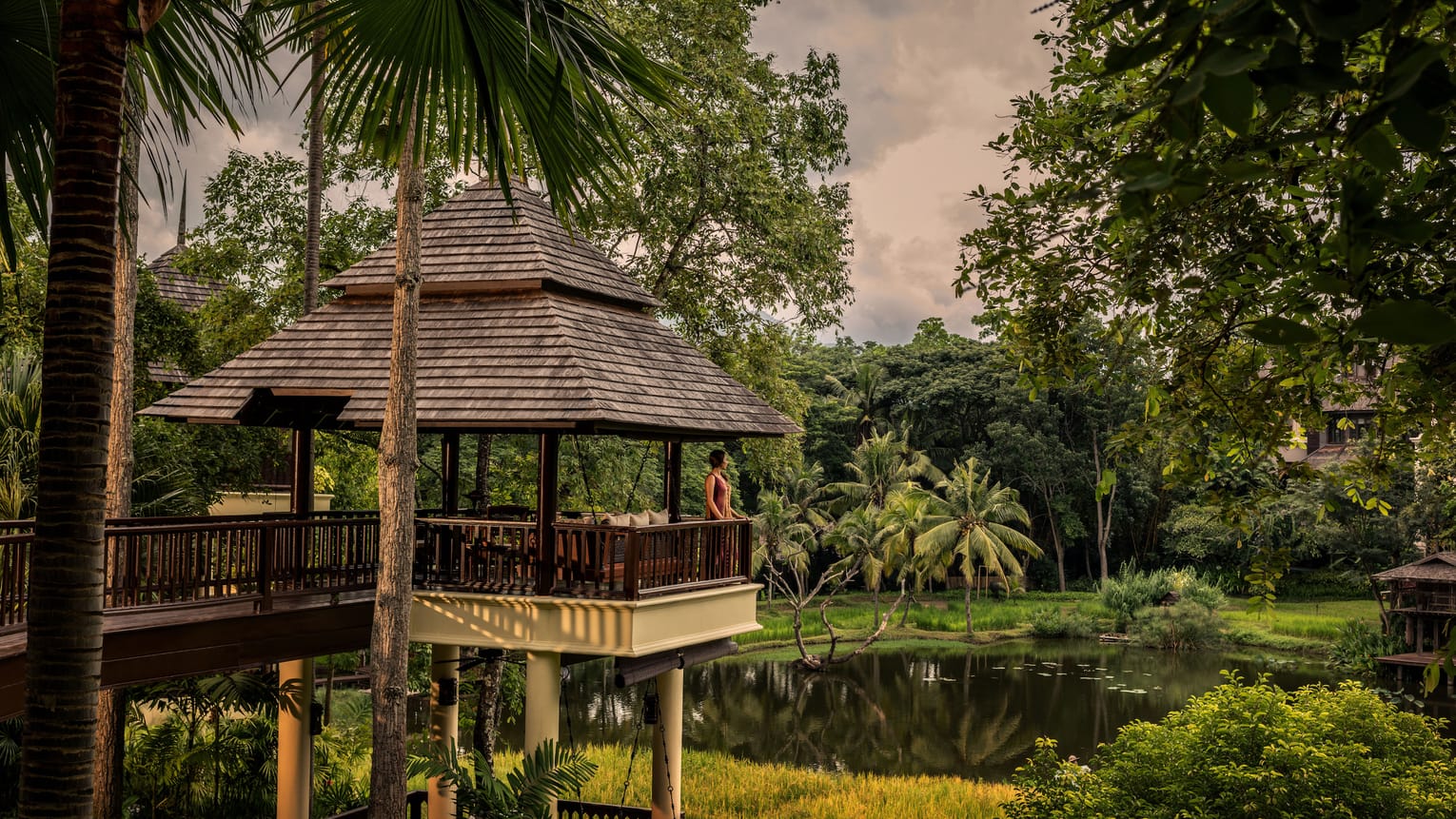 Award-winning Wara Cheewa Spa is the foundation of the resort's promise of visitors experiencing a "journey of well-being." The treatments offered are centered around balance—nutritional, mental, social and physical. In keeping with the Northern Thai traditions, balance is the focus of every aspect offered by the Four Seasons Resort Chiang Mai.
Read More: Luxury, Culture and White Lotus in Thailand
Take a meditative experience and a connection to nature outside of the resort wellness treatments into the countryside and a "Chaan Baan," a term used to refer to the outside of a traditional Thai home. In this rustic courtyard, guests will immerse themselves in Thai culture and have an experiential education on planting herbs, harvesting produce and bathing the water buffalo in a ritual performed by multiple generations. Other cultural experiences include watching traditional Thai cooking, walking through the Thai Farmer's Museum and creating your own pot using Thai clay molding techniques.
The Kayon Jungle Resort, Indonesia
In a modern interpretation of the architecture that formed Indonesian rice terraces, integral structure in the country's history and economy, the resort's three-tiered pool is a reflection of the culture as the layers cascade down the mountainside near Bresla Village. The resort aims to maintain the spirit and culture of South East Asia while integrating tradition into luxury and wellness treatments.
Peace and harmony are the focus of The Kayon Jungle Resort. In a location of trickling water, exotic fragrances and lush scenery, guests can relax in luxury and focus on their wellness. For ultimate relaxation, visit Serayu Spa to receive treatments derived from both ancient Balinese healing traditions administered with local botanicals to high-end modern products. For a more experiential and spiritual form of healing, take advantage of the resort's Meplesiran Package. Visitors will be taken to the Gunung Kawi and Tirta Empul temples in Tampaksiring for a different type of serenity.
Nay Palad Hideaway, the Philippines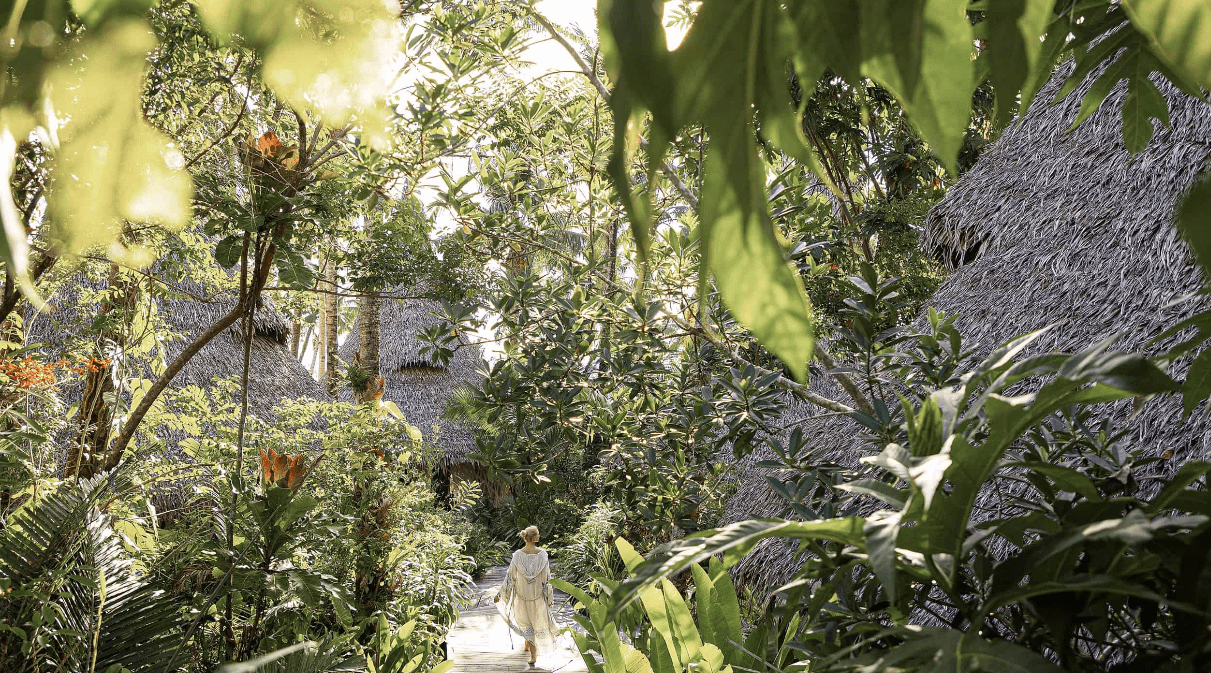 The ecological diversity of Siargao Island gives visitors a multitude of adventures to explore with a different experience of the remote island each day of their "hideaway." Bordered by white sand beaches, tropical jungle and ancient mangrove forests, visitors can take advantage of the underground caves, deep-sea fishing and the resort's yoga and meditation classes set in paradise.
Broaden your experience of the Phillipines with both island-hopping and land excursions offered by Nay Palad Hideaway. With total flexibility and freedom, guests can create their own itinerary for both. Guests can island hop to Guyam, one of the more populated islands for drinks and cuisine, or simply bring some goodies and have some privacy on the secluded beaches just a short boat ride away.
Prefer to stay on land? The excursion is equally diverse and beautiful. Whether you prefer to travel by van, Jeepney or rent one of the resort's bicycles to take off on your own, immerse yourself in the island of Siargao by visiting the local villages and adventuring to beautiful natural sites. The Magpupungko rock pools are naturally formed on the beaches and form one of the most popular tourist spots in Siargao.
Wild Coast Tented Lodge, Sri Lanka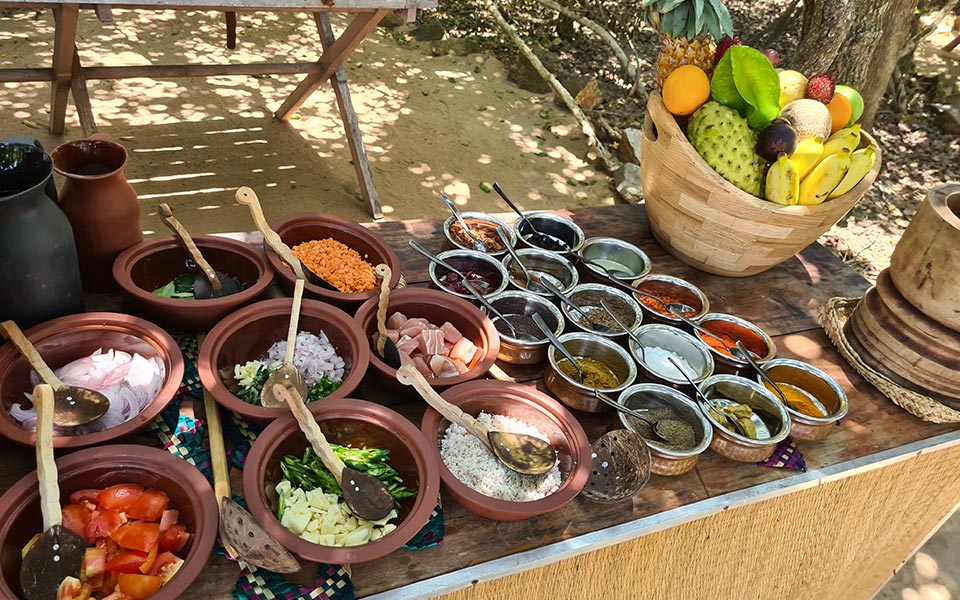 This luxury "camp" is nestled where the wilderness of Yala National Park meets the Indian Ocean. Winning a UNESCO award for design, the stunning organic tents on the property are described as "anchored airships in the wild" and referred to as "Cocoon Suites." Equipped with wooden patios, plunge pools or both, these air-conditioned pods are designed with a nod to a vintage-explorer theme.
Read More: Asia Is Opening Up to International Events—Slowly
Celebrating food can be a great way to find peace and wellness at a wilderness resort and Wild Coast Tented Lodge brings traditional Sri Lankan cuisine and food philosophy in several ways to visitors. The Dining Pavilion is the gourmet option, with modern takes on traditional favorites, while guests can eat outside in their wilderness overlooking the rugged cliffs of the beach. Take a trip further into the jungle and set up camp to experience high tea in the wilderness, or better yet learn the philosophy and health benefits of Sri Lankan food with the resort's cooking classes.