Concise communication and teamwork heralds a successful event
Editor's Note: Putting an event together is a lot of work. Putting on a multi-day annual event is a higher level undertaking. Smart Meetings chatted with Renee Roberts, director of public relations and communications at Visit Oakland, who wrapped the first annual Oakland Style event in early October, to discuss how the community of Oakland rallied together to create this first-of-its-kind event.
Business Goal: This year, Visit Oakland took on the massive undertaking of creating an annual event that celebrated the vibrancy and creativity of the city known as "The Town." The event aimed to focus on the positive characteristics of Oakland, such as its vibrant artistic culture and thriving culinary scene, instead of accepting a negative narrative involving crime in the area that the city is often stereotyped with.
Oakland Style, took a cue from New York Fashion Week, and looked towards The Town's own creative community to help orchestrate the event. Visit Oakland sought out individuals from various creative networks in the arts, music, cuisine, fashion and culture scenes. Visit Oakland invited visitors to stay and enjoy everything The Town has to offer.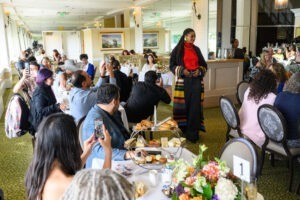 Challenges: Because Oakland Style was created as a multiday event, one of the issues organizers faced was making sure there were no time conflicts or overlaps in the schedule.
Read More: Oakland: A City Rooted in Community
Solution: This required good communication internally and externally. Visit Oakland ensured they had the information about their events publicized early and kept their website updated.
Visit Oakland also created an advisory board from Oakland Art Murmur, local designers and artists, musicians and chefs, which allowed them to have fluid communication with the community as the organizing continued.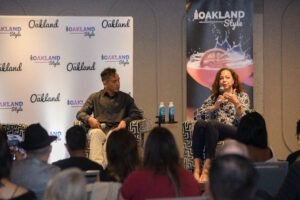 One piece of advice Roberts shared for planners regarding gathering an advisory board is simple: keep the meetings brief, targeted and infrequent. This allows for the advisory board to tackle any big issues within a structured time frame instead of asking to schedule time every week. The advisory board met a total of three times which factored heavily into the event's success.
In Smart Meeting's ongoing journey to inspire meeting professionals with the latest tips for elevating the event design process, we worked with the AI app InVideo to bring our content to visual life and allow all viewers to accessibly enjoy content in video form. We hope you enjoy. Please consider following our YouTube channel for more weekly tips and trends for meeting planners.
Measured Success: At the end of the day (or week) an event's success boils down to a simple question: Did it make an impact? In the case of Oakland Style, the short answer is, yes. Following the event, the feedback organizers saw requests for a repeat of specific events for the next Oakland Style–from the upcycled fashion show to the dinner event, attendees expressed the desire to see Oakland Style bring back certain formats for next year.
Read More: Why Event-led Growth Is the Key to Long-term Success
Another important factor for measuring success was getting attendees from outside of Oakland. Oakland Style saw visitors from San Francisco, Sacramento, San Luis Obispo, Walnut Creek, Pleasant Hill and more.  Oakland Style welcomed over 1,500 guests for the week of festivities.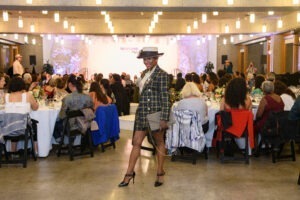 Looking Forward: For meeting planners seeking to organize annual events, consider how much a venue already provides you (i.e. AV, furniture etc.); that will ultimately dictate how much people-power and support you will require.
Also, consider scheduling the strongest aspects of the event during the weekend. Guests are more likely to stay overnight on a weekend than a weekday.
Parting Thoughts: There is no "I" in team. It takes a strong team, big or small, to make an event magical for everyone. Starting the planning process earlier isn't a bad thing either.