Keep your well-being in check throughout your holiday planning
Glorious colorful foliage, crisp breezes, and pumpkin spice, everything has signaled that the change of seasons is well underway. For meeting professionals, it also means the holidays are coming like a turbocharged reindeer on espresso.
We all adore the festivities and merrymaking, but let's face it—it's that time of year when meeting and event profs are moving faster than Santa's elves on roller blades and deadlines are flying like snowflakes in a blizzard. Be on the lookout, because you might witness a once-jolly planner turning into a high-speed stressed-out Grinch faster than you can say "ho, ho, ho."
That's precisely why we need to embrace self-care during this jingle bell-filled hullabaloo. Now, don't get it twisted, self-care is not about flaking by canceling plans to snuggle up on the couch watching Netflix while stuffing a mountain of cookies (although, let's be honest, that doesn't sound too shabby-ha!). True self-care is about nurturing your well-being in ways that won't have you waking up with cookie crumbs in your hair. It's about maintaining your personal harmony—mind, body, and spirit in ways that won't land you on the naughty list.
So, as you deck the halls and trim the tree, let's unveil the master plan for self-care without missing out on the holiday magic. Here are some tips to help you sleigh the holiday season while keeping your sanity intact. Think of it as sipping hot cocoa while juggling flaming candy canes—a bit daring, but totally doable!
Read More: Mindful Meetings for the Full Mind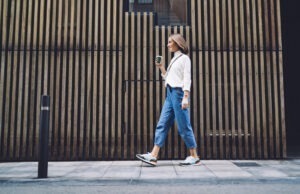 Take A Time Out: The holidays have a knack for turning our schedules into a chaotic mess. You're busier than Santa on Christmas Eve, so it's even more crucial to carve out some "me time."
Go for a walk (even if you run into a neighbor that turns "small talk" into a marathon event), read a book (even if it's just the back of the cereal box), meditate (or try to figure out how to), enjoy a hot bath (don't forget the rubber duckie), or cook a healthy meal (or just microwave some leftovers). Whatever your self-care flavor, make it a top priority. And hey, it's perfectly fine to say "NO" to things that stress you out more than attempting to wrap a gift without using half a roll of tape.
Embrace the holiday tunes: There's nothing like getting into the festive mood than holiday music. So, crank up those carols, sing and dance like nobody's watching, even if your moves resemble a mix of the chicken dance and the robot. Just a little "Jingle Bell Rock" can lift your spirits higher than any sleigh ride—plus, it's an excellent workout for your body and muscles. Bonus points if you twirl like a holiday ballerina.
Apply The 5-4-3-2-1 Technique: In a world full of distractions (like that ugly sweater Aunt Mildred gave you), it's hard to stay present. So, to become more aware of your surroundings—identify five things you can see (hopefully, none of them are holiday sweaters), four things you can touch (not counting your hairball hacking cat), three things you can hear (hopefully not Uncle Joe's snoring again), two things you can smell (oh no, not the burnt turkey!), and one thing you can taste (chocolate, anyone?). It's not just a mindfulness exercise; it's a fantastic party game too. Just try not to end up wrapping yourself in tinsel—we're aiming for zen vibes, not a festive game of Twister!
Read More: Wellness Hacks: Deep Relaxation Trends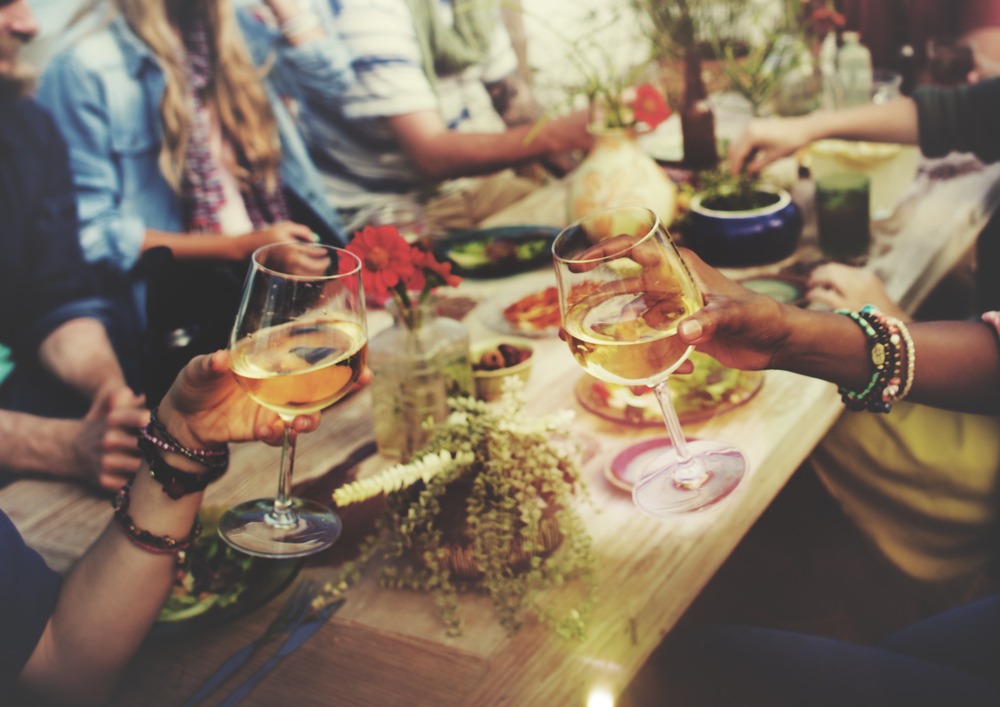 Drink And Be Merry: There's nothing wrong with enjoying a few treats, a mocktail or two during the holidays. And, who can't resist hot chocolate with pie? But remember, too much of anything, even fruit (yes, you read that right), is a bad thing. Watch your portion sizes, and for goodness' sake, savor your food. After all, you don't want to end up looking like the Thanksgiving turkey by New Year's!
Catch some All The ZZZs: Let's face it, with all the holiday shenanigans, you might end up with fewer hours of sleep than a caffeinated squirrel. Don't fall for that trap! Sleep is like the secret sauce of a healthy mind, body, and spirit. Adults need at least seven hours, just like you need that extra slice of pie. Even Santa takes a power nap between chimneys—and he's got a whole team of elves to handle the sugar crashes! So, tuck yourself in like a present under the tree, and let visions of sugarplums dance in your head.
Laugh it off: Tinsel tantrum? Ornament overload? Sometimes, all you need is a good laugh attack to sleigh your holiday stress. Share a funny holiday meme or if you want to even make fun of yourself, create a "Holiday Bloopers Reel." Record your mishaps while attempting festive activities like wrapping gifts, decorating the tree, or even attempting to sing carols. Watch your friends and family enjoy your clumsy moments into a hilarious celebration of holiday goofiness. Nothing like embracing your inner holiday bloopers star!
Hug Yourself!: The holidays are all about giving and kindness. This holds true for yourself too. Give an act of kindness—hug yourself. You will feel better about yourself on both an emotional and a physical level. So, give yourself a BIG hug all through this holiday season. Plus, who needs mistletoe when you've got self-love?
Amidst the holiday hustle and bustle, remember that self-care is the best gift you can give yourself. To not turn into a stress ball during the holidays, try these tips and let self-care be your guiding star to enjoy the festivities.
Cheers to a joyous season and a sprinkle of holiday magic to you!
—
Meet Deborah G. (Gardner), the CMP dynamo, a six-time best-selling author, entrepreneur extraordinaire with three thriving businesses, podcast sensation, elite athlete, and global keynote speaker.
Known as the go-to competitive performance guru empowering companies and teams to get off the "block" to "rock". Find her at DeborahGardner.com or just Google the powerhouse herself!