Delivering jaw-dropping wow on a budget is possible in today's market—if you have a true partnership with your audiovisual service provider. Food, lodging and programming are critical factors for any meeting. The shuttle back and forth to off-site venues is also very important. But to mesmerize your audience with something they haven't seen before, meeting planners should invest time developing a productive relationship with an AV partner.
Sometimes, unfortunately, that is easier said than done. By signing a contract with a venue, meeting planners can quickly lose their freedom to choose their AV provider. When you issue the next RFP, make sure you include requirements that protect your rights to choose your own AV partner that can deliver a memorable, cost-effective event.
After all, the right AV partner can do wonders on a budget.
Better Questions, Better Answers
Plenty of attention is spent on price and equipment lists. But those two items may not be the most important differentiators nowadays.
Instead of concentrating on the number of screens you had last year or equipment assignments per room, different questions during the preparation stage may help you find the right, long-term AV provider.
What types of customer service training are you doing for your employees?
Read More: 10 Questions to Ask a Potential Event Vendor
Your AV provider's technicians will be interacting with your staff, your presenters and your audience. Surprises only work well at birthday parties. Minimize the downside.
What does your training program look like for new hires?
There is a labor shortage in the live events industry. If you are serious about developing a long-term relationship that will show up on the bottom line, you should know how your partners are developing their employees, who will support and represent you at memorable moments through the year.
What type of support does your AV company have?
Equipment breaks down. Backup equipment breaks down. Employees leave or take leave. AV is a business where redundancies are a good thing. Your AV provider should have its own support network with other companies and institutions that believe the show must go on.
Start With The End
Producing a meeting is an involved process, one that could encourage a meeting planner to move through the first part quickly.
Early-stage, prep conversations can move fast: "Here's the equipment list. Here's the schedule. Here's the location. Here are the specifications of the rooms. We're done, right?"
Typically, our team responds with questions that introduces strategy in a space overrun by tactics. "Why do people come to your event?" we may ask. "When attendees walk away, what do they say?"
Meeting planners are the leaders of event teams. Introducing more strategy at the start would elevate the event and the meeting planner. An unforgettable event creates that kind of impact.
To ensure that strategy plays an important role, meeting planners should ask for an ideation session. It's like the creative version of a discovery call that kicks off the process. Ideation is productive brainstorming with accountability. If you want wow on a budget, you must be organized in thought and approach when it comes to what you want to achieve. This is what ideation can do for you.
When working with creative types, make sure you define the sandbox. As soon as you can generate the boundaries with the realm of possibilities, your AV team will get to work bringing your vision to life.
Lead With Intimacy
In a large audience setting, it is very difficult for a presenter to connect with everyone in the room. You may have 1,000 attendees or more. Wow isn't necessarily over-the-top special effects, computer-generated imagery or real-time animation. It's about achieving intimacy with your audience.
And that's about smashing through the theater's "fourth wall," the invisible, see-through barrier from which all the magic happens. In a traditional set design, there is the stage that outlines the "wall" and the seats where the audience sits and watches. Extending the stage or creating a satellite stage would move your speakers much closer to the audience.
Read More: How to Encourage All Personality Types to Open Up
Creating intimacy with the audience doesn't stop with in-person experiences. It also can be achieved with remote speakers, which meeting planners can leverage to save on fees, travel and lodging. While the cameras are focused on the presenters on stage, point one camera at the audience. That way, speakers can see who they are talking to in the seats. They can also make one or two sides comments, "Hey, in the front row, I like your green shirt with the floral print" to demonstrate that it is not another pre-recorded video—and that the audience needs to be engaged—or they may be called on.
Building a mutually beneficial relationship with your AV partner is more than a smart move that will grow in value with each passing year.
It's wow on a budget.
—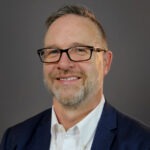 Eric Newkirk is president of Event Production Network, a group of 27 quality, audiovisual providers from across North America, as well vice president of design and creative at CEAVCO, an AVFX company, in Wheat Ridge, Colorado.