Just as virtual meetings can't replace in-person events, the Metaverse won't replicate real life. But they are improving on in-the-flesh experiences in some key ways. Both digital solutions bring advances that can teach real-world lessons to meeting professionals looking to improve their experiences.
Smart Meetings asked Liesl Leary-Perez, vice president of corporate marketing with the virtual and hybrid event platform Hubilo, for lessons that will make all engagements more, well, engaging. She shared the results of a recent survey of event planners about the trends that will impact events in 2022.
Meta-agency
"The Metaverse isn't so much about playing 3D poker with Mark Zuckerberg," Leary-Perez said. In addition to the immersion offered by virtual reality and augmented reality, digital environments give people agency to write their own adventure. "People are looking to participate in meetings in a more exploratory fashion," she said.
Instead of expecting attendees to follow an agenda, smart event planners will figure out how to give people the opportunity to explore and find solutions for themselves, without being told—the same way they search a gaming environment for clues and interesting activities. "Events will have to provide that sense of discovery in the future," she said.
The ability to personalize will touch every aspect of the event, including language. Hubilo offers 10 language choices to let people decide how they want to hear the content. But as events expand to larger geography, the power they offer to customize information delivery will become even more important.
Enhanced Engagement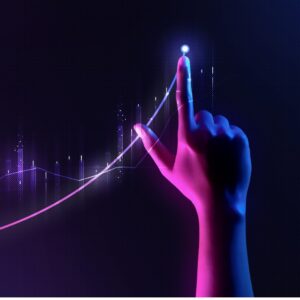 The pandemic and subsequent shift to virtual meetings opened attendee eyes to the limitations and inflexibility of physical events. When live events first returned, people were excited to be together, but traveling and walking the show floor can be exhausting. Some may want to make the first day live and the rest virtual, to give everyone a break.
When they are physically in the audience, don't make them give up the interactive tools they have gotten used to using, warned Leary-Perez. They don't want to be passive listeners.
"I remember my first live conference back," she shared. "I was sitting in a live meeting thinking I wanted to comment and be part of the conversation. It was less engaging, even though I was in the ballroom."
Give people the opportunity to interact in the ways they are doing now at home through live chats shown on the big screen on-stage, emoji comments and contests. "Everyone loves winning something," she said.
In any platform, having a good host is worth its money. She brought in some great drag queens that really livened things up on virtual meetings. One host explained her job as "caffeinating through the screen." That energy is essential.
Increasingly Asynchronous
A majority of Hubilo's survey respondents (65 percent) said hybrid platforms are necessary, and that was before Omicron was in the headlines. "There are a lot of letters in the Greek alphabet, and I am fairly certain we aren't out the woods yet for variants. An event platform is an insurance policy," said Leary-Perez with a wink.
The trick, she said, is not to treat the digital platform as a back-up. And when it's hybrid, don't treat virtual attendees as second-class citizens. Invest some thought in their experience.
When used creatively, streaming content can be even more powerful than a keynote on a stage in a massive ballroom. "We have been hosting a lot of events in the studio with a green screen. That way it is less about event planning and more about broadcasting," she said.
See also: What the Most Popular Speakers in the World Have in Common
When a presentation is better produced than your average webinar, a surprising thing happens. People pay attention. "People have been shocked to see presenters standing up. Just seeing people's feet is pretty adventurous these days," she laughed.
Once you go digital, time is relative, however, and everyone defines hybrid differently. Once a customer produced a travel show over three weeks, 24 hours a day, seven days a week. The event included 321 exhibitors, over 1,000 global buyers, 21,000 meetings, 231,000 networking interactions and 94,000 message exchanges. "It just makes sense when you have people from all over the world, letting them interact when it is convenient for them," Leary-Perez pointed out.
Even in the United States, she noted that Gen Z may not be tied to 9-5 workdays and would appreciate the flexibility of letting them engage on their own schedule. Traditional boundaries of time and place are out. "People will attend when they want and for the content they want," she said.
Asynchronous content delivery with recording and on-demand viewing times staggered to account for time zones can solve for a lot of those challenges.