After the wild ride meeting professionals have been on for the last year, the last thing you probably want to think about is buckling up for another spin around the sun, but now is the time to set yourself up for success in 2022—a year many are predicting will be a banner 365 days for meetings and conventions. To make the journey a little smoother, we asked some of the top-rated speakers from our Smart Meetings Experiences over the last year to share the one thing you should do right now to position yourself to thrive next year.
1. Take Control of Your Attitude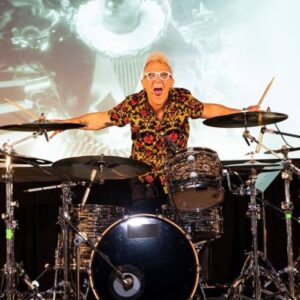 Mark Schulman, CSP
Speaker, Drummer for P!NK, Author
"There are so many things we cannot control. But at any moment, you have the power to change, control or shift your attitude about what is happening. This is simply a decision to choose an attitude that serves you. Never underestimate the power of truly committing to a decision because when you do, you are cutting off all other possibilities. This is your personal commitment, which gives you power. By shifting your attitude to one that serves you, you not only take control of your attitude, but you also gain leverage.
What makes attitude so potent is that your attitude is what drives your behavior. Think about the power in that! One attitude can drive many behaviors. And then your behavior is what informs the consequences or outcomes of your life. This is Attitude x Behavior = Consequences or AxB=C.
I am absolutely suggesting that at any moment you have the power to use your attitude as a tool to create better outcomes in your life! I know this is bold. I also know it works!
Your attitude is your point of view, your vantage point (or dis-advantage point depending on the attitude you choose)! It is not what we look at, but what we see that determines our personal realities and our experiences. Your perception of yourself, the lens through which you see the world and the meaning you attach to people, places and circumstances are all a result of your attitude that you have the power to choose!"
2. Engage Actively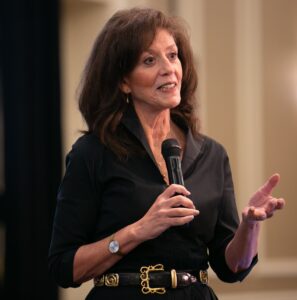 Debra Fine
Keynote Speaker/Bestselling Author, "The Fine Art of Small Talk" (Hachette)
Facilitate interaction and connection with audience members.
Sitting and listening is not enough. Get attendees out of their seats, matched with prospective referral sources (which Smart Meetings has mastered), directed conversations. Each audience member needs the expertise and vision of the meeting planner to turn every conversation, every interaction at a meeting into an opportunity for success.
3. Be a Smart Ask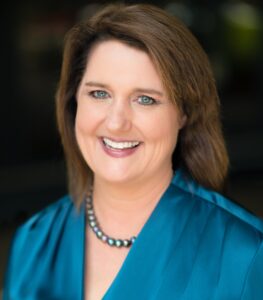 Linda Swindling, JD, CSP
Author of "Ask Outrageously! The Secret to Getting What You Really Want" and "Stop Complainers & Energy Drainers: How to Positively Negotiate Work Drama to Get More Done"
Pick up the phone, send an email, mail a note, and/or make a virtual or in-person coffee appointment with your past clients, your meeting industry partners and those who refer you. If you are internal to an organization, go seek out stakeholders besides your immediate department.
ASK them how they have negotiated these tough times. ASK what changes, if any, are affecting them personally and professionally. ASK about what they are observing in the industry. ASK how you can be of service. Now is the time to rebuild and solidify relationships. People create opportunities and deal with people they trust. Be that trusted advisors who is curious about others. Offer solutions and support. Connect powerfully and be of value. You will reap the rewards personally and professionally.
4. Add Value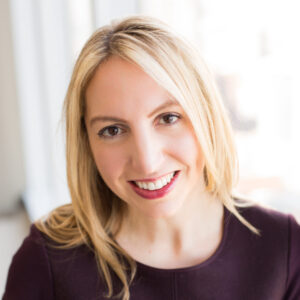 Alison Fragale, Ph.D.
Keynote Speaker and Professor
Build your network by adding value to your relationships! Many of us are treading water during Covid, waiting for meetings, events and travel to return in full force. Use the extra time to build relationships that will serve you going forward, in 2022 and beyond.
We've all heard so much about networking that we tune it out. But most of us approach it backwards—we think about people we want in our network because they will add value to us, when we should be thinking about what kind of value we can bring to them. When we deliver value, people want to be in relationships with us "networking" is easy.
Find two people a week—maybe people you already know, or maybe those you want to meet—and offer a small amount of value to them: make an introduction, send them some hot-off-the-press industry news, or give them a compliment on their recent work. If you do that consistently, you will strengthen 100 relationships in the course of a year!
5. Take Stock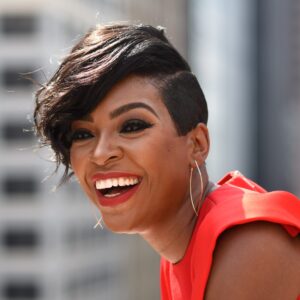 Jade Simmons
Master concert pianist and powerful keynote speaker
The most important thing you can do to position powerfully for next year is to not think of this as the final quarter. Treat it like your preseason for next year. In preseason, teams prepare for the season ahead, they get in condition mentally and physically, they perfect systems. This is the perfect time to take literal stock of what has happened for you this year, where you've grown, where you've digressed, and what you now know truly matters above everything else.
The problem with the final quarter is two-fold. If we are not careful, we mentally check out two months early and give up on goals that could still be attained. We trick ourselves into thinking it's impossible to achieve much more in the time left. Or, in the name of finishing, we push through to meet artificial deadlines to achieve things that don't really matter in the long run. We trick ourselves into believing we are failures because we didn't check everything off of the vision board, even though we made it before we understood how the year would unfold!
Taking stock of the things mentioned above helps us to focus in on the best thing to complete on this side of the year that will yield powerful results for next year.
Hint: Discover your default emotion from 2021. What did you feel the most and why? If you liked it, determine to feel it more. If not, make a plan to ward against it like the plague.