Do you wish you could sit down with the heads of hospitality companies and industry associations and ask them how they got where they are and what advice they might have for blazing a trail in hotels and travel? lessons from leaders
Michael J. Lyons, actor, author and Smart Meetings TV host, did just that for his Lessons from Leaders podcast series. Maritz Global Events President David Peckinpaugh, Carnival Cruise Line President Christine Duffy, U.S. Travel Association President Roger Dow, IMEX Group CEO Carina Bauer and many more candidly shared the personal stories of their career journeys.
In turn, he shared the big lessons from the year of conversations with the Smartie community in an exclusive webinar.
Experience the full Webinar Lessons from Leaders Podcast 2020 Highlights.
Modest Beginnings
None of these leaders started out at the top. PCMA President and CEO Sherrif Karamat was born on a little farm in the rain forest of Guyana, South America, one of 16 biological children in a family that took community literally. They adopted more children, built a school and a medical center and instilled a sense of service in young Karamat at an early age. The lessons they taught him about the power of education and curiosity served him well.
U.S. Travel Association CEO Roger Dow started as a lifeguard at the sixth Marriott hotel in the world and is now talking to elected officials in Washington, D.C. regularly, making the case that the hospitality industry needs support so it can help restart the global economy. His advice when pursuing difficult goals: "Be persistent, never give up."
As a young woman, Christine Duffy had her heart set on a career as a flight attendant but was told she was too short. Undeterred in her dream to be in the travel industry, she started off as a receptionist in a travel agency and worked her way up.
Along the way, there was a willingness by all to take risks. Almost everyone featured moved jobs and cities multiple times. While it can be challenging to balance family life in the midst of career changes, those who took advantages of opportunities that arose found it paid off.
Even for
Carina Bauer
, who started washing cups in her father's coffee shop before she shifted to working with him in the other family business at IMEX. She recalled that she put pressure on herself and pushed herself harder because she didn't want to let him down.
Strong Personal Brand
Whether we know it or not, each of us has a personal brand based on our actions, attitude, accomplishments, how we work and interact on a daily basis, even how we dress and appear on Zoom. It is what people collectively think about you that in large part determines your trajectory, Lyons said. These people were aware that they were putting themselves out there every single day and the slightest interaction could determine whether they are portrayed in a negative or a positive light.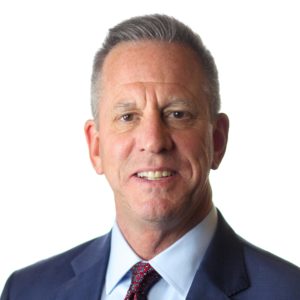 For David Peckinpaugh, matching up with the culture, ethics, purpose and values of an organization is essential. How else can you leverage your passion to bring about change? He is known as an untiring advocate for the industry because he genuinely cares about the people in it and the people they serve.
Roger Dow applied the same concept to managing employees. His philosophy is to focus on people's strengths, to amplify and play off them instead of trying to fit a square peg into a round hole. "Nobody knows everything, so if you surround yourself with strong people, empower them, let them do their job, and give them the freedom to make decisions, it just makes for a much stronger team and a better organization," he observed.
Carina Bauer focused on the importance of setting clear expectations with everyone, defining those expectations and communicating them clearly. On the other side, she suggested seeking out constructive criticism. "You can't grow as a leader, unless you're getting regular feedback," she said.
Relationships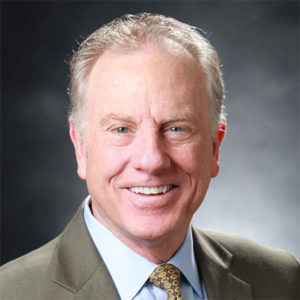 People do business with people they know, like, trust and have confidence in. If you don't have confidence that someone is going to follow through, you probably won't hire, promote or do business with them. These leaders knew how to earn the confidence of their peers and supervisors by being dependable and following through on their word.
"Credibility matters," Lyons said.
Your vibe attracts your tribe. Most of the people featured in the 2020 season of the podcast know each other. Peckinpaugh, ALHI CEO Mike Dominguez and Caesars Entertainment Chief Sales Officer Mike Massari all co-chaired Meetings Mean Business. Duffy serves as vice chair of Dow's U.S. Travel Association and has been a strong supporter of women's leadership in the travel industry. Karamat is a director on Destinations International's board.
They have collaborated and worked together on boards and in associations. "They sought each other out and became true friends," Lyons said.
A Proactive Mindset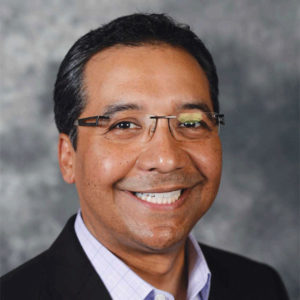 Don't wait for things to happen. Have a plan and be ready to act in advance of the crisis. Even with Covid. Instead of waiting to see what it means for the industry, these leaders are actively planning for the upside. Dominguez is co-chairing the EIC APEX Covid-19 Business Recovery Task Force. Karamat had lived through the SARS epidemic in Toronto, Canada, and realized quickly he need a plan for having his team work remotely and supporting his members through the crisis.
When leaders see an opportunity, they act. They get back to people, delegate and move on. Duffy, for example, is known as an incredibly good time manager, an important skill to avoid feeling overwhelmed. Even at a company that serves 5 million guests a year and employs more than 40,000, she is known for her people-first philosophy.
"She's extremely accessible and approachable," said Lyons, who worked with her at one point.
Compelling Communication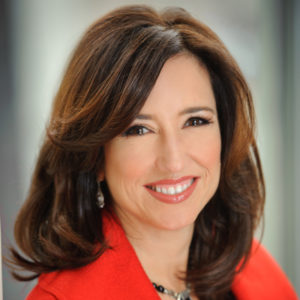 Being able to motivate others in person, in presentations and in writing are critical cornerstones of a successful career, in good times and bad. During crisis, the ability to listen and express empathy becomes one of the most crucial communication skills, said many of the leaders.
Duffy was put in a difficult position during the pandemic shutdown as cruises were shut down. She made a point of updating what was happening on the corporate level in a very transparent and authentic way. "You have to take the lead and be decisive, but you also have to get people involved in the decision-making process. Then you have to communicate clearly and compassionately without sugar-coating it," she said.
Bauer found the same approach useful when she had to cancel IMEX Frankfurt—twice, not to mention IMEX Las Vegas 2020. She was forthright and honest about the business reasons and the struggle. The response was overwhelmingly supportive.
Conclusion
Looking back, Lyons found that some had a grand plan, and some didn't. All had strong work ethics and have faced numerous crises. "The biggest lesson is that none of us can ever stop learning and never think that we know enough," Lyons concluded.
Oh, and take the time to write personal notes the old-fashioned way, on paper. It is unusual today, and that makes it more powerful. Listen to your mother about that one.