Small steps taken by the men and women returning to the meeting space are being heralded as giant leaps for the industry for demonstrating best practices for a safe return to gathering. And Omni Orlando Resort at ChampionsGate is boldly going where no group has gone since March—back to the ballroom.
The brand announced its commitment to the meetings industry in August by putting five properties—Omni Dallas Hotel at Park West, Omni Jacksonville Hotel, Omni Austin Hotel at Southpark, Omni San Antonio Hotel at the Colonnade and Omni Houston Hotel at Westside—up for sale. Peter Strebel, president of Omni Hotels & Resorts, called the move part of a pre-COVID strategy and said the capital will be reinvested in the convention center and resort market space because it "allows us to grow our business and play to our strengths."
As part of that "live, work, play" mission, the brand just welcomed the opening of Omni Viking Lakes Hotel with MV Ventures, the development arm of NFL's Minnesota Vikings, with 320 guest rooms and 35,000 sq. ft of event space.
Dan Surette, chief sales officer at Omni Hotels & Resorts, predicted that the market will come back quickly, particularly in regional, second- and third-tier cities where small and midsize meetings with hybrid components are already getting booked. "Every week is a learning opportunity," he said.
Trust as the Ultimate Amenity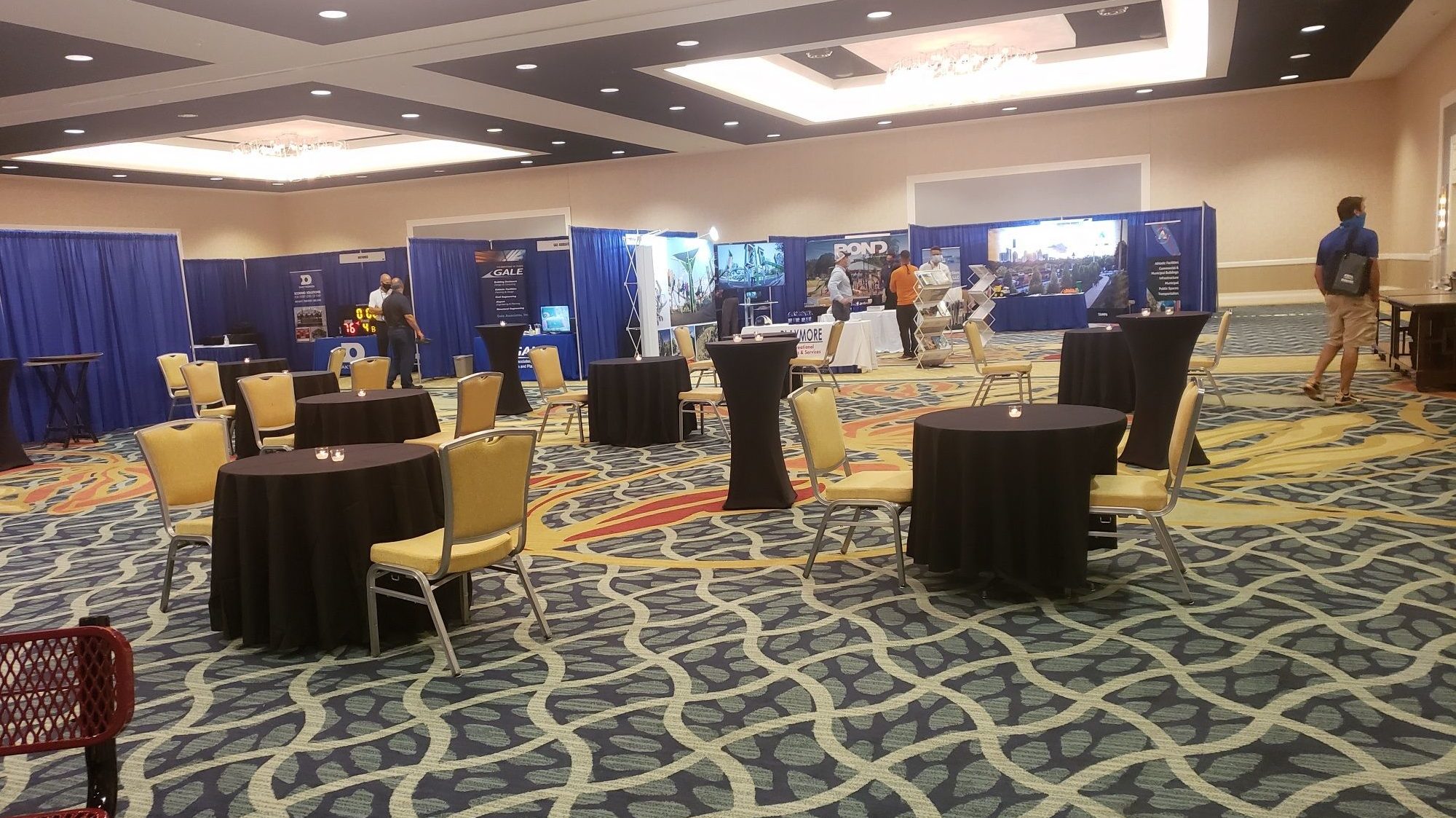 But what will the meetings inside these sprawling campuses look like in the not-so-distant future? LeAnn Davis, director of sales and marketing; and Amanda Perales, director of conference services, both with Omni, shared the coordinates that led to a stellar staging for a group of 400 that recently launched at the Orlando property.
Florida Recreation & Park Association was a repeat client that has brought 1,200 people in the past, but this time it limited the gathering to locals who could drive to the meeting. "They trust our level of service," Davis said. "The meeting planner wanted to ensure the event was done safely, and we served as a true partner to help make it happen."
The event included a general session, a reception, multiple breakout sessions and an exhibit area. After months of lockdown and virtual meetings, attendees were just happy to be able to meet in person and have that face-to-face interaction, reported Perales. "We worked hard to communicate all of our updated and extensive cleaning and safety procedures to our clients and meeting planners to give their attendees confidence in meeting."
Confidence Measures
These were the practices designed to instill confidence in the hygiene and safety of the event.
Registration in a meeting space to control the number of people gathering to check in
A sponsored health-care station to conduct temperature checks
Wristbands issued on passing the temperature screening
Face masks offered at check-in and made available at tables throughout the event
Multiple smaller breakout sessions to control the number of people in one room
Doors always propped open
Exhibit aisles a minimum of 14-feet-wide to encourage social distancing
Exhibitors not permitted to serve food to cut down on large groups gathering
Exhibit time scheduled as a breakout session to reduce the number of people at one time
Scheduled exhibit appointments, which had the bonus of allowing sponsors to engage actively with potential customers due to a smaller amount of traffic
Appetizer stations spaced out to protect staff
Alcohol limited to drink tickets, which reduced crowding at bars
Plexiglass shield between the bartender and patron for added safety
All food served in individual containers with safety seals
Dining tables spaced out and every other chair removed, to seat three per table
Rolled silverware, individual condiments and bottled water at each seat the only items on each table
A Retreat with a Purpose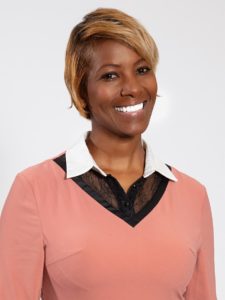 Monica Jones, director of operations with Community College Preparatory Academy, was a meeting professional on a mission over the summer. She needed to introduce the new CEO to the board and bring them together for a critical planning meeting.
"Everyone wants a clean start," she said. The organization is going through a name change, and this meeting was designed to be a pivotal point in that evolution.
Her first step was a poll to assess comfort levels with gathering, food allergies and other accommodations. This allowed her to create customized menus and accommodations for each attendee. She also asked for feedback on what they wanted to discuss. "I need to know what they want me to give them, so I can create a meaningful agenda," Jones said.
For this important meeting, Jones chose Hyatt Regency Chesapeake Bay Golf Resort, Spa and Marina, a waterfront property on 342 acres of Maryland's Eastern Shore. The property offered complimentary Wi-Fi in all event spaces, 100,000 World of Hyatt bonus points and waived cancellation and attrition fees.
But the bottom line for Jones was that she trusted the team on site to take care of her 16 VIPs.
To save money on AV, she bought a projector and screen. "I always carry a mobile printer, extension cords, phone chargers, sharpies and paper," she said. "I travel with everything I can imagine we will need, but this time, I also added lots of hand sanitizer to the checklist."
Jones prides herself on her ability to personalize meetings to fit the needs of individual guests, but now she has another need to accommodate. "I need to help people feel OK with stepping out," she said.
She assured guests in advance that the property would be deep cleaned before their arrival and the meeting space sanitized during breaks. As soon as attendees arrived to check in at the resort, she tested their temperatures and handed them sanitation kits, explained safety protocols—again—and directed them to drop their bags and meet on the pier with these random items: pinecones, rocks, bark.
Then she had them throw all but one into the water and instructed them to see the exercise as discarding what they want to change and holding on to what they want to keep.
Before Jones indulged in a little post-event self-care, she did what she always does at the end of an event. She sent a note to the staff thanking them for their service, just as she does throughout the event. "I want everyone to feel important and valued," she said.