The largest gathering in the history of SITE (Society for Incentive Travel Excellence) Global Conference brought together more than 600 incentive experts in British Columbia at JW Marriott Parq Vancouver this week to celebrate making the impossible possible.
Inspired by B.C.'s own reality star, Ben Nemtin, the association challenged attendees to focus on what matters for themselves and others—and to adopt a limitless mindset. The co-producer and star of the television show The Buried Life and co-writer of What Do You Want to Do Before You Die shared his experience of touring North America with three friends to check items off an epic bucket list while helping others. The experience, he says, brought him a profound sense of purpose.
During his years of talking to people about their own wish lists, he found that travel is almost always near the top. Why? Because it helps people grow, he says. "You are making dreams come true," he told the assembled incentive experts.
To help turn dreams into action, he had these tips:
Write it down. Articulating the priority has power to help us focus.
Share it. Telling others not only helps you commit and be accountable, it can also lead to shared resources to move us closer to the goal.
Persist with creativity and positivity. Don't take no for an answer. "No" really only means "not now".
Give back. That is the fastest path to meaning.
A Mandate to Lead
In its quest to make "SITE everywhere" a reality, the group now numbers 2,662 globally and is adding three new chapters—Slovenia, Sri Lanka and Japan. Under the leadership of new SITE President Jennifer Glynn, whose day job is managing partner at Ontario, Canada-based Meeting Encore, SITE is building a new online platform that will serve as a tool for members around the world.
Recognizing Incentive Gems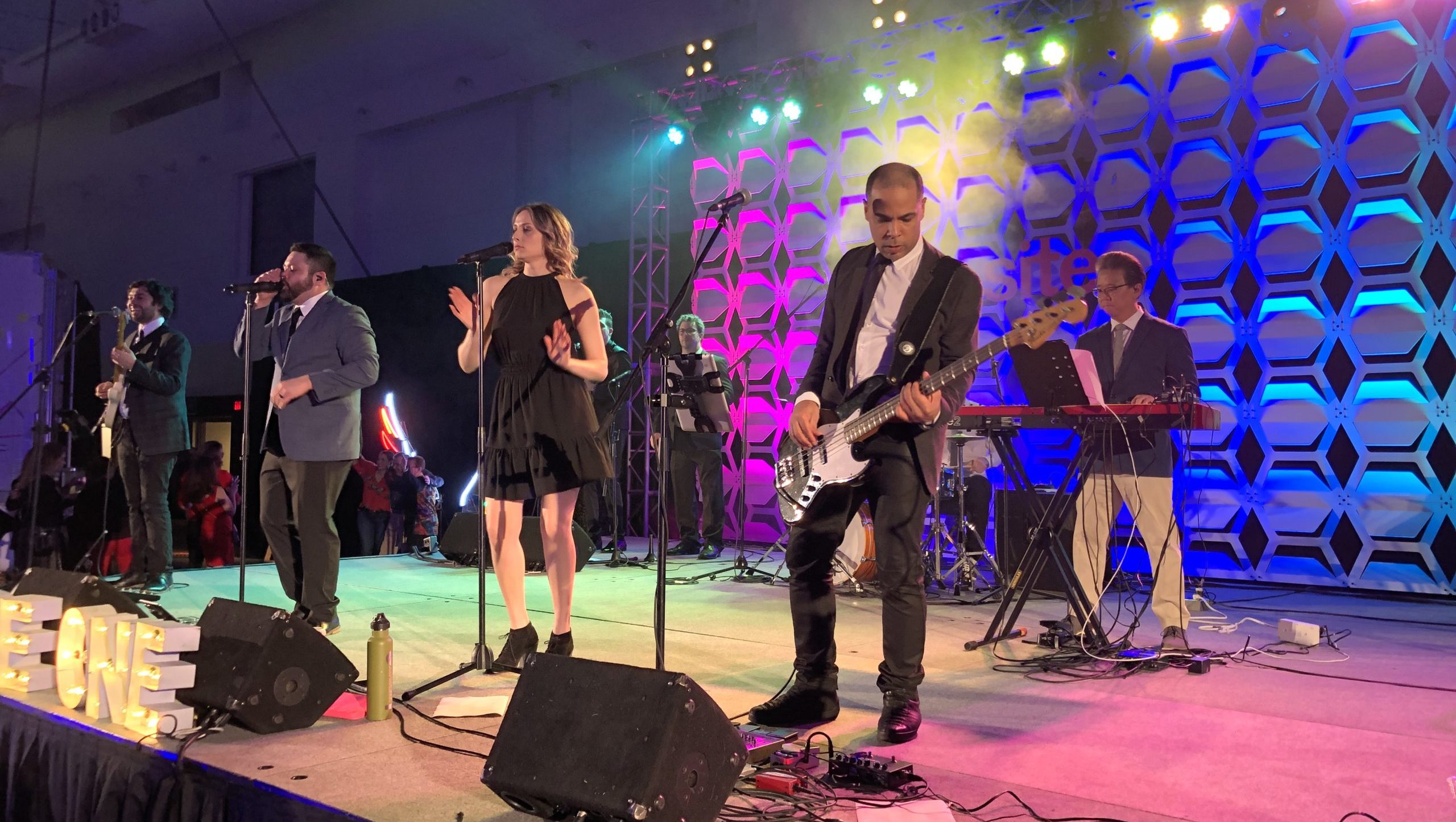 SITE Crystal Awards, sponsored by IMEX Group, honored incentive programs that made the unthinkable reality despite major logistical challenges. Winners were chosen for having designed "unique, memorable group travel experiences that deliver measurable results for their clients."
Odyssey International DMC was brought to stage to mark the largest incentive to Ireland for a U.S. based insurance company. MFactor Meetings, was honored for a partner reward program on a Crystal Ravel river cruise to Vienna and Budapest. Spectra in Scotland was recognized for a 700-person trip to Scotland that featured a visit to Edinburgh Castle and Royal Yacht Britannia. Arabian Adventures MIE received a rousing shout-out for a trip that rewarded top performers with a journey to Dubai.
Streamlinevents won Most Impactful Effort Toward Corporate Social Responsibility as Part of an Incentive Program for a trip that included building an additional space for Boys and Girls Club of Hawaii. Creative Group was recognized for developing a strategy to design a highly relevant and impactful theme that would deliver maximum engagement.
Travelieer won for excellence in Latin America for Immunotec Life's trip to Bogota for 1,050 winners and in Asia/Pacific for a 15-night trip for 270 to Bangkok and Hanoi that required a mind-bending number of flight arrangements.
"These winning programs not only showcase excellence in design and execution, but also demonstrate how incentive travel can advance client values and brands and achieve important business objectives, such as increased sales, higher employee engagement and greater loyalty," said presenter Carina Bauer, IMEX Group CEO, who had just accepted the gavel as SITE Foundation president from John Iannini, vice president of business travel and meetings and events with The Sol Group, who held the role for two years.
SITE also recognized individuals and members who have helped their groups reach important goals over the last year. Winners included Anthony Kelly, head of marketing at Penguins and head of new business marketing with DRPG, a communications agency in Great Britain.
The Kevin Forde Spirit Award went to Max Boontawee Jantasuwan, CIS, Events Travel Asia Co., in Bangkok, Thailand. The David Riddell Memorial Scholarship was given to Amanda Robinson, sales and marketing manager with Custom Ireland; and Mary Browne, CIS, corporate and incentive officer with Meet in Ireland.
Other honorees:
Chapter of the Year—SITE Northeast
Excellence in Education—SITE Florida & Caribbean (which also received an ovation for sustainability)
Excellence in Special Event—SITE Midwest
Excellence in Membership—SITE SoCal
Excellence in Young Leaders—SITEIreland
Rising Star Chapter—SITE Thailand