While centennial legends like The Hollywood Sign, The Biltmore Los Angeles, and the LA Memorial Coliseum stand as architectural testimonies to Los Angeles' romance with history, it's LA's next big things happening that solidifies the destination's endless love affair with not only 'what once was' but also … 'what's next?'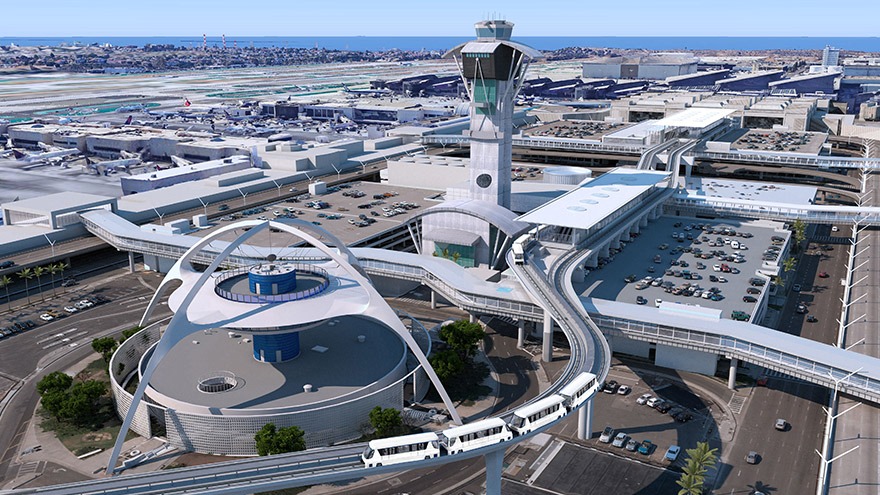 The Capital of Creativity, LA has an appeal to meeting and event professionals that extends beyond Downtown's core and into its distinct regions – including Los Angeles International Airport (LAX) and the surrounding Beach Cities. From exciting activities popping up to multibillion-dollar improvements progressing, here's what's Now Playing in the Beach Cities and LAX region.
Major transformations continue to make headway at Los Angeles International Airport (LAX). The $14 billion modernization program allows for significant updates to the West Coast's largest airport, including modernized terminals and lounges (like the new Delta Lounge), a new 15-gate facility, a consolidated Rent-A-Car facility, and the highly anticipated Automated People Mover Train System – the monorail that will connect all terminals of the airport to public transportation and allow for greater ease of travel to and from the rest of the city. (The People Mover is expected to open this year).
And as the gateway to LA, the highest concentration of hotel rooms outside of Downtown are in the LAX area. Besides being only a few miles from the beach, one of the greatest advantages of booking a meeting at an airport hotel is the proximity to Hollywood Park. Venues like the all-new SoFi Stadium, YouTube Theater, and Kia Forum are within proximity to the LAX Corridor.
Seeing is believing. Take a virtual detour to see just how connected everything is.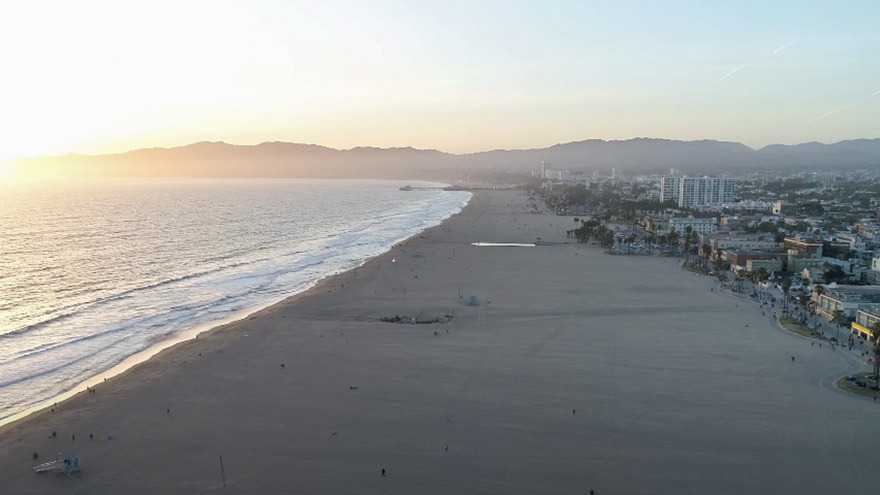 And if the connectivity of LAX isn't enough, planners can look to the stunning coastlines of the Beach Cities to offer their attendees that feeling of an endless Southern California summer. Think sunny days and balmy evenings filled with post-session plans and activities like shopping, delicious dining, horseback riding, wine tasting, and much more.
Bookending the region's many offerings are some exciting highlights happening in the Cities. In El Segundo, Topgolf is settling into its new surroundings, and most notably, the NFL's Los Angeles Chargers will have a new $270-million training facility and headquarters campus in 2024. The complex will have event space, a hospitality club, eSports gaming and content studios, and a 3,100-square-foot media center. Nearby in Redondo Beach, "the largest beach party" is happening this summer during BeachLife Festival. This annual event begs the idea of an extended stay among attendees and festivalgoers alike.
Still curious about Los Angeles? See what else is Now Playing for your meeting, convention, or event.