Once defined by sun and sand, San Diego has become a hotbed of cutting-edge innovation and entrepreneurial activity over the last decade. Combining a world-renowned destination and laidback lifestyle with a strong tech sector, business-friendly climate, and vibrant creative culture, the city has created an open and inspiring environment where anything feels possible and all are free to shine.   
Learn More
Life Science Capitol
San Diego leads the way in the life science industry with an impressive mix of highly skilled scientists, visionary companies, and state-of-the-art facilities. According to Rick Fultz, CEO of Biocom, "San Diego is typically ranked third in the country in Life Sciences, only behind Boston and the San Francisco Bay Area." That could soon change to number one.
In 2023, the city's bayfront will be transformed into a life science hub thanks to the addition of the Research and Development District (RaDD). This eight-acre campus will offer unmatched amenities, and access to downtown and the nearby airport, as well as provide vital connections to the vast and formidable research resources located across the region. Whether it's providing lab space or meeting space, San Diego makes the perfect ecosystem to hatch life-changing ideas.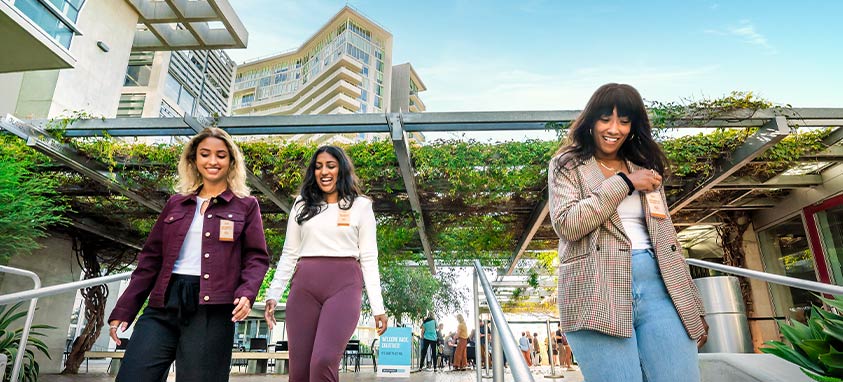 Business-friendly Climate
San Diego's spirit of collaboration and synergy between companies, sectors, and communities ranks second to none. According to Forbes, San Diego is the best place to launch a startup. The financial magazine also ranked San Diego as the fifth-best overall business community in the country.
Read More: Site Inspection: San Diego's Finest
Fresh new ideas come naturally thanks to the 70 miles of wide-open coastline that create endless options for networking, socializing and outdoor recreation. Inspired by San Diego's blue-sky thinking, many homegrown companies like Qualcomm and Illumina, and local brands like Vuori and Coola Suncare, have made names for themselves across the world. If San Diego's sunny outlook can inspire these brands, imagine how they can inspire yours.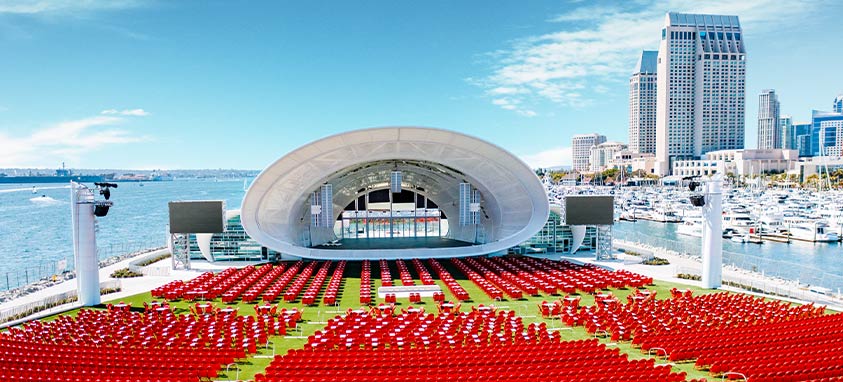 Natural Meeting Place
The whole city seems as if it were designed to act as an open-air community center—a meeting place that brings locals and visitors alike together to inspire, educate, connect and share in the abundance of natural beauty. A welcoming wave of both new and completely reimagined places and venues has brought a fresh breath of sea air to the city's event and meeting offerings. The most buzz-worthy addition is The Rady Shell at Jacobs Park.
Combining stunning, panoramic views of the waterfront and downtown skyline with acoustic perfection, the outdoor home of the San Diego symphony sits steps away from the bay and is an inviting place to take in a concert, soak up the scenery and host a private event or upcoming keynote address.   
Looking to discover more about America's Brightest City? Check out sandiego.org/meeting and connect with an event specialist.  
—
Funded in part with City of San Diego Tourism Marketing District Assessment Funds.