More to love in sunny SoCal
While the world was sheltering, California's southernmost county was busy adding new venues and updating historic favorites. "The Finest City" is famous for its moderate weather and abundance of attractions—think Balboa Park, SeaWorld, USS Midway Museum, white sand beaches and downtown Petco Park, home of MLB's San Diego Padres.
The area has also become a darling of biotech companies, working on everything from polio and aging to Pfizer's successful Covid-19 vaccine. The mulitude of researchers working in and around La Jolla and San Diego State University are frequent guests at meetings, where they share research and sometimes a cocktail.
More on San Diego: The City with Everything Ups its Game
Arrive
This is a city of planes, trains and trollies. San Diego International Airport (SAN) is in the midst of a $3 billion expansion to prepare for 40 million passengers expected by 2035. Amtrak's convenient downtown station shuttles passengers on Pacific Surfliner (equipped with racks for bikes and boogie boards) to Los Angeles, Santa Barbara and San Luis Obispo. San Diego's signature trolley system is expanding with nine new stations. Service includes sleek red trolleys, zero-emission buses and vintage downtown trolleys.
Meet and Stay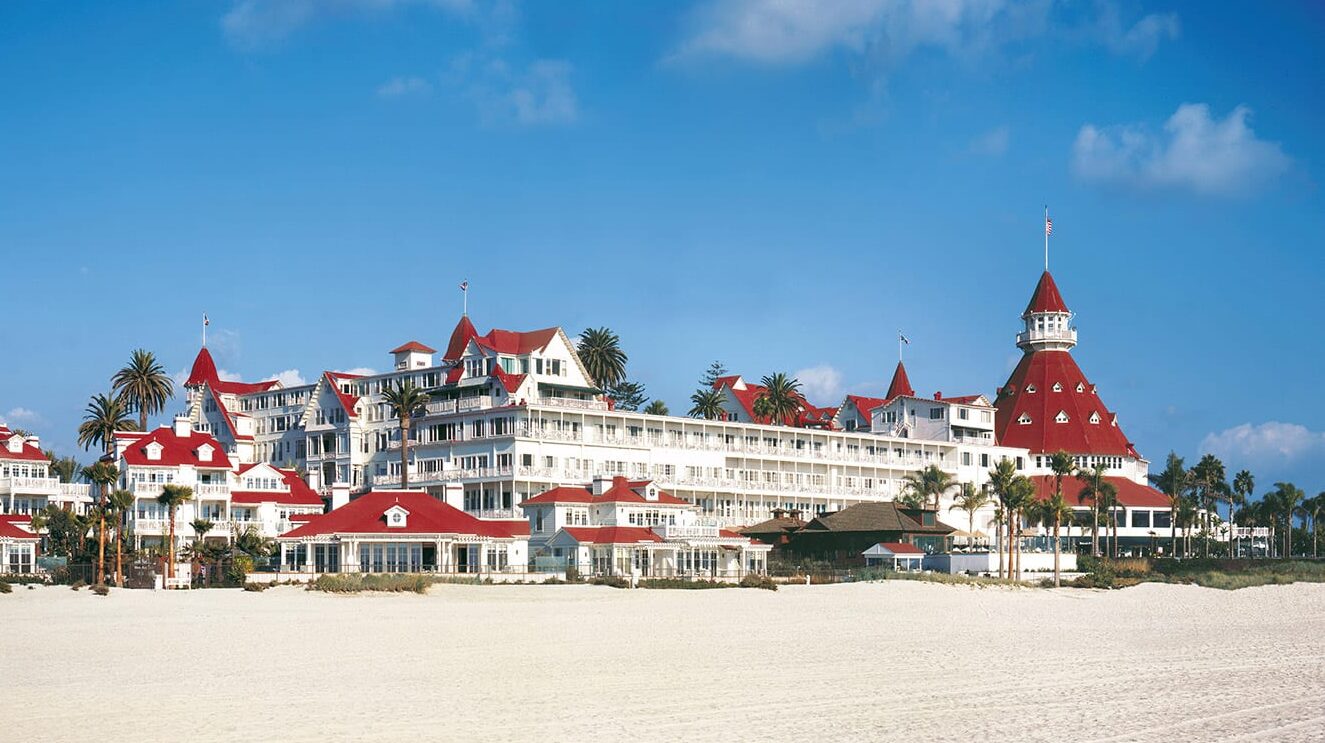 The city is home to 55,000 hotel rooms. The event scene is anchored by San Diego Convention Center, 2.6 million sq. ft. of waterfront, sun-infused space, including the iconic 90,000-square-foot, glass-enclosed Sails Pavilion. A nearly 400,000-square-foot expansion is in the wings if a citizens' initiative is successful. In the meantime, the facility is preparing to reopen in time for the American Psychological Association Annual Meeting in August, which in previous years has attracted almost 13,000 delegates.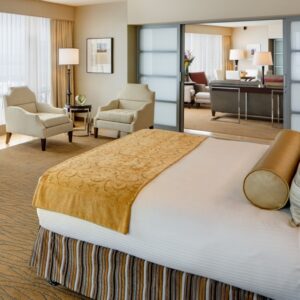 The convention center is served by a host of big-name conference hotels, including Marriott Marquis San Diego Marina (1,360 guest rooms, 270,836 sq. ft. of meeting space), Omni San Diego Hotel (511 guest rooms, 27,000 sq. ft.), Manchester Grand Hyatt San Diego (1,628 guest rooms, 320,000 sq. ft. of indoor/outdoor meeting space) and Hilton San Diego Bayfront (1,190 guest rooms, 165,000 sq. ft. of newly renovated indoor/outdoor meeting space).
This summer will see the unveiling of a nearby $45 million concert and events venue, The Shell. Its 13,015-square-foot outdoor stage, 10,000-seat capacity and 57-foot-tall steel shell couched in white all-weather fabric will be home to San Diego Symphony and feature a regular lineup of other performers and events. Managed by the professionals at Petco Park, the formerly temporary attraction will become a year-round facility with all the amenities, including a commercial kitchen and 60 restrooms tucked under the grass seating berm.
Margie Sitton, senior vice president of sales and services for Visit San Diego, calls the facility Hollywood Bowl, San Diego style.
Across the bay, 130-year-young historic landmark Hotel del Coronado is putting finishing touches on a $400 million renovation that will add 142 new guest rooms (for a total of 899), reimagined outdoor dining spaces and an additional 29,000 sq. ft. of meeting space. The crowning jewel is an expanded Event Center with a new ballroom and outdoor entertaining spaces scheduled for completion in 2022. Team building on the beach, anyone?
Do
Whatever experiences you plan for a San Diego event, your attendees are going to want to be outside in the legendary weather as much as possible. Aligning your sustainable values with an outing at San Diego Zoo or the Japanese Friendship Garden is a natural.
Need to Know
90 miles of sandy beachfront
55-75: Average temperature year-round
1,200 acres at Balboa Park (larger than New York's Central Park)