On this episode of What One Thing? Smart Meetings Vice President and Content Director JT Long sits down with Regional Vice President of Sales and Distribution for the Caribbean and Latin America at Marriott International Louise Bang to discuss her love of travel and its ability to be a force for good and how communicating in multiple languages allowed her to have empathy for others.
Don't Miss a Podcast Drop.
Listen to Smart Meetigns on Spotify today!
Brought to you by: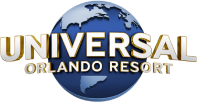 Listen to more What One Thing? podcasts on smartmeetings.com here.