Food and beverage is such a huge part of meetings and events that planners are continually seeking out new restaurants to host attendees for unique dining experiences. The whole celebrity chef craze is not lost on the meetings industry, so we have compiled a list of six new and upcoming restaurants that reflect the handiwork of famous celebrity chefs.
Just this week, MGM Grand in Las Vegas announced that Masaharu Morimoto, famed Japanese chef and star of Food Network's Iron Chef America, has made his debut in the meeting capital with Morimoto Las Vegas. Morimoto's distinctive Japanese fare melds Eastern and Western flavors. The new restaurant offers three distinct dining experiences: sushi bar, main dining room and Teppan tables.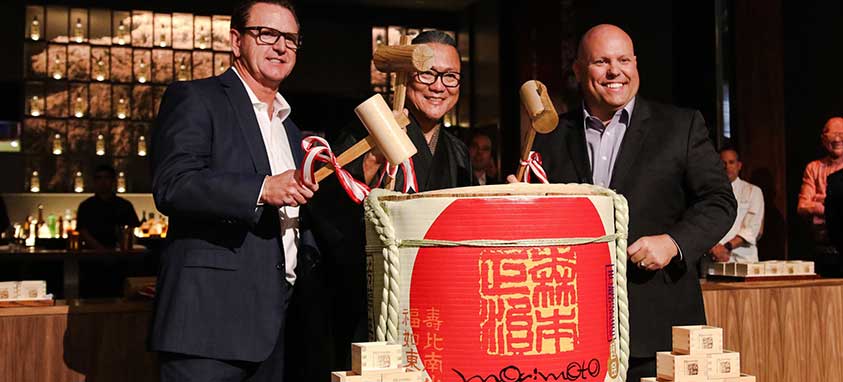 "Fate brought Morimoto Las Vegas to MGM Grand at an exciting time when the city's dining scene is flourishing," Morimoto says. "I'm continually inspired by Las Vegas' glamour and wanted to create something we haven't done before with a stimulating culinary show, bold cuisine and delicious drinks that my guests will not soon forget."
Scott Sibella, president and COO of MGM Grand, says the food scene at his property and throughout Las Vegas will benefit from this opening. "We are honored to have him as part of our culinary team and look forward to creating once-in-a-lifetime dining experiences at the city's newest dining destination," Sibella says.
San Francisco-based Michael Mina, one of the first celebrity chefs to kick off the popular trend in Las Vegas, opened his first restaurant in Hawaii in August, with Stripsteak Waikiki coming online in Honolulu. The opening marks Mina's 29th restaurant. The menu features lighter takes on steak house fare, with the addition of fresh seafood and locally sourced island ingredients that offer a splash of Asian influence.
Located inside Four Seasons Hotel New York Downtown, Cut was opened by Wolfgang Puck in September. The celebrity chef is making his New York City debut.
The new MGM National Harbor in Maryland, a member of Associated Luxury Hotels International (ALHI), will open in December with several big-name chefs to help catch the attention of meeting planners and attendees. This includes Fish by Jose Andres, who will celebrate the best of Maryland and the Chesapeake Bay Watershed. The region's bounty will be showcased in tanks and the restaurant will feature interactive cooking stations. Diners will be able to enjoy a crab boil on the outdoor patio during warm weather.
In January, Phoenix will welcome Mora Italian by celebrity chef Scott Conant of Impero Caffe in New York and Scarpetta in Miami. Conant's partner in this venture is Stefano Fabbri. Conant makes frequent appearances on shows such as Food Network's Chopped. Designed to create a neighborhood vibe, Mora Italian will offer a modern vibe with urban street art and live music on weekends.
By the end of the year or in early 2017, David Chang is expected to open Las Vegas Momofuku at The Cosmopolitan. Chang also has eateries in New York City, Sydney, Toronto and Washington, DC.