At a launch party in New York City yesterday, Hilton Hotels and Resorts has unveiled its latest brand. It's called Tempo by Hilton—and was described as an "approachable lifestyle brand" for the "modern achiever." It's targeted to leisure and business travelers who prioritize staying mentally and physically healthy on the road, environmentally conscious surroundings and design-forward public spaces and guest rooms.
Tempo will offer flexible meeting spaces but will not be heavily meetings-focused. Hilton has set the guest room rates at about $150 to $250.
"Sometimes lifestyle hotels can be viewed as he primo, super-expensive ones," said Phil Cordell, Hilton senior vice president and global head of new brand development at the New York event. "This is going to sit above a Hilton Garden Inn and below a Canopy within the Hilton portfolio. It's more within reach from a cost perspective for a customer who expects and wants a little bit more but can't step all the way up to a super hip, cool, expensive lifestyle."
Tempo takes the Hilton portfolio up to 18 brands, and it is the sixth new brand the company has debuted since 2016. To date, Hilton has inked 30 deals for Tempo in cities such as Boston; Dallas; Louisville, Kentucky; and New York City. It wants to scale up to 500 locations in the United States, Cordell said. Most will be new builds, with room counts ranging from 150 to 300.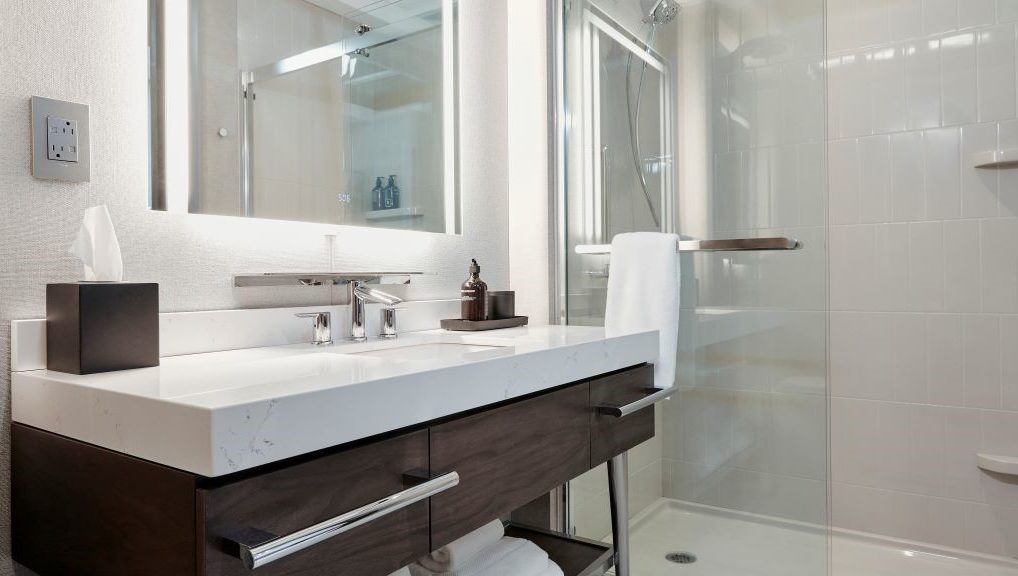 Guest rooms will feature over-sized bathrooms and a Get Ready zone "to get organized, fuel up, or get some work done," according to a Tempo website. A stylish lobby will have a Fuel Bar for morning coffee and afternoon craft cocktails and small plates.
Culinary offerings are being designed in partnership with a collective of emerging chefs. Another partnership, with Thrive Global, which was founded by Arianna Huffington, will supply customized videos to help guests relax and have better sleep.
Tempo will follow sustainability guidelines in place for all Hilton brands. It will employ practices to reduce food waste, use bath amenity dispensers instead of individual plastic bottles and have hydration stations to reduce single-use plastic bottles.