Many conversations begin over great food and drinks in shared spaces, so why not make that your brand's MO? Hyatt Hotels Corporation did just that with the creation of its 20th brand, Caption by Hyatt, a new lifestyle brand created with the goal of fostering conversation and forming everlasting connections. The new brand has been born out of guest's desire to network and converse in a comfortable setting.
F&B Banter
The dining experience­­ ­­—a combination of cafe, market and bar—will also serve as a conversation facilitator, where guests can spark something meaningful over morning coffee or that afternoon cocktail.
"At Hyatt, we believe in the power of personal connection," said Heather Geisler, vice president of global brands, Hyatt. "By listening to our guests, we know that whether they are traveling alone or with a friend, they are looking to connect with others in an environment that is authentic and approachable. The Caption by Hyatt brand will invite guests and locals alike to hang out, enjoy a cocktail and catch up with a friend, new or old, in a space that is intended for them."
Caption by Hyatt wants to create communal spaces that guests aren't rushing to get away from. Hyatt says the brand will focus on three core promises:
Alluring and approachable spaces
Conversation-worthy food and beverage
Experiences that don't begin or end at the hotel's front door
At the center of all three principles is the concept of bringing people together. With all-day drinks and sharable snacks, guests are bound to strike up conversation at least once during their stay. Spaces designed for guests to charge electronics, as well as for lounging and small events are also among the features offered by the new brand.
Open Questions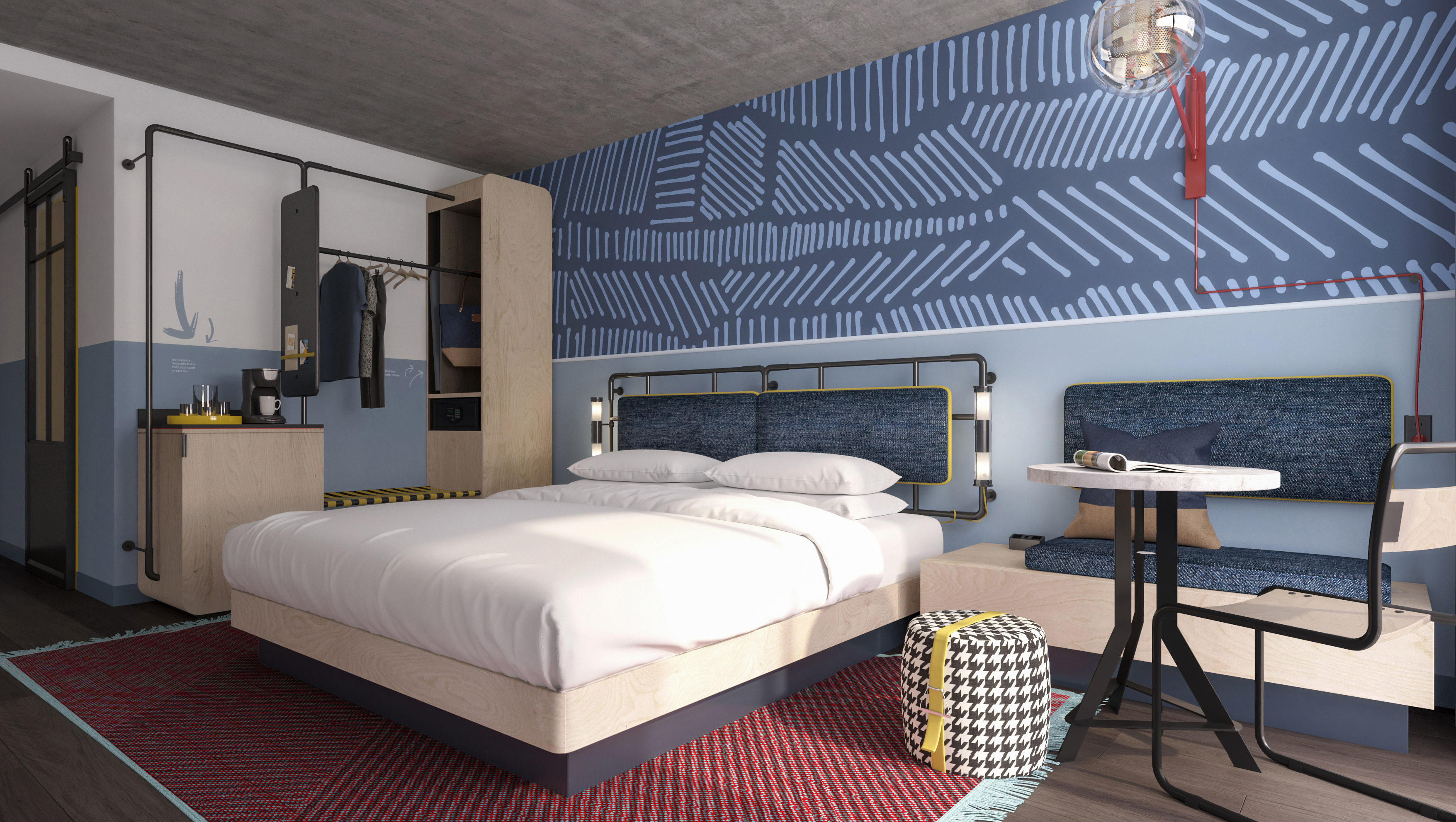 Aside from the name, not much has been revealed about the brand, such as when the first property will open, where it will open, what type of hotel Caption by Hyatt will be categorized under or what Hyatt has planned for the brand. Renderings indicate that an estimated 150-250 guest rooms will be between 220­­­­­­­­­­­­­­­­–270 sq. ft.