Four Seasons Hotels and Resorts' board of directors named John Davison president and CEO, effective immediately. Davison has been working with Four Seasons for nearly 18 years and had served as interim CEO since the end of 2018.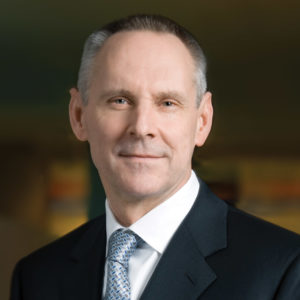 He joined the executive team in 2002 and was named chief financial officer in 2005. He also oversaw Four Seasons global residential business, which includes 42 residential projects around the world.
Before Four Seasons, Davison worked at IMAX corporation for 14 years as president, chief financial officer and chief operating officer. For four years, he was a member of the audit and business investigations practices at KPMG in Toronto.
"It is a privilege to continue working alongside our board, our leadership team and our more than 45,000 talented and dedicated employees as we take Four Seasons into the next phase of its continued growth and innovation," Davison said.
He currently sits on the board of directors of Canada Goose Holdings Inc., Benevity Inc. and IMAX China Holding Co.
Related: Smart Moves: What's Cookin' Edition