John Helderman and Stacie Michaels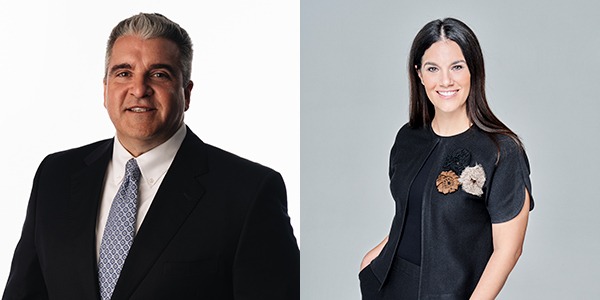 Fontainebleau Las Vegas names Helderman chief financial officer. With over 25 years of experience in gaming, finance and accounting, he most recently served as chief financial officer for Las Vegas-based financial services operator The Brennan Entities. He has also served as vice president of finance for numerous Strip resorts and as president and CEO for the Goodwill of Southern Nevada.
Joining Helderman on the executive team is Michaels, after her promotion from general counsel to chief administrative officer. In this new role, Michaels will expand her scope to oversee all legal, risk management, internal audits, compliance and workers compensation functions within the company. She joined Fontainebleau Las Vegas in 2022 after over a decade in multiple leadership roles in the Las Vegas gaming and hospitality industries.
Kevin Shields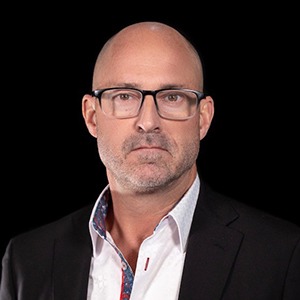 Shields joins alpine resort Grand Hyatt Vail as general manager. Throughout his over 30 years of experience in the hospitality industry, he has developed a special skillset and passion for building a strong internal culture that enriches the overall guest experience. He will oversee all daily operations and maintain the property's reputation for five-star hospitality and personalized service.
Julie Rising
Boise Centre names Rising assistance executive director. Rising is an accomplished athletics event and facility operations professional, who will now oversee four of Idaho's largest convention center's central departments, including event management, food and beverage services, facility operations and technology services.
Ariane Coldiron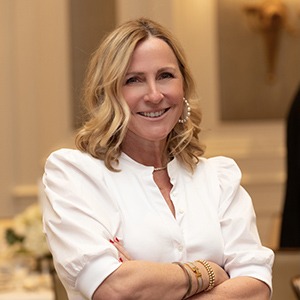 Production Resource Group (PRG) welcomes Ariane Coldiron as senior vice president of corporate events. She will lead the division and report directly to CEO Stephen Paridaen. Throughout her decades of experience, Coldiron has held roles such as SVP, brand experience at Freeman, where she managed high profile accounts for a number of clients including Google, SalesForce, HP and more.
Daniel Texiera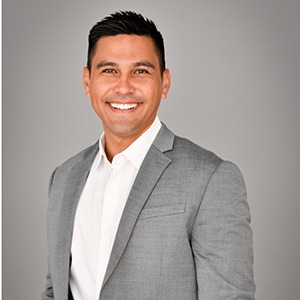 Texiera takes on the role of general manager at AC Hotel by Marriott Honolulu, scheduled to open in January 2024. He will oversee all operations and management of the newest AC Hotels by Marriott, continuing his professional journey with Highgate. He holds over 15 years of experience in the hospitality industry, most recently serving as director of operations at 'Alohilani Resort Waikiki Beach.
Stephen Power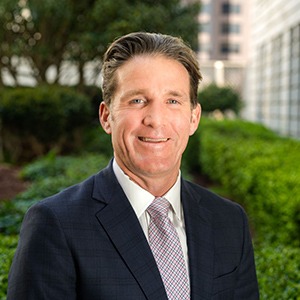 Power joins The St. Regis Bal Harbour Resort as general manager. He brings over two decades of hospitality experience, most recently serving as general manager at The Ritz-Carlton, San Francisco. There, he led the hotel in exceeding top line and GOP budget in 2022 and saw the hotel reach #1 rankings in the city across a number of publications. Powers looks ahead to leading The St. Regis Bal Harbor Resort to achieve 2024 sales and revenue goals as he oversees all daily operations.
Marcel Thoma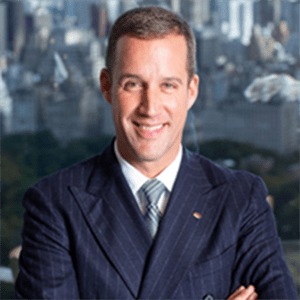 Thoma takes on the role of general manager of Mandarin Oriental, New York as well as area vice president, operations for a number of other properties including Mandarin Oriental, Boston; Mandarin Oriental, Santiago; Mandarin Oriental Residences, Beverly Hills; Mandarin Oriental Residences, Fifth Avenue; and The Residences at Mandarin Oriental, New York. He comes to this expansive new role after three years with Mandarin Oriental Hotel Group and over 25 years in hospitality.
Lauren O'Sullivan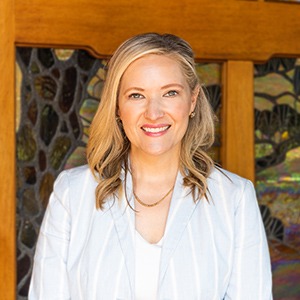 ALHI welcomes O'Sullivan as director of global sales, west region. She will draw on her over 20 years of group sales experience, including many in both the Southern California and Southwest regions for luxury hotels, to lead one of the group's largest markets. She has previously held roles in business development for Hilton Hotels and served as a National Sales Manager for Caesar's Entertainment.
Emma York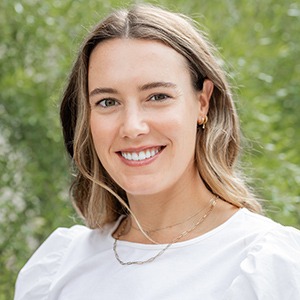 Visit Laguna Beach appoints York as director of marketing. She will lead the Southern California coastal destination's core marketing functions, including creative, visitor marketing strategy, digital marketing initiatives, paid media strategy and more. Previously, she spent nearly five years as director of marketing and communications at Dana Point-based Burnham Ward Properties and Dana Point Harbor Partners.
Sarah Lawrence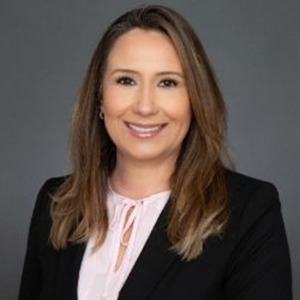 Lawrence joins Sawgrass Marriott Golf Resort & Spa as senior marketing manager. She brings over 20 years of marketing experience across various industries to this new role, where she will develop and execute marketing plans for the resort. She holds a solid track record of driving key revenue growth, fostering strong client relationships and guiding high-performing teams to deliver memorable experiences.
Read More: Smart Moves in Denver, Chicago and More