Royston Brady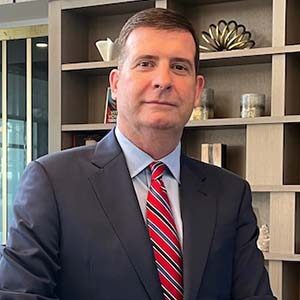 Hilton Aventura Miami appointed Brady general manager. A 20-year hospitality veteran, Brady most recently worked for Bonaventure Resort & Spa in the Florida Everglades as its general manager. He has been general manager for Wyndham Hotels & Resorts properties in Florida, Hilton Virginia Beach Oceanfront, Roganstown Golf & Country Club in Dublin, Ireland and more. Brady also held executive roles in Dublin's city government early in his career.
Kenley Moy, CMP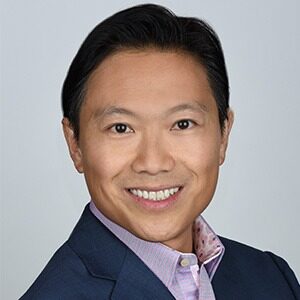 SF Travel promoted Moy to vice president of global sales and strategic partnerships. Moy has over 28 years of experience in sales and hospitality and has spent the last 22 at SF Travel. Moy joined the company in 2000 as its vice president of its national sales office. He has also held leadership positions at Hyatt Hotels properties, Starwood Hotels & Resorts and Kimpton hotel properties.
Sophia Hyder Hock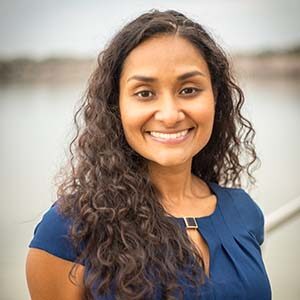 Hyder Hock joined Destinations International as its chief diversity officer. Previously, Hyder Hock was founder and CEO of Papilia in Atlanta, a company designing diversity, equity and inclusion strategies for travel and hospitality organizations. Hyder Hock brings 20 years of experience in diversity development and strategy to her new role.
Mike Kass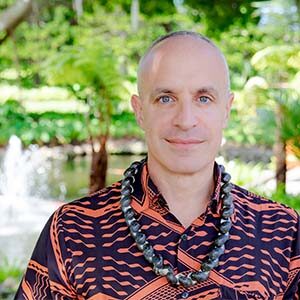 The Westin Maui Resort & Spa, Ka'anapali appointed Kass general manager of the Lahaina, Hawaii property. Kass has 30 years of experience in sales and hospitality leadership. Most recently, Kass was general manager at San Francisco Marriott Marquis. He has held sales and marketing directorships and additional general manager roles at Ritz-Carlton properties in Hawaii and Arizona and JW Marriott properties in Texas and Arizona.
Cole Wallace, MBA
Wallace is now hotel manager at The Roosevelt New Orleans, A Waldorf Astoria Hotel. Wallace has spent over two decades in leadership and executive management roles in hospitality spheres. Previously, Wallace was president of Four85 Solutions, a medical revenue management company. He has also been general manager for Williamsburg Lodge, Autograph Collection in Virginia, director of operations at JW Marriott New Orleans and senior event manager at Renaissance Washington, DC Downtown Hotel.
Paige Lund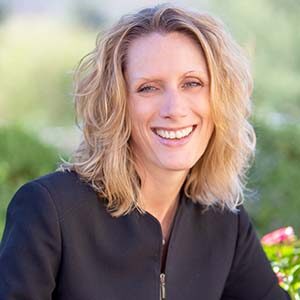 JW Marriott Phoenix Desert Ridge Resort & Spa welcomed Lund as general manager of the luxury property. Lund brings over 25 years of hotel management experience. She was most recently general manager at Renaissance Phoenix Downtown Hotel and area general manager, overseeing operations at both Sheraton Phoenix Downtown and The Westin Phoenix Downtown. Lund has also held executive positions at Canyons Village at Park City in Utah and The Westin Kierland Resort & Spa and Boulders Resort & Spa Scottsdale, Curio Collection by Hilton, both in Arizona.
Danielle Appley-Epstein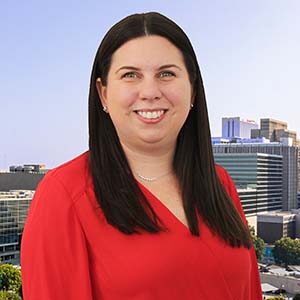 Appley-Epstein is national sales manager at Atlanta Convention & Visitors Bureau (ACVB). Previously, Appley-Epstein was national sales manager at Omni Atlanta Hotel at CNN Center. With over a decade of experience in hospitality and sales, Appley-Epstein has been in management roles at several Hyatt Hotels properties, including Grand Hyatt Atlanta in Buckhead, Hyatt Regency Atlanta and Hyatt Grand Central New York.
Jason Carroll, CMP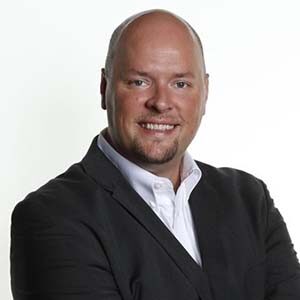 Paragon Events, an event planning association in Delray Beach, hired Carroll as its vice president of meetings and events. Carroll has been in the events industry for over 20 years. He was most recently executive director of the nonprofit Friends of the Riverwalk in Tampa, Florida. In 2019, Carroll cofounded his own event company, OnPoint Events Group, which he continues to run.
Bob Geller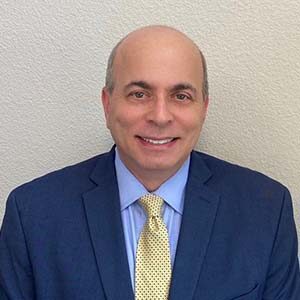 Geller is now area director of sales and catering at SPOKEN brand's Flamingo Resort in Sonoma, California and its sister property The Sandman Hotel in Santa Rosa. Geller was previously director of sales and marketing at Atria Senior Living in the San Francisco Bay Area. With over 30 years of hospitality sales experience, Geller has held senior leadership roles at Adam's Mark Hotel, Hilton Orlando Lake Buena Vista – Disney Springs Area and several more properties.
Flávia Light, MBA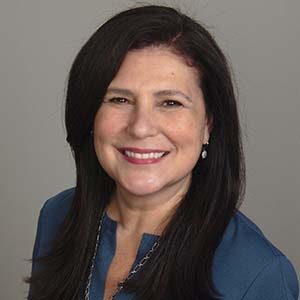 Visit Denver welcomed Light as its new vice president of tourism. Most recently, Light was director of strategic growth marketing and sales at GoPegasus, a tour operator, DMC and transportation company in Orlando. Light has over two decades of sales and hospitality experience, having held managerial roles at Universal Orlando Resort, Starwood Vacation Ownership, Southwest Vacations and other organizations.
Matt Skaletsky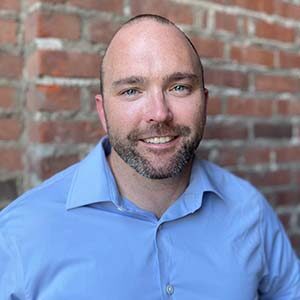 Semiahmoo Resort in Blaine, Washington appointed Skaletsky general manager. Skaletsky was previously area director and general manager for Hotel Windrow, a Columbia Hospitality property in Ellensburg, Washington. A 20-year hotel management veteran, Skaletsky has been in executive roles at multiple Montage Hotels & Resorts properties and The Westin Ka'anapali Ocean Resort Villas.
Michael Martelon, CHME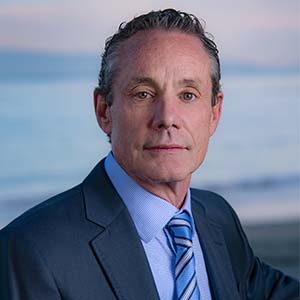 Visit Santa Cruz County (VSCC) named Martelon CEO and executive vice president of the organization. Martelon was most recently president and CEO of Telluride Visitors Center & Tourism Board in Colorado, where he worked for just over a decade. Martelon brings more than 30 years of business management experience to the new role. He has held executive positions at Cactus Marketing Communications in Denver and Swedish Tourism Innovation Center in Stockholm, among other organizations.
Lily Carr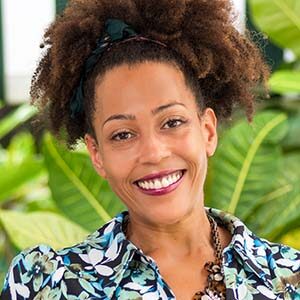 Carr is now sales director at Round Hill Hotel and Villas in Montego Bay, Jamaica. Most recently, Carr was leisure sales manager at Rosewood Baha Mar, a property in Nassau, Bahamas. Carr has been in the hospitality sales industry for 25 years and has held several managerial roles. She has been an executive in guest relations at Rosewood Little Dix Bay in the British Virgin Islands, as well as the property's North American leisure sales manager.
Susan Valen, CMP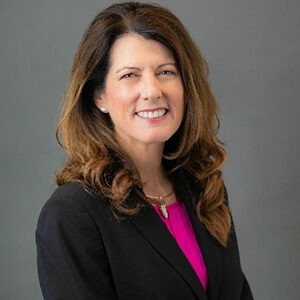 Valen has joined Visit Huntington Beach (VHB) as director of sales. Previously, Valen was national sales director at Long Beach Convention & Visitors Bureau, where she worked for 13 years. Valen has been in hospitality sales and marketing for almost 30 years. She started her career at Planet Hollywood International and went on to hold senior managerial roles in sales at DoubleTree by Hilton, Embassy Suites by Hilton properties in Anaheim and Orange County and many more.
Bob Jordan
Jordan is now executive vice president and CEO of Southwest Airlines. Previously, Jordan was a member on the Board of Directors at The Container Store in Coppell, Texas. Jordan has an extensive list of experience in senior strategy, sales and managerial roles over the past three decades. He was with Southwest Airlines for 20 years early in his career, during which Jordan held the role of executive vice president of strategy and technology, as well as several other leadership positions.