"Turn this industry on its ear and make it better. But most of all, remember it is still the hospitality industry…never lose the essence of being hospitable." –Jason Fulvi
After 16 years at Visit Pittsburgh, most recently as executive vice president, Jason Fulvi will join Visit Kansas City on Sept. 12 as its new president and CEO.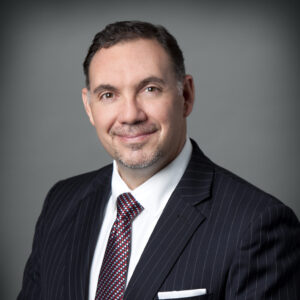 When he jumped ship from the hotel side of the business for the DMO world, he says it opened his eyes to the magnitude of the tourism industry and the impact DMOs have on their communities and the world economy, and he "became a student of the industry." His boss encouraged him to get involved with Destinations International (DI). Initially, meetings felt like therapy sessions to him, but eventually formal committees were formed to improve the sales process.
More: The U.S. is lagging in tourism. A new group vows to change that.
After two consecutive terms as the chair of DI's sales and marketing committee and a previous chair of DI's meetings industry networking committee, Fulvi was appointed in July to serve as chairman of the DI Foundation Board of Trustees for the 2018–2019 term.
"This position is providing me access to the thought leaders of our industry like never before," he says. "The [foundation] is the think tank and research and development department of our industry. We have turned the corner from being reactionary to proactive in looking at what is the next challenge or threat to our DMO community. As a result of the hard work from those that preceded me, we have developed tools like the EIC (Economic Impact Calculator), Destination Next, Weaponization of Travel Study and so much more."
In the next year, there is a lot Fulvi would like to accomplish, and he's confident that with the help of his committee members, he'll be able to achieve those goals. "Now we are peering through the telescope to see what is the next thing that we can head off at the pass," he says. "If at the end of my term I can look back and say that our industry leaders and partners now have a clear vision of what the foundation can achieve if they are fully engaged, I'll call that a win."
Leadership Philosophy
Get the big ideas right.
Communicate the vision.
Gather feedback.
Identify lessons.
Hire the right people.
Get out of their way!
Crowning Achievement
Fulvi is proud of all he's managed to accomplish during his long tenure at Visit Pittsburgh. He says working with the National Society of Black Engineers (NSBE) for four conventions in Pittsburgh has had a profound impact on him.
"This relationship has taught me that our business has to be more than just filling hotel rooms and restaurants," he says. "We must find ways to help our business community and, more importantly, the youth of our communities," he explains. "This past March, through our collaboration with NSBE, Visit Pittsburgh was able to fund over 240 scholarships for local African-American high school students to prepare them to enter collegiate engineering programs at local universities.
Thank You Notes
Fulvi has a lot of responsibilities on his plate, transitioning into his new role and settling in at Visit KC as well as his expanded presence with DI. "This is one of the best, well-thought-out convention packages in the industry, and the city and local hospitality leadership should be proud of what they have accomplished," Fulvi says. "The icing on the cake is the city's continued momentum, including developments such as the Loews KC Convention Center Hotel and the new single terminal at Kansas City International Airport [MCI]."
The discipline, work ethic, humility and respect his father, a World War II Marine, instilled in him as a young boy served him well throughout college, his hotel career and beyond. There's also a special lady in his life he can't live without. "I have a secret weapon that helps me remain grounded, humble and balanced….her name is Tina and she is my best friend and the love of my life," he says of his wife. "Balance is the key and the old adage about the three-legged stool still holds true: If you shorten one leg, the whole thing tips over."