On April 24, Topgolf announced that it will exclusively license its concept in Mexico to Ventura Entertainment, a privately-owned company that operates amusement parks in Mexico. This marks Topgolf's first collaborative venture in North America. Ventura Entertainment has already announced plans to open 10 venues over the next eight years.
Topgolf provides an exciting new way to play the cherished pastime. Its golf balls use radio-frequency technology to track swing accuracy and distance. But it's more than just micro-chipped balls. Topgolf is an experience, supplementing rounds with a chef-driven menu, top-shelf drinks, large TV screens and music. In 2016, more than 10.5 million people participated in a Topgolf experience.
Patrons of all ages and proficiency levels are welcome to enjoy the climate-controlled hitting bays. Topgolf features special year-round events for children, families and social leagues, along with tournaments and golf instruction sessions.
"Ever since we walked inside a Topgolf back in 2014, we have been dreaming about the possibility of bringing this amazing concept to our country," says Javier Molinar, Ventura Entertainment chairman of the board.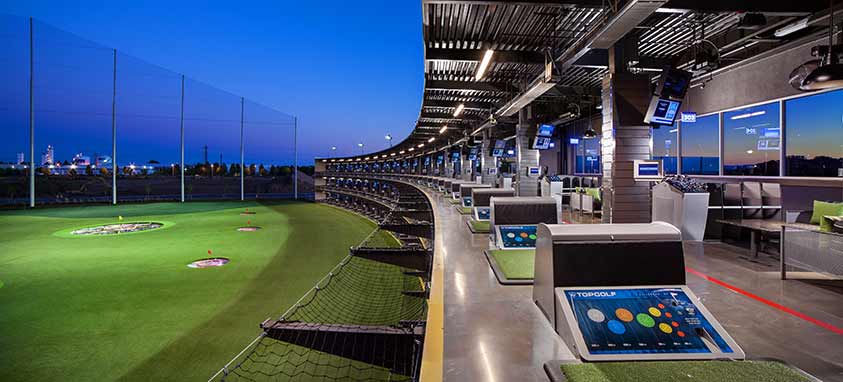 (Photo credit: Michael Baxter, Baxter Imaging LLC)
Currently, 10 new Topgolf sites are planned for opening over eight years. Ventura Entertainment will oversee the daily operations of Topgolf venues in Mexico, ensuring that its high standards of entertainment and hospitality are maintained.
"We already welcome guests and associates from our neighboring country every day. This expansion south feels like a natural step for Topgolf, and we can't wait to share our fun social experience with local residents and tourists throughout Mexico," says Erik Anderson, Topgolf Entertainment Group co-chairman and CEO.
Fernando Castillo from Ventura Entertainment explains, "We are excited to join forces with one of the fastest growing sports entertainment companies worldwide and humbled by the trust Topgolf has put in us to develop Topgolf throughout Mexico," adding, "This is a substantial investment commitment in Mexico that will not only put Ventura Entertainment at the forefront of entertainment but also generate a significant amount of jobs across the country."
In 2000, the first Topgolf location opened in Watford, England. There are now 28 U.S. locations and 31 worldwide. Topgolf venues in Mexico City and Cancun, Mexico, are slated for a 2018 opening.