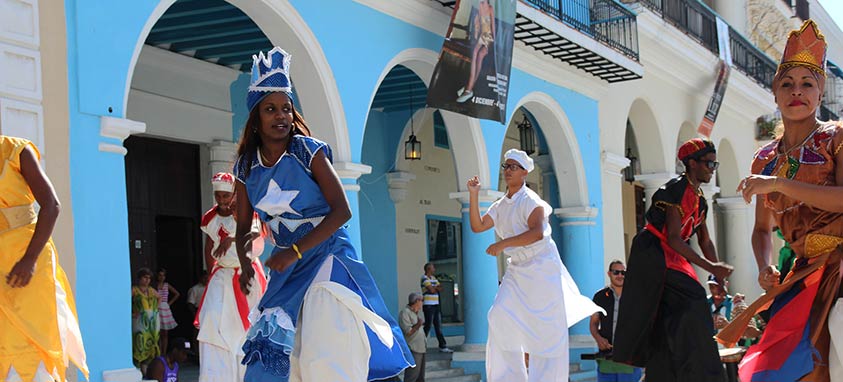 Americans are keen on traveling  to Cuba, despite uncertain U.S.-Cuba relations.
That's according to a new  travel trends survey from Travel Leaders Group that expects Cuban travel to increase in 2017.
"The momentum of public opinion among the American traveling public for unfettered access to Cuba continues," said Ninan Chacko, CEO of Travel Leaders Group, in a statement.
The number of visitors  from the U.S. jumped to 614,000 in 2016, a 34 percent pop over the previous year. More than two-thirds of those visitors—roughly 470,000—were Cuban Americans, mostly on family visits.
Heightened Interest in Travel to Cuba
Travel Leaders Group surveyed its travel agents to get a pulse on Cuba. In all, 1,689 agents responded. Here's what the company found:
* 22 percent of the agents said they booked travel to Cuba this year.
* 59 percent said clients had expressed interest in a trip.
Both numbers pointed toward an increase in travel this year.
In one instance, the survey split the responses of those who identified as luxury travel agents and regular travel agents. Luxury agents said affluent clients listed Cuba as No. 12 on the places they wanted to visit. Clients of regular agents ranked Cuba No. 49.
Trump Effect? Hotels Rates Dip
Trips to Cuba have caught fire since former President Barack Obama used executive orders to ease restrictions on business and travel. But President Donald Trump earlier this year called for a full review of American foreign policy toward Cuba.
The president's request has some travel industry experts worried, but it could benefit U.S. travelers in the short run. Hotel rates in Cuba have dropped for travel in spring, summer and fall of this year, according to a story in Men's Journal.
Rates at Cuban hotels have doubled and sometimes quadrupled since 2014, when U.S.-Cuban relations began to thaw.
Incentive Travel and Meetings: No Worries
Lingering uncertainly hasn't hurt at least one meetings and incentive travel company. Cuba Incentive Travel Associates has seen its business jump from "just a wide range of industries—from agriculture to automobiles to finance," says Casey Lazar, director of client services for The Woodlands, Texas-based company.
Medical groups and university educators have also been growth areas for the destination management company. Medical groups tend to seek meetings for 40 to 80 people.
In both sides of the business—incentive travel and meetings—Lazar says clients are looking for cultural immersion for their Cuba trips. And not many of them seem nervous about new potential travel restrictions.
They're planning their trips through 2019.