All-inclusive resorts are the epitome of luxury—relaxation free of constant payment. If you're looking for unforgettable all-inclusives for your next incentive program, check out our top choices. Some of these resorts are so remarkable that they need to go on everyone's bucket list.
Here are 10 extra special all-inclusive resorts:
1. Nanuku Auberge Resort (Pacific Harbor, Fiji)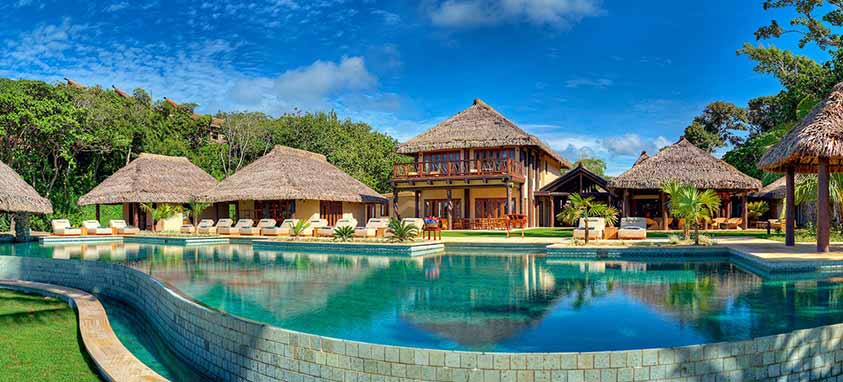 Along the coastline of Fiji's main island, Viti Levu, Nanuku Auberge Resort serves as the exemplary South Pacific getaway. Modern luxury meets Fijian culture to create a prime experience for vacationers. Some of the most amazing amenities include personal trainers, cultural tours, zip lining and workshops where guests learn to make Fijian handicrafts. The resort houses 18 unique suites and villa-style accommodations.
2. andBeyond Xaranna Okavango Delta Camp (Okavango Delta, Botswana)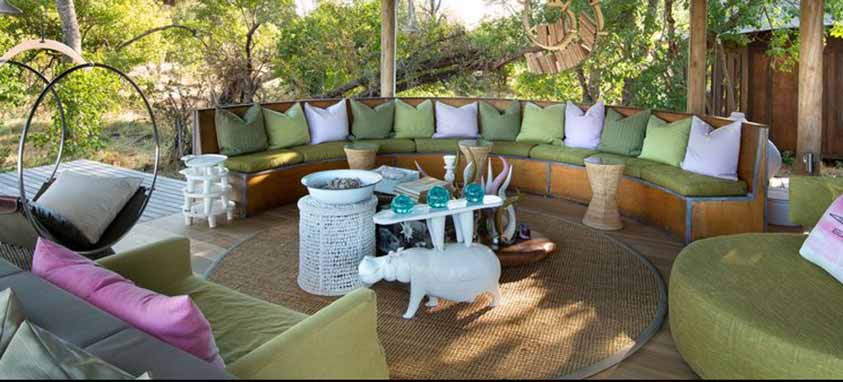 andBeyond Xaranna Okavango and Delta Camp in Botswana is much more than a vacation resort– it's an exceptionally tailored experience. Guests can encounter exotic wildlife, enjoy mokoro canoe rides, venture out on a horseback safari and fly on scenic helicopter routes—everything is included with the all-inclusive package. There are nine lavish safari tents that guests can stay in.
3. Gran Velas Rivera Maya (Playa del Carmen, Mexico)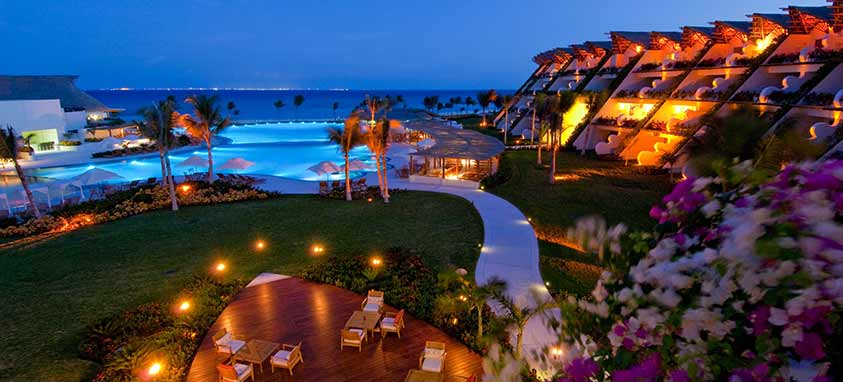 Gran Velas Rivera Maya encompasses the sophistication of Playa del Carmen, Mexico. The resort combines natural beauty with extravagant services and architectural design. The suites feature native artwork, whirlpool tubs and private terraces with stunning jungle- and sea-views. Gran Velas Rivera Maya provides butler-style service and eco-friendly amenities. Amid three splendid ambiances of contemporary Mexican decor, the resort offers 539 luxury suites.
4. Blackberry Farm (Tennessee, U.S.)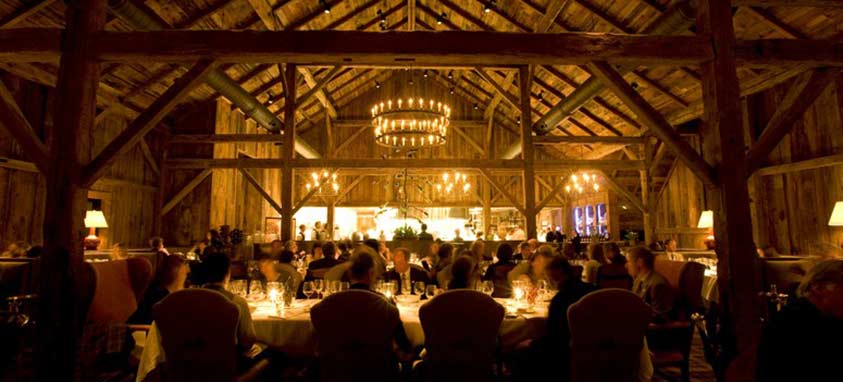 Blackberry Farm nestled in the Great Smoky Mountains in Tennessee is an ideal escape for those seeking genuine seclusion. The farm offers extraordinary food and activity options with a variety of wellness treatments and activities, such as kayaking, yoga and meditation, specialized massages, fly-fishing, horseback riding, paintball and more. Farm-to-table dining is elevated at the farm's restaurant, The Barn. The produce used in the restaurant is mainly handpicked from the garden. The farm provides luxurious cottages as well as superb guest rooms in the Main House.
5. Constance Moofushi (Himandhoo, Maldives)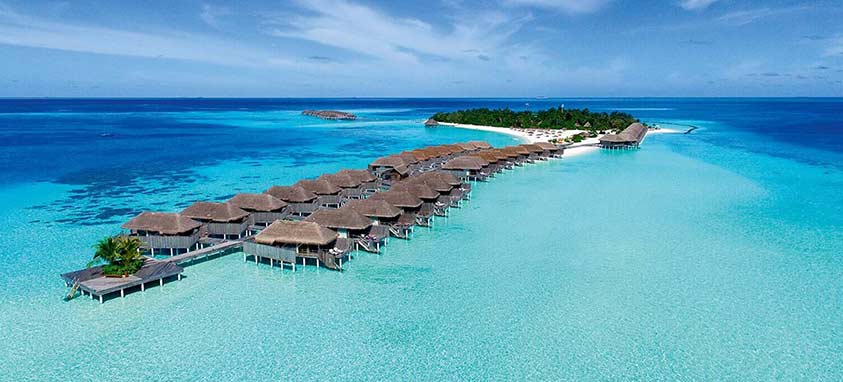 Upon arrival, guests can enjoy a supreme airport lounge experience before settling in at Constance Moofushi. The rooms are elegant, artful and delightfully rustic. All 110 rooms include premium minibars, the latest entertainment systems and striking beach views. Guests may choose from 24 beach villas, 56 water villas or 30 senior water villas, which are located next to the sapphire water of the Indian Ocean.  Each villa has been designed to emanate the tones of nature in a balanced, minimalist style. The beach is a prime location for snorkeling, water sports and diving—the resort is just30 minutes from some of the best diving reefs in the world.
6. Fowl Cay Resort (Exumas, Bahamas)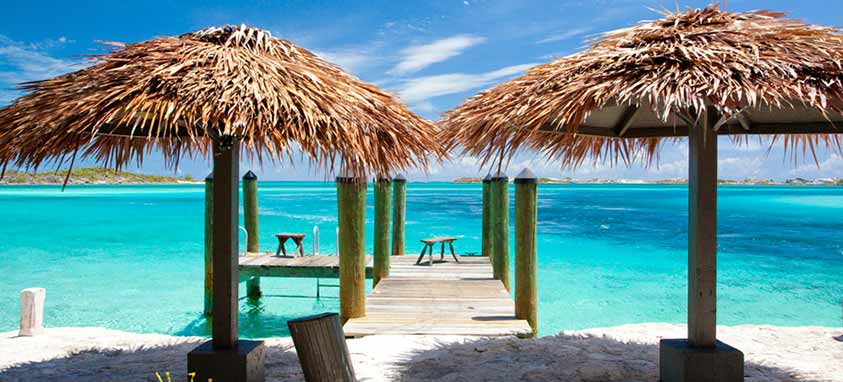 Fowl Cay Resort excels in privacy, evidenced by its promise of 50 acres of beach per 28 people. The resort claims no neighboring hotels, no passing ships and definitely no crowds. Fowl Cay Resort boasts six villas, each with its own fully stocked kitchen, wet bar and personal boat and golf cart. Snorkeling, fishing, sailing and tennis are some of the leisure activities available.
7. Thanda Safari (Hluhluwe, South Africa)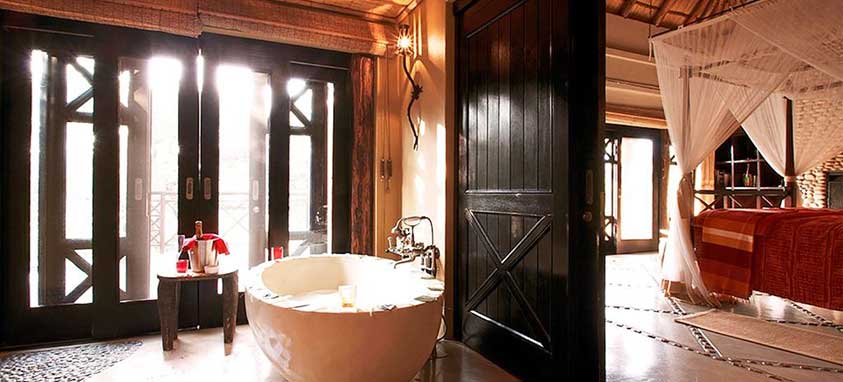 Thanda Safari goes far beyond a simply enjoyable experience. Thanda, meaning "love" in Zulu culture, prioritizes environmental conservation and preservation of Zulu culture. Authentic safaris include views of Africa's Big Five (African lion, African elephant, Cape buffalo, African leopard, and rhinoceros). The resort has three different types of accommodations: Thanda Safari Lounge, Villa iZulu and Thanda Tent Camp. Bushwalks and wildlife photography are just two examples of the dynamic activities guests can experience.
8. Four Seasons Resort Hualalai (Kailua-Kona, Hawaii)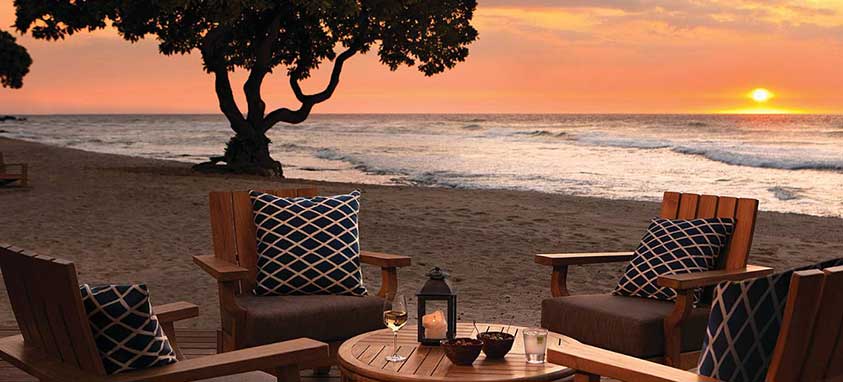 Four Seasons Resort Hualalai offers the most picturesque environment a traveler could ask for. The resort contains 243 guest rooms and suites in two-story bungalows.  The fitness studio, seven pools, Ka'upulehu Cultural Center and Hoku Amphitheater ensure constant, culture-infused entertainment options.
9. Rixos Sharm El Sheikh South (Sanai, Egypt)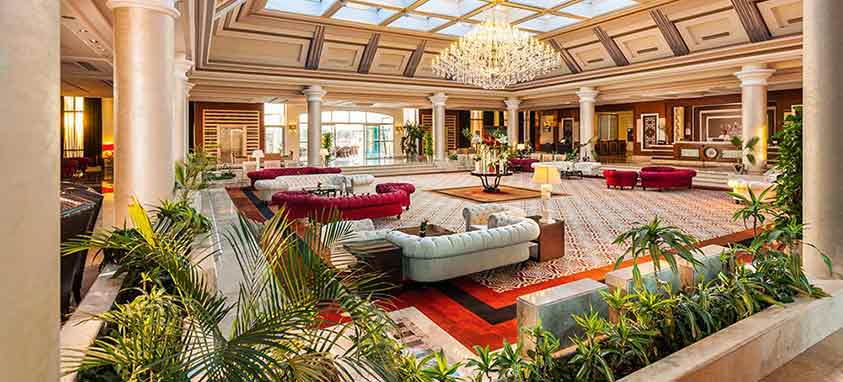 Rixos Sharm El Sheikh South tastefully blends the heritage of Egypt's Red Sea with modern luxury and attractions. The resort is in an exotic yet central landscape, allowing guests to venture out to local areas. The self-described ultra-all-inclusive resort holds 695 luxuriously furnished rooms.
10. Hilton Rose Hall Resort and Spa (Montego Bay, Jamaica)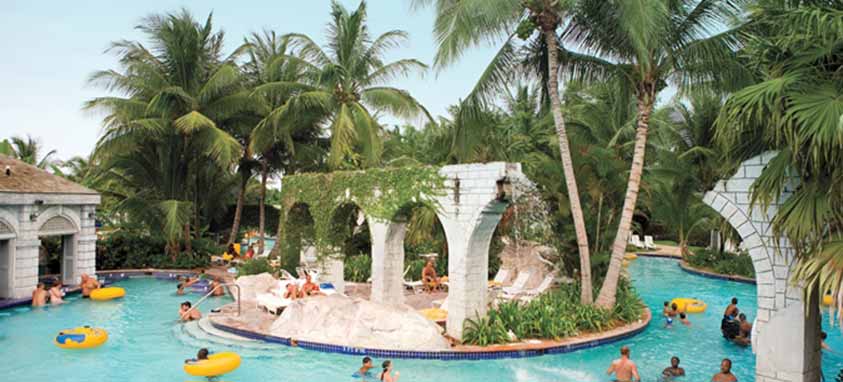 Hilton Rose Hall Resort and Spa provides guests with upscale tropical amenities and interior designs. The resort holds 489 guest rooms, seven restaurants, a lazy river, a private beach, three terraced pools and an in-pool bar.