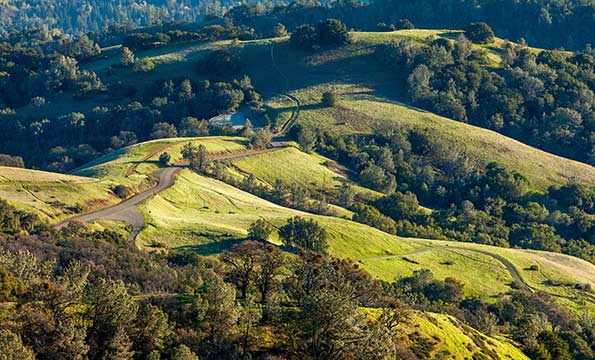 Planners that want to hold their events in San Francisco are often shell-shocked when they discover how much hotels, meals and other amenities cost. Diablo Valley, located 30 miles north of San Francisco and easily accessible to the City by the Bay via public transportation, is an ideal alternative.
"Diablo Valley – Defying Expectations" (diablovalleyca.com) is an integrated branding and marketing campaign designed to showcase all the Contra Costa County region has to offer. And planners take note! It has a lot to offer!
Concord (population 122,067) is the epicenter of Diablo Valley. Nine hotels there can provide comfortable lodging, as well as more than 75,000 square feet of meeting space. Hotel brands include the Crowne Plaza Concord, Hilton Concord, Clarion Hotel, Premier Inns/E-Z 8, Best Western Plus Heritage Inn, Motel 6 Concord, America's Best Value Inn, Studio 6 Concord and the Days Inn Concord. Daily room rates at these Diablo Valley properties, which average $89 per night, are significantly less than comparable guest rooms in San Francisco or nearby Napa Valley.
Mayor Tim Grayson, the City of Concord and the Greater Concord Chamber of Commerce are actively working with the hotels to promote the area as a preferred conference/meeting destination.  From now until Dec. 30, 2015, planners who choose Diablo Valley can receive one free room for every 10 rooms booked through the "Events with ROI" program.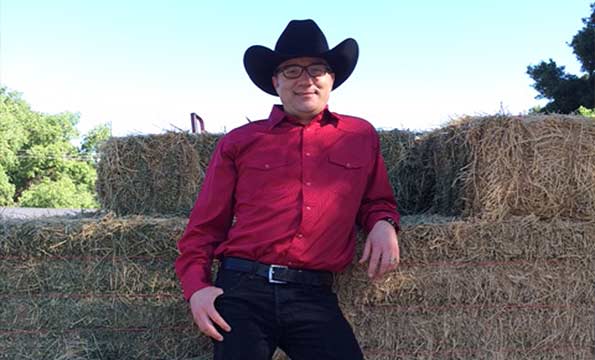 Regional Highlights
Nestled in a valley of rolling green hills, Diablo Valley is sunnier and warmer than San Francisco, which can be downright cold in the summer. Mt. Diablo State Park is a local treasure. Visitors can hike, bike or drive the windy, 11-mile road to reach the 3,949-foot summit peak. The 360-degree view is especially spectacular at sunset, when those who venture all the way to the top are rewarded with sweeping vistas of the Golden Gate Bridge, Sierra Nevada mountain range and Napa Valley. Nature lovers will spot beautiful wildflowers, as well as deer, bobcats, coyote, rattlesnakes and other wildlife. Planners can reserve the observatory or sections of the park for private evening stargazing or musical events.
The Diablo Valley region pulses with music. At Todos Santos Plaza, a lovely, Mexican-style plaza in the center of Concord, visitors can dine in one of the many al fresco restaurants. On Thursday evenings throughout the summer, free live zydeco, jazz, classical and contemporary music is presented in the square.
Headliners such as Lady Gaga, Tony Bennett, Van Halen and Earth, Wind & Fire perform at the nearby Concord Pavilion, which planners can rent out for large-scale events. (It can accommodate up to 13,500 individuals). With a DJ spinning karaoke tunes, your group can live the dream of performing live on stage in front of hundreds (or thousands) of fans. Smaller areas of the venue, including sections where food trucks can be brought in, can also be reserved.
The region offers many options for team building activities. Planners can arrange for hikes, ropes courses or horseback riding excursions at Castle Rock Arabian Ranch. For those seeking a less physical but still lively activity, Kim Trupiano, marketing director of Sunvalley Shopping Center, is happy to organize an indoor scavenger hunt at Concord's immaculate mall.
Napa Valley Wine Tour
California's renowned Napa Valley is easily accessible from Diablo Valley. The luxurious Napa Valley Wine Train (http://winetrain.com/), which offers a variety of package deals, can pick up/drop off visitors in Concord.
Matt Hohenstreet, Hilton Concord director of sales and marketing, and Diablo Valley board member and spokesperson, points out that the organization has negotiated a partnership with the Napa Valley Wine Train. As a special offer, participating Diablo Valley hotels are giving one free night to the first 15 people who book the Napa Valley Wine Train package on diablovalleyca.com.
In a memorable experience that will evoke the glamour of a bygone era, Wine Train guests can enjoy a gourmet, three-course lunch in restored, 100-year-old Pullman rail cars as they leisurely roll through the vine-covered valley. One package features a stop at Grgich Hills Estate in Rutherford, where guests can disembark, tour the historic winery and do some tasting.
In Conclusion
Jack Hlavac, general manager of Hilton Concord and district president of Diablo Valley Tourism, is eager to get the word out about his hidden gem. So is Mayor Grayson, who hints at exciting upcoming economic and business development in the city.
"We are going to turn Concord from a dot on the map to a star on the globe," Grayson promises.