As if the job of meeting professional weren't difficult enough, many have had to take on the role of Chief Difficult Conversation Starter. Now that compression is making available space an endangered resource and inflation is pushing up prices for even the most basic items while companies are hesitant to make binding decisions, the responsibility for explaining the realities of what is possible on both sides of the balance sheet falls to the event planner.
After two years of not meeting, companies and audiences may have different goals and expectations so conferences that were previously produced as simple iterations on the previous years' event must now be reinvented whole cloth. That increased complexity, along with the possible addition of virtual events that didn't exist three years ago, means a job that requires planning the same number of meetings could take twice as long and involve a multitude of pointed exchanges.
Those conversations don't have to be adversarial, however. In fact, if approached with thoughtfulness and preparation, those interactions could lead to the meeting professionals taking a rightful place as strategic advisors.
By the Numbers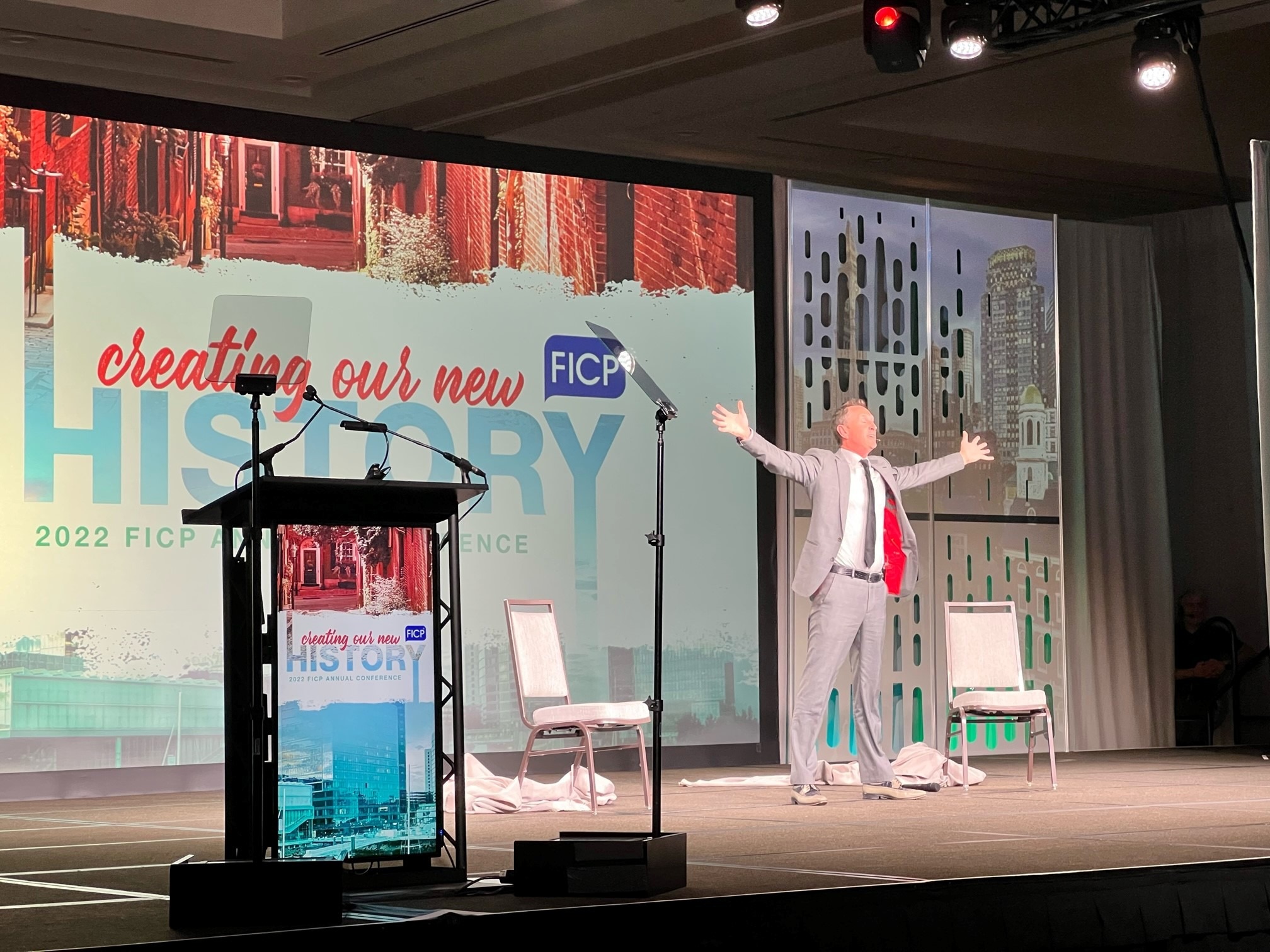 Koleen Roach, director of meetings and conference management at Securian Financial Group, led a panel of veteran explainers during Financial and Insurance Conference Professional's 2022 Annual Conference at Omni Boston Hotel at the Seaport. "There is a fear to commit in such a volatile environment," she said, framing the reality of corporate planning today.
Read More: How to Plan Better Medical Meetings by the Numbers
The solution? Get comfortable talking about numbers. "Data is really important and empowering now because the game has changed," she explained. "Now we are drilling deeper on budgets rather than relying on relationships and so many faces have changed since we last managed an event that we have to spend a lot of time proving ourselves again."
"It should be really obvious that we aren't just order takers," she said, putting the enhanced role of the corporate meeting professional in perspective. "We are basically project managers, but unlike technology projects, you can't move the deadline and unlike before 2020, you can't let contracts sit."
Choices, Choices
Meetings consultant Jeff Calmus, a former vice president of global event management for MetLife, agreed about the importance of managing up. His advice: "Give the whole picture rather than bringing decisions to a manager piecemeal. Let them know what they will miss out on in terms of hotel blocks and speakers if they don't act on a proposal right away and give a roadmap for what to expect in the months to come."
When the inevitable changes arise, he stressed the importance of doing the homework and having possible solutions available. "Don't just drop a problem on a stakeholder without giving them alternatives or you will lose your credibility as an expert," he said. That requires pushing back on partners to ask for creative alternatives rather than just taking the first response—in other words, hard conversations.
Once the contract has been signed, the tough talk doesn't stop. Calmus reminded the audience to research what the staffing situation is on the ground at the property and prepare the team and attendees for what they will find so they have realistic expectations. "Have the conversation about why there isn't room service or limited hours for restaurants before you arrive," he said. That way executives can share their priorities and you can negotiate with the conference services team to have the vital areas staffed, whether that is bell desks or poolside service.
Tell a Story
Vicki Lester, head of intermediary marketing for Columbia Threadneedle Investments, echoed the importance of frank communication. "You have to be up-front, clear and repetitive when explaining what will happen if you don't meet deadlines."
Again, steering the conversations toward solutions was the preferred path to win-win interactions. "Providing options rather than open-ended questions is the most effective way to get attention from executives who might be focused elsewhere at the point in the process where vital decisions need to be made."
Her trick when using numbers: Use data to tell a story. She suggested a simple email that puts the cost and timelines for 2019 and 2022 side-by-side for comparison so busy stakeholders can see why budgets are stressed and making timely decisions is critical. "Storytelling will help people understand why work is harder now and can help them tell the story for you higher up the chain."
Roach reminded everyone that even though the job has gotten more challenging in the last three years, it is a rewarding one at the end of the convention. "Focus on what we do, build the culture, maintain the culture, bring joy."