After the waves of changes that have washed over the meetings industry this year, where better to gather than in the sand, set our collective sights on the horizon and plan to ride the next killer events wave than at Smart Meetings 3-Day National Experience at Zachari Dunes on Mandalay Beach, a completely transformed Curio Collection by Hilton property in Oxnard, California?
Local partners at Ventura County Coast went all-in this week on locally inspired cuisine (Have you explored the Oxnard Taco Trail?), and activations (custom graffitied water bottles, Folklorico dancers and bouncing lowriders). A surprise drone show from Go Drone Shows had all eyes on the sky at the opening reception. An award-winning stage setting featuring a VW bus front and worn leather couch kept everything fun and cozy.
Awesome swag from partners such as Halo Branded Solutions, Boundless Networks and Citizen Watch America, kept the inspired ideas going. In addition to the connections being made in the color-blocked comfy seating in the ballroom and at the off-site in an airplane hangar in Camarillo, attendees were "macking" on the "radical nugs" of wisdom being shared daily. We captured some of those rolling insights here for those who couldn't make it to the shore.
Give Beck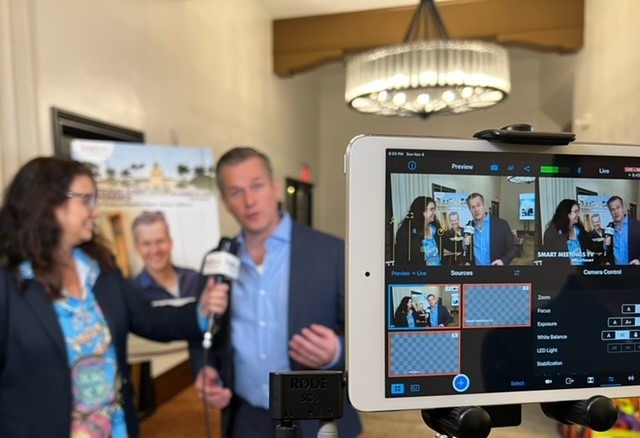 What is the best way to reshape your brain and heal the universal pain of rage, insecurity and shame? TEDx Speaker James Beck shared the trick to growing positive mental connections: service. When you make others feel priceless, you reap the richness of reinforcing your inherent goodness. Start by asking, "How can I help you?" he suggested.
After giving away all his possessions, Beck started touring the 50 U.S. states on a pay-it-forward campaign to start a positive domino effect. "You never know what act of kindness will lead to another act of kindness," he attested.
Read More: California: A Shining Diamond
His advice for meeting professionals looking to take care of their attendees? "Serve with reckless abandon. Live by giving."
The group did just that, taking an afternoon to band together to paint surfboards that would be auctioned off for local charity, leaving the community better than when they arrived. Cue the Shaka thumb and pinkie sign.
Genuine, Authentic and Ethical
Keeping it real was also the message from Haub School of Business at Saint Joseph's University professor Michael R. Solomon, who shared that the good news from his research is that people want to get back to meeting in-person. However, they are busy and overwhelmed after being exposed to an average of 3,500 messages a day. "Just getting people's attention is the challenge," he said.
When it comes to younger attendees, generations Y, Z and Alpha, social media interactions are just as real to them as in-person conversations. To attract them to the ballroom, the experience has to be seen as genuine, authentic and ethical. "They don't want luxury; they want value," he said.
And forget about marketing to them based on traditional buckets such as age, gender, race. "It is all a continuum now," Solomon explained.
What does work is getting prospective attendees personally involved in the event. "You have to deliver something they connect with," he said. "Cult products are at the high end of the involvement continuum," Those who don't reach Big Kahuna status in a given industry have to work harder. That means controlling the environment by controlling the temperature, seating arrangement, even the scent and finding novel ways to interest them, what Solomon called, "Edutainment."
Read More: How to Produce Compelling Content that Drives Engagement
The most effective tools to move people through a post-Covid meeting engagement funnel from awareness to interest to desire to registration are:
Gamification—give badges and awards for taking action. Offer certifications and memberships in exchange for attendance.
Resonance—evolving from "sage on the stage" programs to "guide on the side" roundtables with the attendee as co-creator of the agenda.
Time to Business Up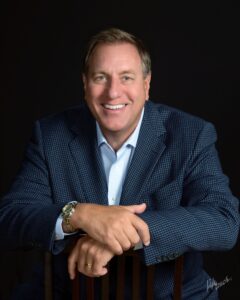 "It is like a meteor hit the world. What did we learn and how can we move forward?" asked Gary Hernbroth, business coach and speaker with Training for Winners, reflecting on the fallout from Covid-related disruptions of compression, staffing shortages and supply-chain challenges, to name a few.
"It's time to business up," he advised. That means all parties prioritize honest, open communication, flexibility and creativity. "We need each other to do our jobs," he said, encouraging mutual effort from everyone in the events industry.
When "shift" happens, it is time to have proactive conversations, call on alliance partners and get in front of the problem. That is how you make one plus one equal three.