Editor's note: This Week in Travel (TWT) is your essential guide to smoothing the road from here to there for your attendees and yourself.
Editor's note: Updated 8/18/22, to include news of CDC overhaul.
CDC Overhaul
On August 17, CDC Director Dr. Rochelle Walensky announced to staff that the organization would be re-organizing and re-staffing so that it can respond more rapidly to public health emergencies.
"This is our watershed moment. We must pivot," she said in statements made internally and initially reported by The New York Times, Reuters and other news sources.
Walensky said a "reset" would create "a new public health action-oriented culture at CDC that emphasizes accountability, collaboration, communication and timeliness," according to a statement.
"To be frank, we are responsible for some pretty dramatic, pretty public mistakes, from testing to data to communications," she said in a video distributed to selected media sites.
The organization has come under fire for slow responses to crises like the rise of Monkeypox and for conflicting recommendations during the Covid pandemic.
AmEx Global Travel Financials Show Strong Business Travel Recovery
 In a public report on second quarter financials, American Express (AmEx) Global Travel has cited a strong and sustained recovery in business travel in both hotels and airline sectors as a driver in the company's gains.
"Business travel transactions continued to recover in the quarter, reaching 76% of 2019 pro forma levels in June, and I'm pleased to say we reported positive Adjusted EBITDA of $47 million," said CEO Paul Abbott on the public presentation.
"Our positive Adjusted EBITDA result was driven by the strong business travel recovery and continued cost discipline across the business. The transaction recovery for the second quarter reached 69% of 2019 pro forma levels, and the revenue recovery reached 65%…The continued strength in the recovery of business travel and our share gains give us the confidence to raise our full-year 2022 revenue guidance to a range of $1.8 billion to $1.85 billion and raise our full-year Adjusted EBITDA guidance to a range of $90 million to $100 million."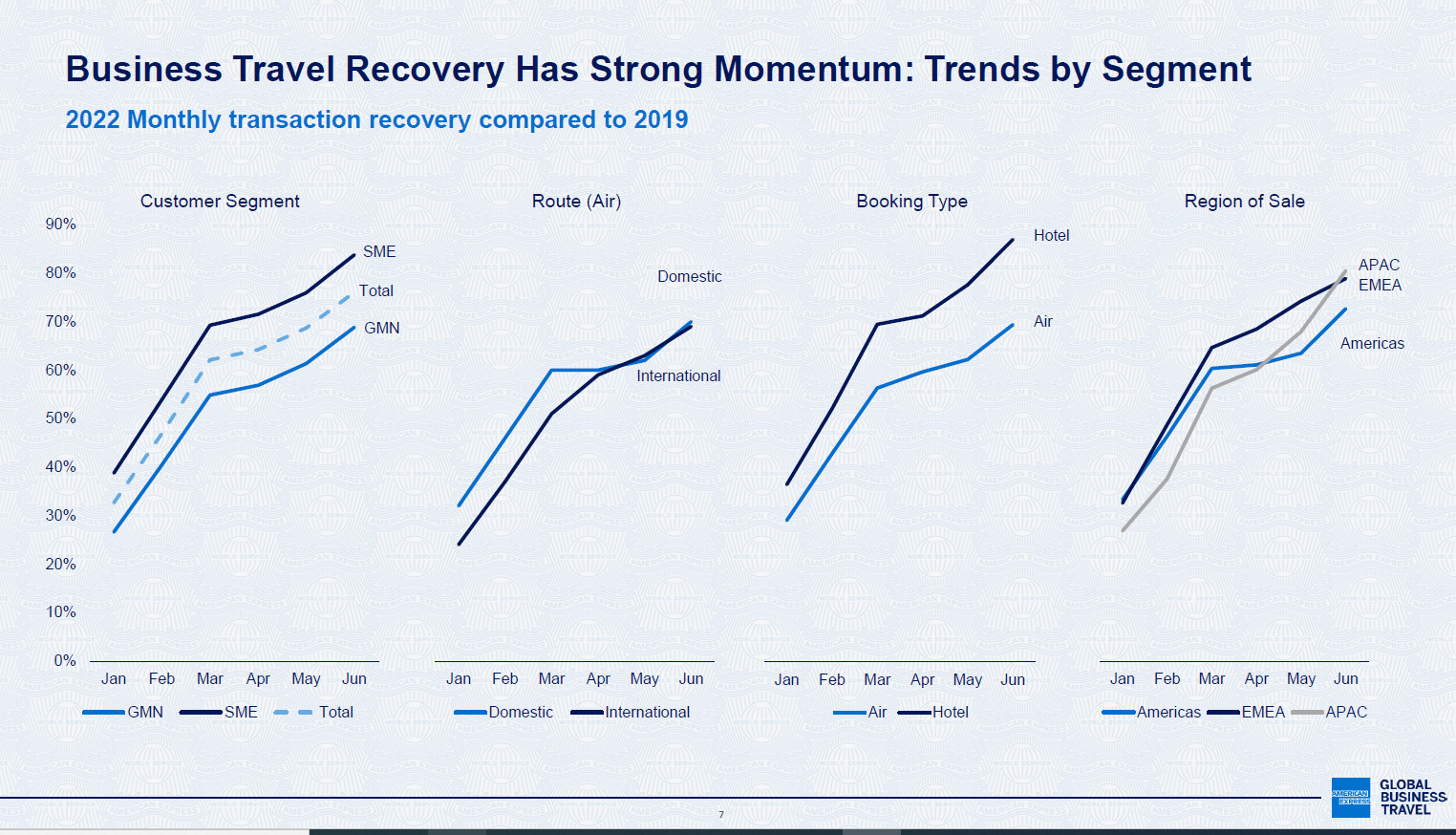 Abbott said that the first quarter was impacted by the Omicron wave but that business travel recovery "has demonstrated very strong momentum…and we have continued to see strong demand through the quarter despite supply constraints and macroeconomic conditions."
In a deep dive into business travel recovery, Abbott said on the presentation that recovery trends continue to reflect companies returning to travel and the easing of Covid-related travel restrictions around the world, as well as AmEx Global Travel's continued share gains.
He shared that "the sharp rise in the return of business travel" has even led the company to step up recruitment efforts and said that reports from "the GDS's and the major U.S. airlines" shows that in the second quarter of 2022, "the demand for business travel is very strong."
"What Inflation?" Say Travelers
Travelers planning both business and leisure trips are discounting inflation as a reason to cancel planned trips, says the Summer 2022 Traveler Safety and Sentiment Survey.
According to the survey 79% of travelers surveyed said that inflation would not cause them to cancel their plans. Over a fifth of those surveyed (21%) said they would spend more time and money on trips to make up for lockdown cancellations.
Read More: Business Travelers to See Travel Price Increases Through 2023
Airline staff shortage effects are also reported as having minimal impact with 58% claiming they have not been affected by them.
Budget Workarounds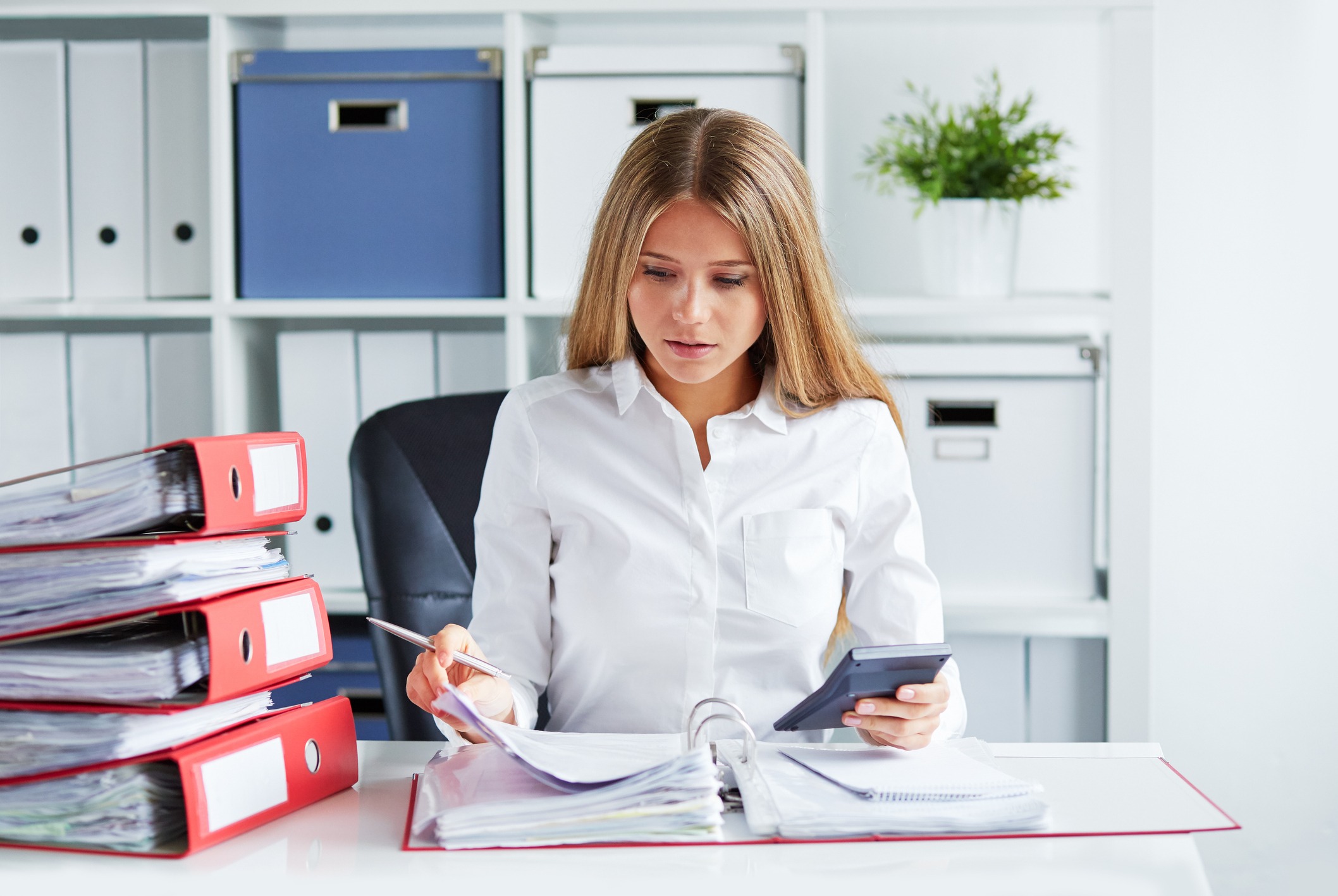 Travelers are adjusting to inflation and higher travel costs in a variety of ways. A fifth (20%) of respondents reported they changed an international trip and replaced it with a less expensive trip. Among domestic travelers, more than a quarter (28%) changed a domestic trip and replaced it with a less expensive one.
Twenty-one percent say they will travel for fewer days and 19% plan to fly on less expensive tickets. Fifteen percent report they will stay at less costly lodging while 12% will eat out less or at less expensive restaurants. Six percent are greatly reducing or not buying souvenirs or gifts during their trip and 3% will skip buying travel insurance.
"Travelers are sending a clear message. They are eager to regain their family vacations, adventure travels and business trips. By overwhelming margins, they are pressing forward with international and domestic travel despite rising costs and airline staff shortages. They are confident they'll be able to travel and return home," said Dan Richards, CEO of Global Rescue and a member of the U.S. Travel and Tourism Advisory Board at the U.S. Department of Commerce.
New Tool for EDI Unveiled
Destinations International has unveiled a new tool for destination organizations to "understand how EDI (equity, diversity and inclusion) has been incorporated into operational practices as a basis to improve and integrate performance."
Destinations International said in a release that the tool was first announced at the association's 2022 annual convention in Toronto.
The EDI Assessment Tool is a resource for destination organization members of Destinations International to create intentional EDI goals and track progress in the workplace and the community through data-driven metrics. Destinations can use the tool to assess workplace dynamics, operations and policies, vendor selection, community engagement, and accessibility-related strategies.
Read More: Smart Chat: Sophia Hyder Hock on Diversity and Understanding Ourselves
"Many destination organizations recognize the value of incorporating EDI principles into their brand, but it is often hard to know where to start," said Don Welsh, president and CEO of Destinations International. "This tool will set standard metrics across the industry for our members to keep track of progress being made in the areas of EDI."
The tool will create awareness and discussion about how to develop and implement intentional EDI strategies for destination organizations of all budget sizes around the globe. It will also provide members with the capability to filter their results by comparable budget size, geography, tourism asset, and more.
"We have recognized the need for authentic EDI initiatives in our industry and have discussed the need for accountability through measurement and metrics," said Sophia Hyder Hock, chief diversity officer at Destinations International. "This assessment will provide our destination members with the ability to have a baseline understanding about EDI initiatives as it relates to their workplace, policies and operations, vendors, community, and accessibility plans. We are grateful for the partnership with the National Coalition of Black Meeting Professionals (NCBMP) which sparked the idea to create this groundbreaking tool for our industry."
For more information go to Destination International's sign-up page.