Think you know everything about hosting meetings at all-inclusive resorts? A lot has changed for the better. At today's package price resorts, the quality of the experience is higher and the logistics couldn't be easier. Gone are the massive dining rooms with a sea of buffets. Restaurant-quality experiences in formal and casual settings offer something for everyone.
"Recreation and relaxation are all housed in one convenient, stunning location, so attendees don't have to worry about anything outside of that," explained Colette Baruth on the value of all-inclusives, during a recent Smart Chat Live! webinar, "Inside Secrets for Planning Events At An All-Inclusive Resort."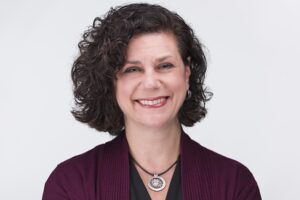 Colette Baruth is vice president and commercial director of all-inclusives for Hilton Hotels & Resorts and has witnessed the evolution of this popular incentive product as it expanded to serve the needs of meetings and events of all types. She shared tips for making the most of an all-inclusive resort.  
Watch the entire webinar here.
For the better part of two years, most companies have adopted virtual or hybrid models which make networking, onboarding and simply connecting with coworkers more difficult. All-inclusive properties provide the opportunity "to bring all of those employees together into one destination, so that there is guaranteed face-to-face time," said Baruth. Since attendees generally do not leave the resort for the duration of their stay, there are natural and fluid networking and social opportunities that overall will create a positive impact on the company. 
The experience is also frictionless for attendees. The simplicity of one price tag for food, standard alcohol and most amenities makes it easy for attendees who "feel like running to just grab a drink or grab a snack…because it's already included in the room rate," emphasized Baruth. 
Enjoyment, Flexibility and Security 
All-inclusives are often located in Mexico and the Caribbean due to the warm climates and marvelous views. But in case of a bad weather day, there are indoor and outdoor options with some properties offering up to 50,000 sq. ft. of adaptable meeting space. 
"For many attendees, today, it's very common to combine business with leisure," said Baruth. With spas, full fitness centers, pools and more, there is unlimited relaxation available. Attendees who want to stick around for a few days before or after can even bring family members who can enjoy benefits like kids' and teens' clubs and the tranquility that comes with not having to agonize over a budget. 
All-inclusives incorporate full security with only accredited customers and personnel being able to access and enter the resort. Guests are generally identified by last name and room number and are given a wristband to be identified as a guest of the resort. Many also have 24-hour on-site medical services and doctors available if issues arise. As the world is constantly changing COVID protocols, Baruth encourages people to check specific resort websites to see what the guidelines are for that particular country or region. 
Many all-inclusives are staffed with event technology experts who know the area and can help effectively plan and execute audio-visual for events. "You have tremendous access to flexible, resourceful, adaptable team members who have produced all types of events," shares Baruth. 
Something for Everyone
 "There are a tremendous amount of unique settings out there, and there's a host of opportunities to be able to delight attendees with an immersive event that caters to all five senses," elaborates Baruth on how all-inclusives focus on ensuring everyone finds the experience meaningful and special. By satisfying people's taste buds to charming attendees with an incredible view of the ocean and the sounds of the waves, the all-inclusive environment celebrates relaxation while promoting professional productivity and socialization.