Today's business traveler is looking to get the most out of every trip. Company excursions, teambuilding activities and luxurious incentives have all built on the growing trend of bleisure travel. Meeting planners that are bringing their groups to Europe—especially for PCMA's Convening EMEA conference in Vienna this September—have a new set of exclusive group cruise experiences to consider in Greece-based Celestyal Cruises' "Authentic Encounters."
Meeting Group Broker Amy Robb of Meetings Made Easy recommends cruises as incentive trips for high achievers. The flexibility of activities onboard and at each destination makes it easy to ensure that "everyone is happy." Why Greece, though? Despite the massive impact of Covid on the European meetings and events industry, Allied Market Research calculates that the market will reach $123.9 billion by 2030. Events in Europe aren't going away, and neither are incentives and company trips.
Learn More: Smart Chat Live: 2022 Incentive Trends Explained
The Authentic Encounters program includes 25 new excursions that expand on the Greek cruise line's existing destinations across the Aegean and Mediterranean Seas. They focus on local culture, nature exploration and art lessons. Each has a maximum capacity of anywhere from ten to 25 guests, keeping each experience intimate and special. Prices range from $85 per person for a buggy ride through Kusadasi to $206 per person for a home cooking lesson in Mykonos.
Four different cruises feature these new excursions. Three- or four-day trips like Iconic Aegean make fewer stops, while week-long trips like Eclectic Aegean will run planners a much higher cost. If food tours, nature trips and art lessons are up your group's alley, here are some highlights from each cruise to give your group the best experience possible.
Iconic Aegean
This short cruise is best for groups that want a smaller sampling of Greece's islands. In addition to large activities, there are six Authentic Encounters offered.
On the island of Rhodes, "A Kayak Adventure Discovering Pirate Coves" takes four to 16 guests on a trip around the island's various natural caves, rock formations and beaches. Guests have the opportunity to swim and snorkel in clear blue waters. A guide will lead the way with information on island history, formations and marine life.
Ten to 20 guests can learn about the history of Kusadasi in "Ancient Civilizations with an Expert Archaeologist." The city of Ephesus has been under the control of the Hellenes, the Romans and the Ottomans, creating a diverse patchwork of ancient buildings. The guide will bring groups to the ruins of the Temple of Artemis, one of the Seven Wonders; a Roman gymnasium complex; the Temple of Hadrian where a deified Roman emperor was worshiped; the Houses of Koressus, or Terrace Houses, where Ephesus' aristocracy lived; the Celsus Library, once home to more than 12,000 scrolls; and the Greek Theater, where Saint Paul gave a speech to convert worshippers of Artemis.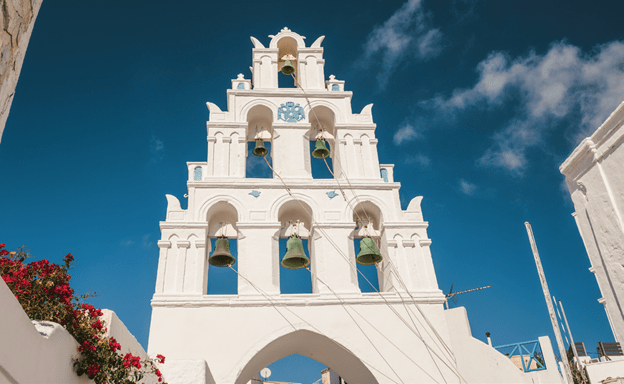 The island of Santorini is famous for its white washed houses and rolling hills. With "A Taste of Wine and Tradition," guests can explore another facet of the destination. The tour takes ten to 15 adults on a walking tour through Pyrgos, the highest village on Santorini. Guests will pass by the iconic Cycladic architecture, the remains of a Venetian fortress and an 18th century monastery. There are stops at two different wineries. Venetsanos Winery is the oldest on the island and gives guests tastings of local vintages. Anhydrous Winery has a wide range of varietals that take advantage of the island's unique viticulture, producing crisp whites and sweet wines.
Idyllic Aegean
This week-long cruise takes guests on a circuit of Greece's biggest tourist destinations. Its length may be better suited to executive groups rather than a standard team-building trip. However you choose to travel, the 17 additional exclusive excursions will give you plenty to choose from.
Read More: Live? Virtual? Hybrid? There's Only One Wrong Choice for Team Building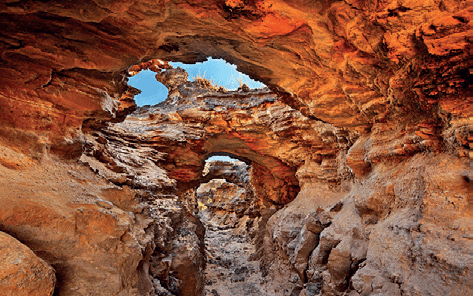 Idyllic Aegean is the only cruise with Celestyal that stops at Milos. Of the four Authentic Encounters available, "A Geological Wonder 4×4 Adventure" gives guests the most thorough view of the island's unique geology. Three to 12 guests ride on 4x4s to explore the volcanic island and its mining history. The tour starts at the Milos Mining Museum then moves to the Obsidian Collection of Zafeiris Vaos, where early Aegean tools are on display. The group moves through the Miloterranean Geo Walks, a series of seven paths; abandoned salt fields; the thermal waters of Kanava; the crater of Fyriplaka; and Aggeria, a bentonite mine.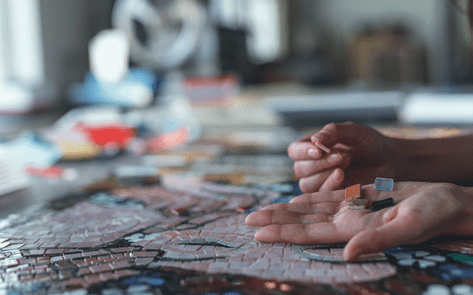 Mykonos is another Idyllic Aegean exclusive. Artsy groups can experience "The Beautiful Art of Mosaic Making," one of the earliest art forms still being practiced today. Guests can learn about the ancient and contemporary history of mosaics on the island, then learn the craft themselves from a local artisan. They can take their creations home with them after the lesson.
For a more relaxed tour, "Heraklion Food on Foot" takes guests to nine different restaurants to sample a wide variety of Cretan cuisine. Nine to 15 guests can Cretan herbal tea with thyme-infused honey, a variety of cheeses, olives, Greek custard pie, street food and Greek aperitifs. Many local restaurants still follow the original Mediterranean diet—It focuses on lean meat from poultry and fish, whole grains, legumes, olive oil and seasonal produce.
Eclectic Aegean
This cruise spends its seven days focusing on destinations on the European mainland with a stop in Santorini. Several of its destinations are exclusive to Eclectic Aegean, something to consider when deciding on the excursions your group would enjoy.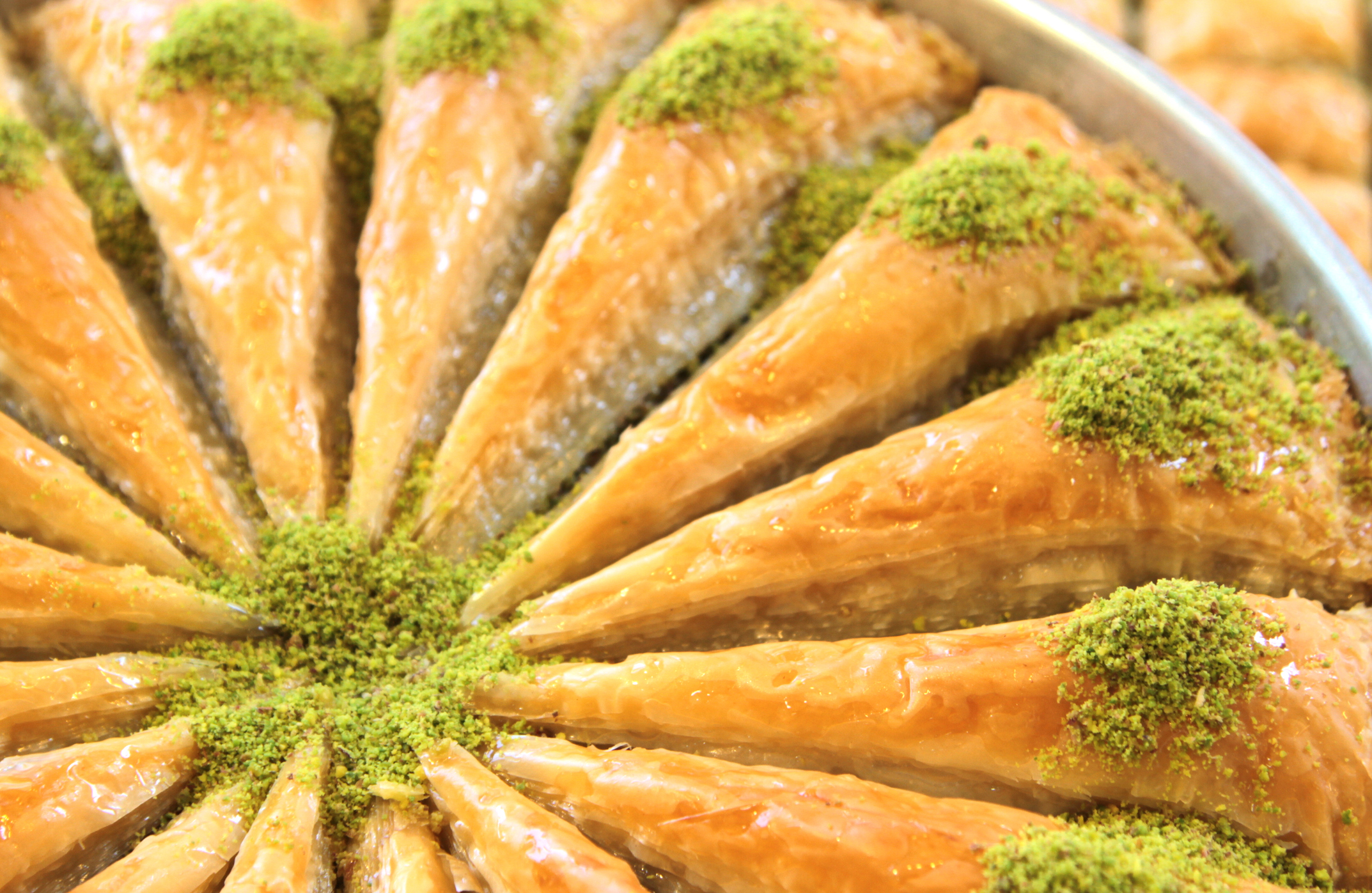 Groups can satisfy their sweet tooth with "Turkish Baklava Making" in Istanbul. A group of ten to 15 explore a family bakery and five-story factory that has been making baklava since 1949. Master baklavaci of Istanbul, Nadir Gullu, leads the group in a demonstration and lesson on how to cook the rich dessert from phyllo dough, butter and pistachio filling. Afterwards, each guest will receive a sample of different pastries the bakery makes.
In Thessaloniki, ten to 15 guests can explore the "Rich History of a Famous Greek Winery" just outside of the city. A wine guide takes the group through production from harvest to aging at Ktima Gerovassiliou, one of the most reputed wine companies in Greece with more than 40 years of experience. The tour stops at the 71 hectare (175 acre) vineyard, fermenting tanks, bottling, aging and a wine museum. Guests can choose labels to taste or follow a curated tasting program. The winery grows international varieties such as Chardonnay, Viognier and Sauvignon, and local varieties such as Malagausia, Assyrtiko, Limnio and Mavroudi.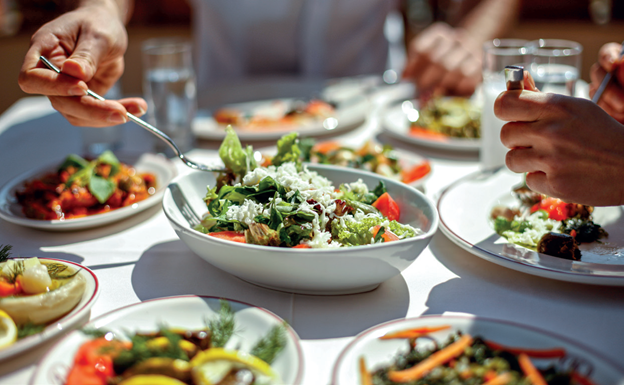 The city of Volos has three Authentic Encounters, each involving food. The most hands-on is "The Secrets of Pelion Cuisine," where guests learn about Greek home cooking and hospitality at a homestead and garden. An instructor teaches the group how to grow their own backyard produce before beginning the cooking demonstration. On the menu is hot mountain tea or homemade sour cherry juice; meatballs in tomato sauce with local pasta; batzina, a zucchini pie from Thessaly; aromatic Greek yogurt dip; and tzatziki with herbs and seasonal salad.
Three Continents
The week-long cruise makes fewer stops than its counterparts, leaving guests with more time to relax on the ship. Destinations span from Europe to Asia to Africa, supplemented with four Authentic Encounters.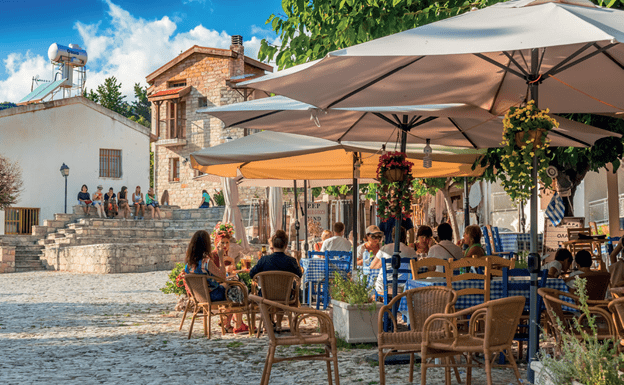 Limassol offers 15 to 20 guests a trip to an old winemaking village in "Limassol Omodos—Oenou Yi Winery." The Troodos mountain range of Cyprus creates a unique terroir that allows Ktima Vassiliades Oenou Yi Winery to cultivate a range of local wines. After spending some time in Omodos, guests can try varieties such as Zivania and Commandaria.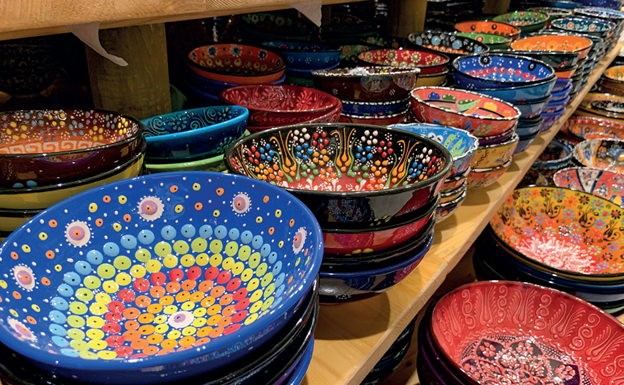 On the island of Rhodes, guests can learn another ancient Greek art with "Making Pottery Fit for the Gods." Ten to 16 guests learn about the history of pottery in Greek culture—especially on Rhodes—and how it has evolved over thousands of years. At the Bonis Ceramic Factory, guests are taught techniques from local craftsmen. They're rewarded for their hard work with Greek aperitifs and drinks.
In the ancient city of Athens, nine to 15 guests can explore local architecture and cuisine with "Athens Food on Foot." A guide takes the group through the most famous monuments, such as the Parthenon on the Acropolis; the Tomb of the Unknown Soldier; a Russian Orthodox Church; Panathinaiko Stadium, the site of the first modern Olympics; and a Roman temple of Zeus. Food stops are made at a traditional coffee shop, the central spice market, a bakery and the oldest distillery in Athens.
Whether your group is taking a trip after a conference or indulging in an incentive excursion, Celestyal Cruise's Authentic Encounters can bring your group close to local culture across the Mediterranean Sea.