The process of picking the perfect event venue is a time-consuming one. It can take hours of driving and flying that many planners can't spare. RendezVerse, a new Metaverse-based company, revealed its plan to dramatically reduce time and resources spent on-site inspections.
In collaboration with some of the most well-known hotels around the world—namely InterContinental Paris le Grand, Atlantis Palm Dubai and Madrid Marriott Auditorium—RendezVerse has created "digital twins" of event spaces that can be customized through their RV360 app. Announced in May at Europe's m&i Event, these virtual environments are explorable and interactable by hotel owners, event planners and clients.
A Virtual Mission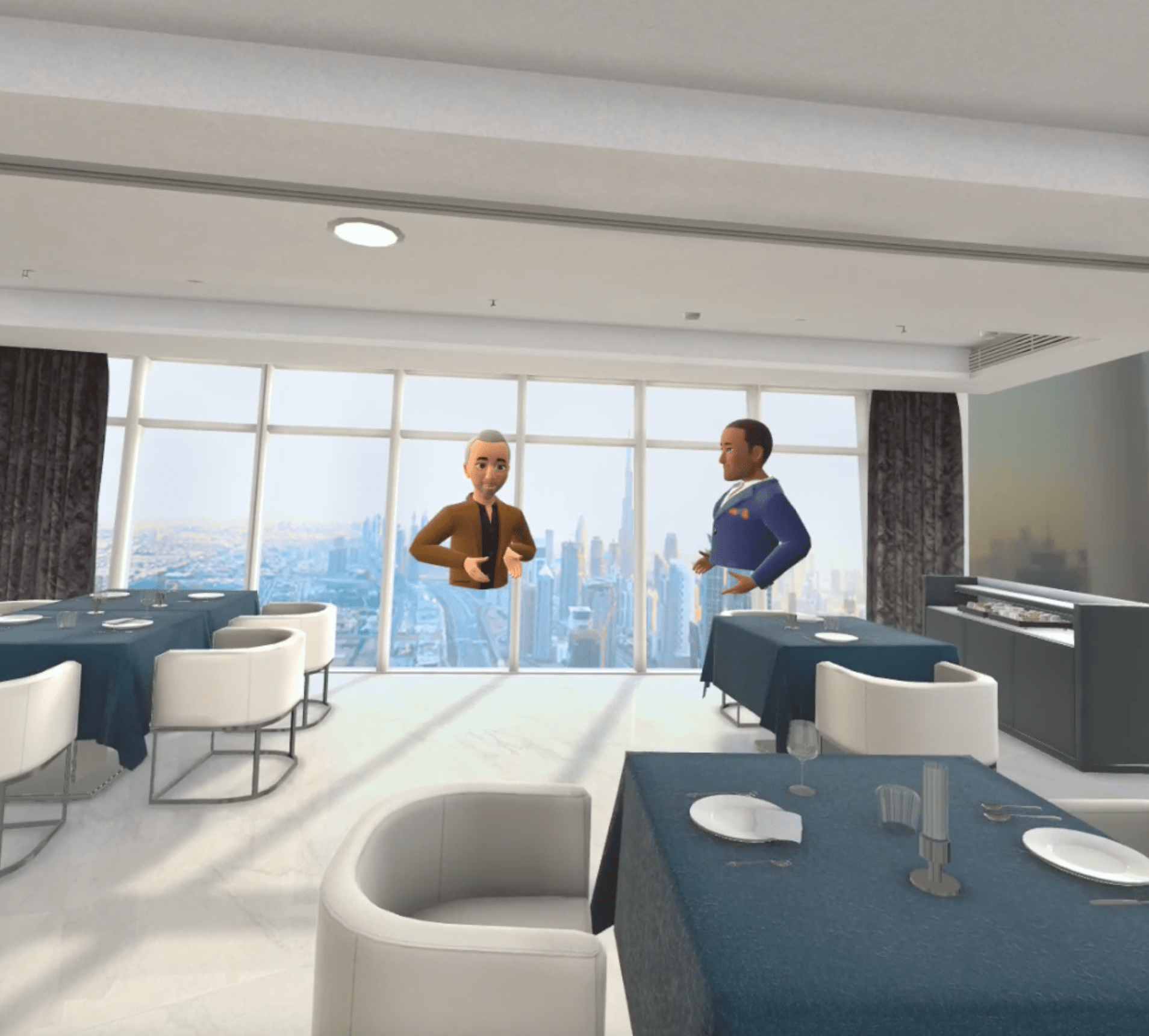 RendezVerse's method of creating virtual models of existing venues diverges from other digital meeting ventures. Companies like AllSeated craft fully customizable original environments to host events (much like they did for Smart Meetings' 20th Anniversary Celebration). These range from realistic to fantastical and can display content within the environment to show attendees.
RendezVerse was started with the intention of following this path. Mark Brown, chief marketing officer for RendezVerse, says the team wanted to build a massive digital arena to serve as a convention center with a series of exotic private rooms.
The idea came from the sales opportunities that could come from these private rooms. RendezVerse's parent company, Worldwide Events, already offers potential venues to their meeting planner clients. Unifying the Metaverse with site inspections has produced a result that is faster, more economical and more environmentally friendly.
Brown said the company's main goal is to reduce the number of physical site inspections every year. Rather than flying across the country to evaluate a hotel, planners can simply put on a headset and slowly eliminate sites from their shortlists. By the end of 2023, the company wants to have 1,000 hotels modeled for clients.
Accessible Technology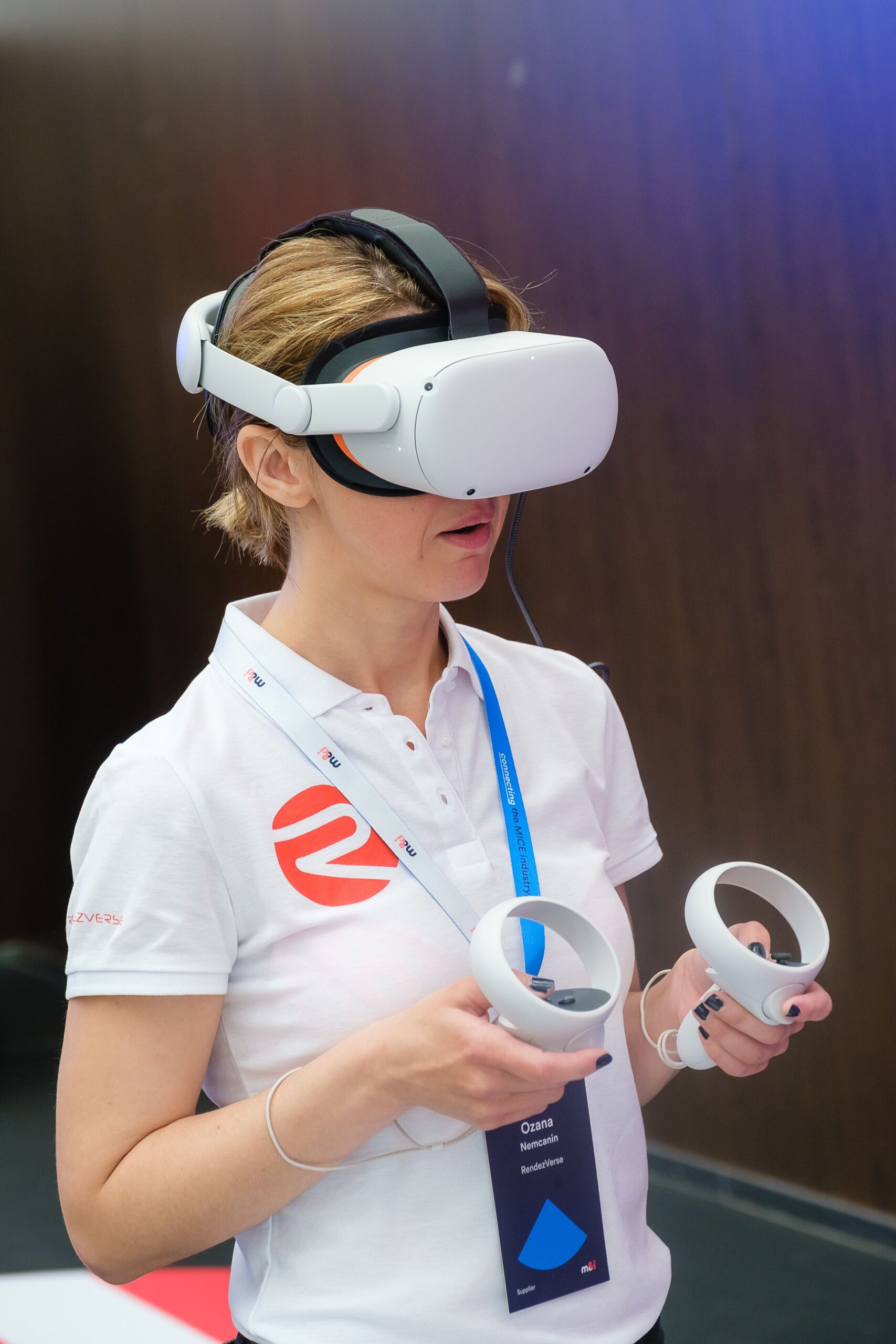 Immersion is important to RendezVerse. They want virtual meetings to progress beyond a "flatscreen experience" and move to headsets. Their app, called RV360, can be accessed on a standard Meta Quest VR headset or on a smartphone. Phones with the app can be used with cardboard enclosures that allow users to convert their phones into VR headsets. The app has light hardware requirements, giving potential buyers easy access to the Metaverse.
When using a headset, users feel as if they're in the same room as people from around the world. Hand and eye movements make conversations more personal, while the ability to move around in space makes networking more realistic. Being able to interact with an environment and the people in it can make all the difference.
The company will offer an online marketplace, RVDiscover, for venues to list their properties that will be available when RendezVerse fully launches this fall. RVDiscover is set to work as an easy way for clients to search and survey potential event venues. Properties will upload their own 360 photography to the market so clients can quickly get a read on how well the space would work for their event.
Hybrid Opportunities
While a hotel's digital duplicate may primarily be intended for use in site inspections, the interactive environment has additional uses as well. With the changing landscape of meetings, people are more open to attending events virtually. A hotel with a capacity of 1,000 people in its event space can invite additional attendees to their Metaverse counterpart.
RendezVerse lets planners customize their environments to suit the needs of every event. Multimedia content, games and announcements can be delivered throughout the space, creating opportunities for more hybrid events.
"Once hotels enter the Metaverse, they're not going to look back."

Peter Gould, RendezVerse CEO
The company also wants to give meeting hosts more control over private virtual conversations. Using a blockchain—a digital ledger that has massive encryption capabilities—RendezVerse will allow hosts to generate a unique key for each meeting, letting them control who attends and what happens to the audio, video and transcript after the meeting has ended.
New Incentives
Traditionally, companies that work with meeting planners would offer incentives to prospective clients to draw them into a site inspection. Business class flights, elaborate hotel rooms and fancy dinners are all standard fare that Worldwide Events uses. But how does a company give incentives to a client who is only attending virtually?
RendezVerse plans to resolve this problem with their own cryptocurrency, $NGAGE. These tokens will be given out to those who work with the company, which can then be exchanged for loyalty points with participating airlines and hotels or cashed out in the token's marketplace. Much like other cryptocurrencies, the tokens can appreciate or depreciate in value based on how many are in circulation and RendezVerse's assets. The fluctuating rewards can give recipients the opportunity to hold onto their tokens in hopes that they will be worth more later on.
RendezVerse hopes to greatly reduce the carbon footprint of every company using their services this fall.