"We're changing the front door to Memphis," was what Kevin Kane, CEO of Memphis Tourism, said before switching on the lights to a renewed Renasant Convention Center. It was during a lighting ceremony in celebration of the $200 million renovation of the Tennessee city's riverfront convention center.
After much feedback from planners, Kane and Dean Dennis, CEO of Renasant Convention Center, decided it was time to make some major changes. That translated into an additional 60,000 sq. ft. of space, including an exterior concourse leading to more space just across the street, prefunction space and digital wayfinding that makes it easier for visitors to navigate the convention center.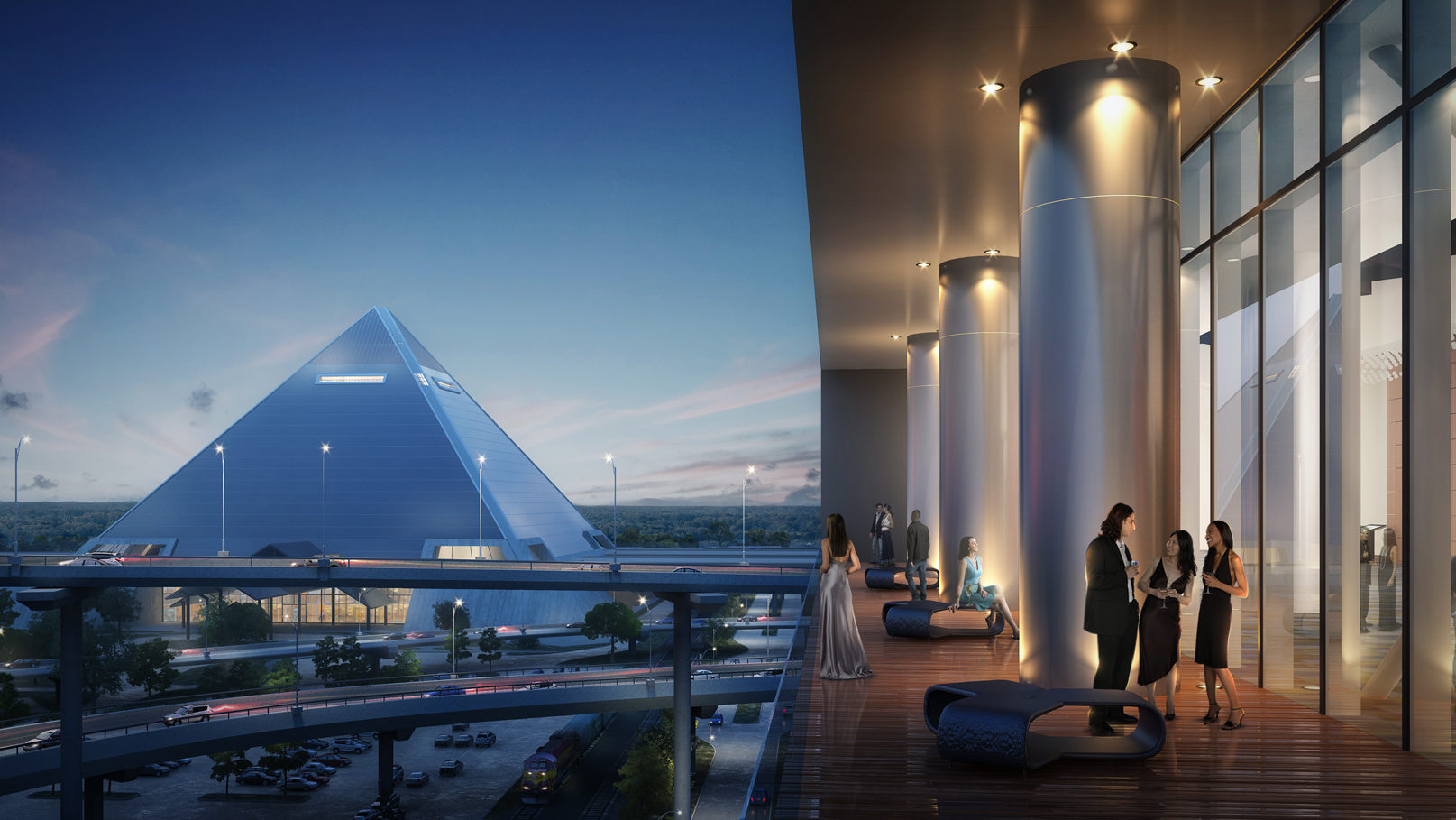 The center is also now flooded with sunlight, thanks to floor-to-ceiling windows that give views to the mighty Mississippi.
Four more loading docks make it easier for planners to load in and out. Other new features include a 118,000-square-foot exhibit hall, 46 breakout rooms and a 28,000-square-foot ballroom. And while convention centers around the country continue to enhance their audiovisual capabilities, Renasant CC took it a step further by adding them to their parking structures, providing ambient sounds throughout.
"So much more than a renovation, the transformation of our city's meetings facility will aid us in sustaining and growing the tourism and hospitality industry's impressive annual economic impact," Kane says.
Renasant's makeover is scheduled for completion by year's end, with a grand opening in early 2021.
Renasant's Next Door Neighbors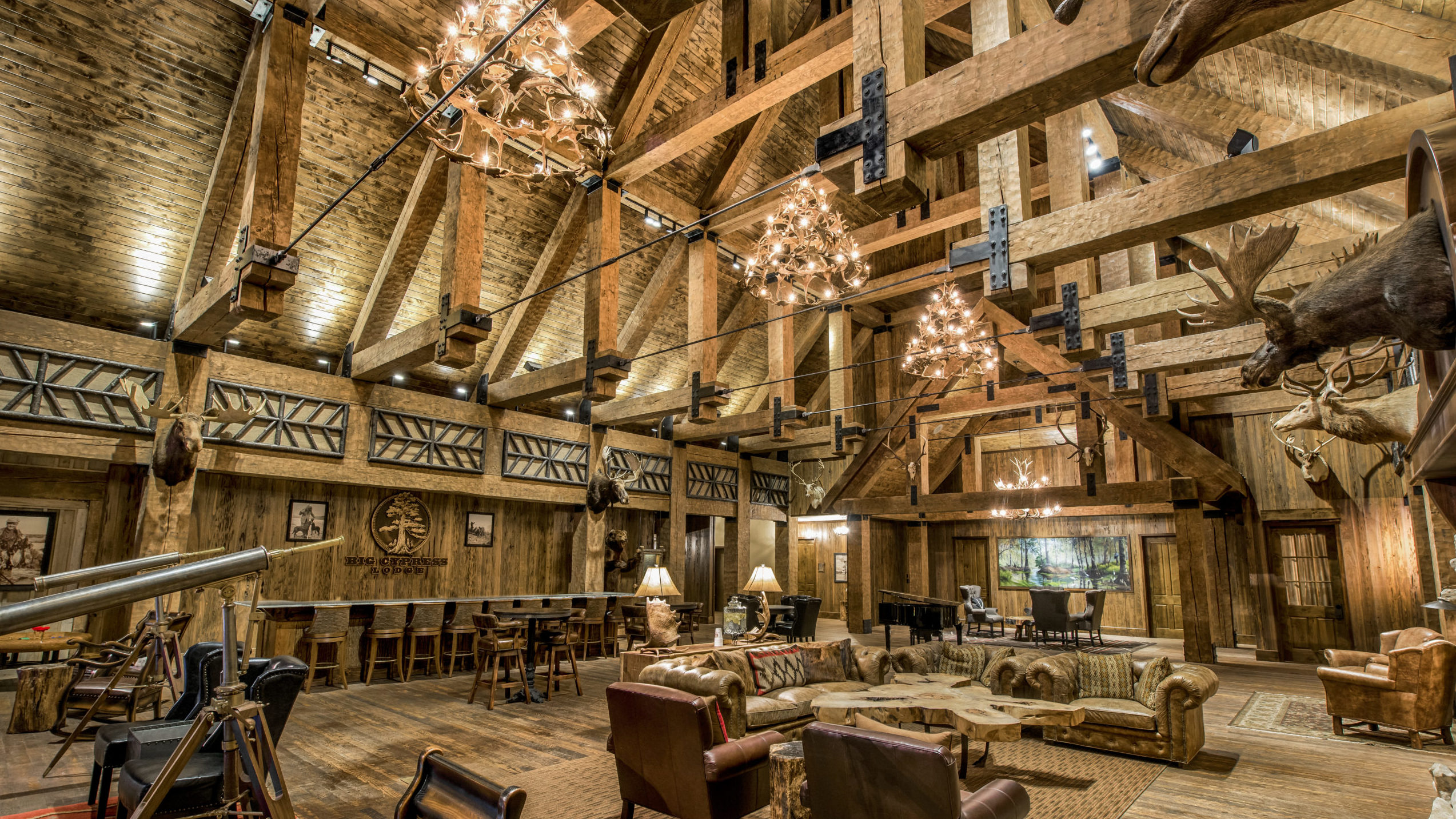 And it isn't just the convention center going through major changes—it's the entire neighborhood. For a while now, Memphis has been on a revamp tear that includes new hotels and renovations to many of its attractions.
Arrive Memphis is one of those new hotels. The fifth of its brand and the first in Tennessee, this 62-room, luxury boutique hotel near National Civil Rights Museum is the place to go if your group wants an intimate local vibe. The property features a conference room that can accommodate up to 20 people and a private poker room—inspired by Elvis' billiards room at Graceland.
More: National Civil Rights Museum's Faith Morris: It's Past Time for Meeting Planners to Diversify
Big Cypress Lodge is the brainchild of Johnny Morris, founder and CEO of Bass Pro Shops, and Bill Dance, Tennessee-born angler and TV show host. Encased in Bass Pro Shops at the Pyramid, the 103-room property is a mixture of luxury and outdoor living.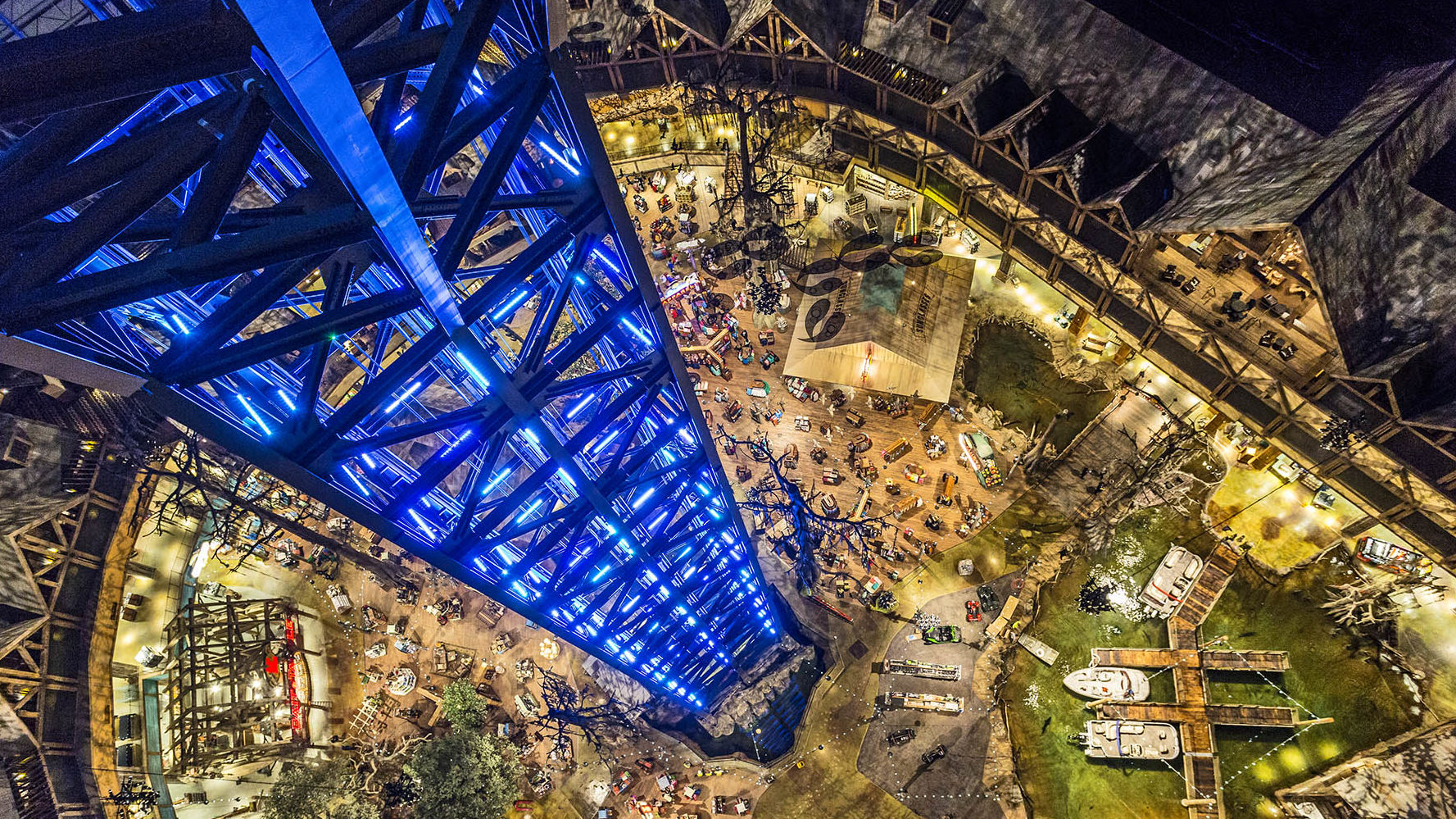 Big Cypress is home to the tallest freestanding elevator, leading to a bar and restaurant at the top of the pyramid, which can be bought out for private events. The Mississippi Terrace, which was the venue for Renasant's lighting ceremony, is a beautiful outdoor space that connects with the Waterfowl and Ducks Unlimited Galleries, for a combined 9,800 sq. ft. In all, the property features more than 14,000 sq. ft. of space to host your event.
The Central Station Hotel, a Curio Collection by Hilton, was built on the site of a former train station, a building that has been a landmark in the city for more than 100 years. While operating as a hotel it has remained an active train station, servicing Amtrak's New Orleans route and the Memphis Area Transit Authority. The 6,576-square-foot grand hall once served as the train station's waiting room but is now a meeting place with 33-foot ceilings and huge windows, allowing for plenty of natural light.
Music, BBQ and Lively Streets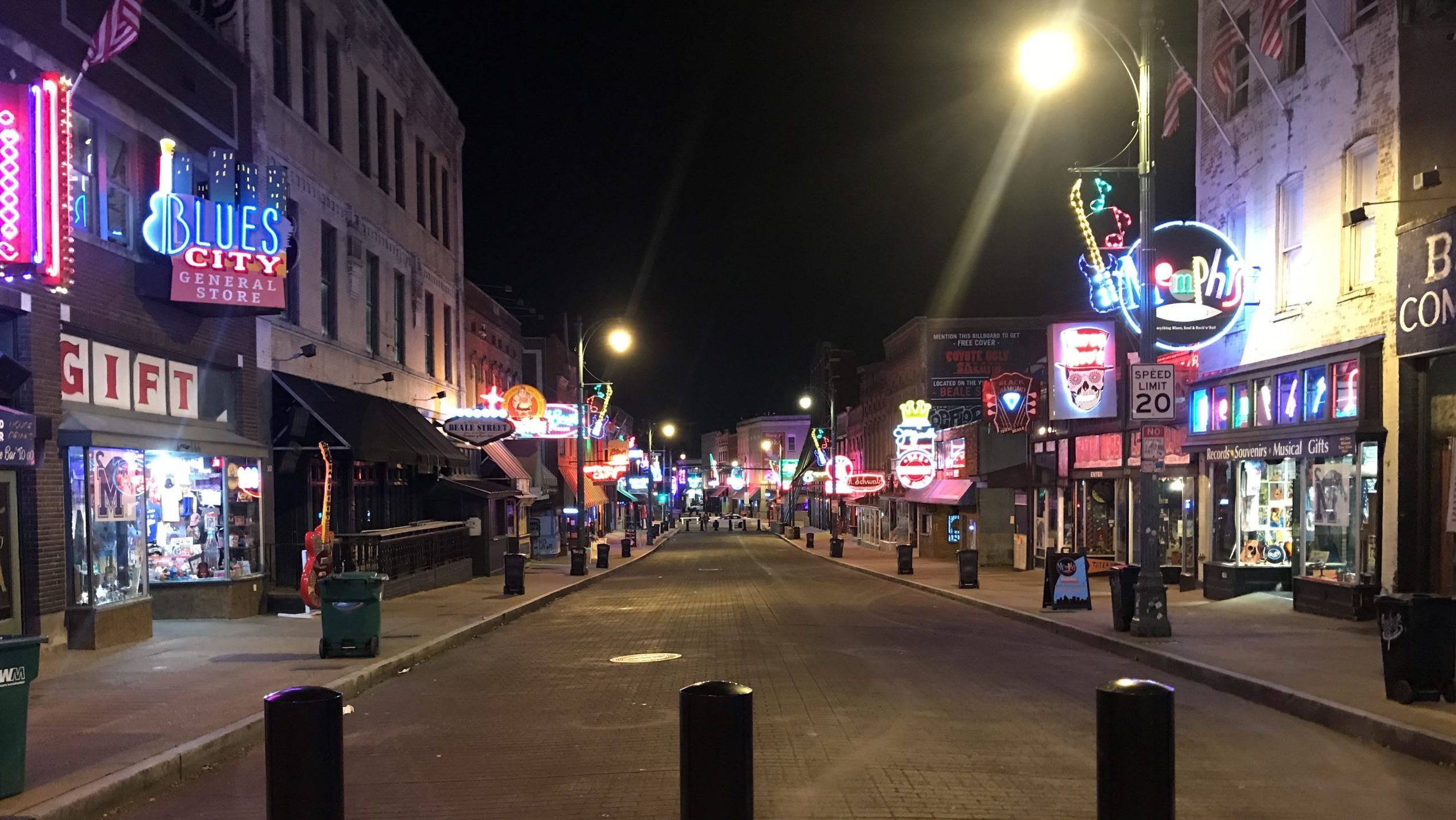 There's a long-standing battle among Southern states about the answer to one question: Who has the best barbecue? While I'm not a southerner and therefore have no stake in the matter, I can say that Memphis' options are up there with the best of them. Central BBQ is a Memphis staple, and is a perfect introduction to someone visiting Memphis for the first time.
More: Mighty Memphis: Rock & Soul Brings People Together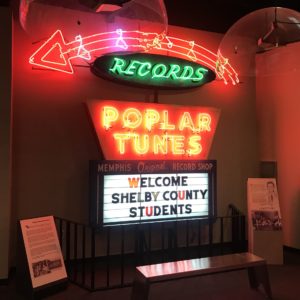 Central BBQ serves 'cue in all its forms: pulled, smoked, with nachos and in sandwiches. The authentically Memphis vibe of the place is great for hosting a midday luncheon with the group, with four meeting rooms that can seat 60 to 110.
Stax Records is a hotbed of Memphis' musical history, having been a home away from home to Aretha Franklin, Isaac Hayes and Otis Redding. Your group can tour the record store, as well as dine and network within the property's 17,000 sq. ft. of meeting space. Stax sits right across from Soulsville Charter School and Stax Music Academy, where thousands of local youths, from 6th grade to high school seniors, can hone their musical ability and prepare for college.
Beale Street is known as one of the world's most musically significant streets and sees hundreds of thousands of international visitors annually. Although this year will look a little different, the street is still well worth a visit. And now there is a Beale Street app that provides live music updates, restaurant, bar and shop information, and gives an interactive historic tour of the street.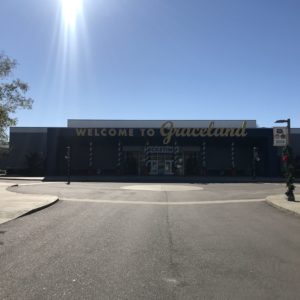 Right at the corner of Beale and B.B. King Avenue is Memphis' Rock 'n' Roll Museum. There are several configurations the museum can lay out for your group, including a gallery-seated dinner for up to 60, multigallery seated dinners for up to 150 and receptions for up to 200.
And you can't visit Memphis without visiting the home of The King: Graceland. In 2017, Elvis' estate underwent a vast renovation, and now it encompasses several museums, a performance stage (which hosted this year's Miss Teen USA) and the 450-room Guest House just around the corner. In addition to the Graceland Museum tour, there's 240,000 sq. ft. of indoor/outdoor space for events, including the 40,000-square-foot Graceland Exhibition Center and Jungle Room Bar, available for that private post-meeting powwow.