How would you like to take your corporate group on a journey experienced by names such as Neil Armstrong, Buzz Aldrin, William Shatner, and some of the world's richest, Jeff Bezos and Richard Branson?
We're talking space travel—and soon, meeting professionals will be able to join the fun.
With the arms race toward space travel and tourism by companies such as Elon Musk's SpaceX, Branson's Virgin Galactic and Bezos' Origin, the possibility of full-scale space tourism seems more likely every day.
Another space tourism company has been quietly planning space flights to launch in 2024. It's called World View, and it's looking to achieve more than simply taking people to space; the company's goal is to change people's perspective and view of life on Earth.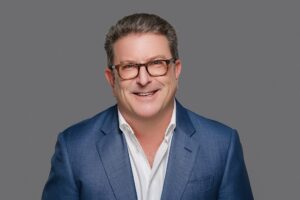 Smart Meetings spoke to Dale Hipsh, the company's new president of tourism and exploration, about his thoughts regarding the present and future of space travel. Hipsh has taken on plenty of roles in his 35 years in hospitality, recently working with Hard Rock International as senior vice president of hotels.
Space, Hipsh says, is the natural next step.
Views from Below and Above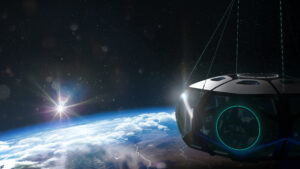 There's a phenomenon astronauts talk about: they say when you leave Earth and see it from high above, hundreds of thousands of feet away, you experience what's called the "overview effect."
"This cognitive shift only occurs when one is able to view the planet from miles above the Earth," Hipsh says. "It provides an opportunity for reflection on our connectedness to each other and new appreciation for our planet."
In keeping with fostering this appreciation, World View's explorations will begin on the ground, in a five-day traverse around seven of Earth's most distinguished locations, such as the Grand Canyon in Arizona, the Northern Lights in Norway and the Great Wall of China.
Groups will then take a 6-12-hour flight to view those same sites from above. "The juxtaposition can inspire totally new perspectives of our planet—recognizing the interconnectedness of our communities and the fragility of our ecosystems—only available when you're at the edge of space," Hipsh says.
After the first flight, built to hold eight passengers and two crew members, takes off from the Grand Canyon, Hipsh says the company plans to allow multiple flights per day from the spaceports.
According to Hipsh, space tourism isn't only about exploring the cosmos but bringing everything back down to the ground floor, impacting how we do things on Earth. "Space tourism has the capacity to affect real change in how we view and treat our planet," he says.
"World View pairs the space tourism aspect of the company with its stratospheric exploration and remote sensing division," he adds. "We continue to seek ways to collect and share data for improved decision-making about communications, transportation and other critical infrastructure—things that impact life on Earth."
As a longtime associate of the hospitality industry, Hipsh is excited about what World View can offer meeting professionals. "As meeting planners continue to raise the bar and look for functional, impactful locations and spaces, World View offers a truly distinctive experience."
Hipsh believes the spaceport and onboard capsule experience will be a meeting space desired by planners, which he says can also make for impactful product launches and incentive trips.
Read More: Incentive Travel is Changing; Here's What You Need to Know
The Future of Space Travel
Hipsh says with the life-changing experience space flight offers, they anticipate its demand to "quickly outstrip" its supply.
"While current flights are still only accessible to a segment of the population, we anticipate that this industry, much like the airline industry, will eventually become more affordable and accessible," he says.
Not so surprisingly, space travel carries a hefty price tag. While a seat reservation is $500, the full cost is $50,000.
Although, this is dwarfed in comparison to Virgin Galactic's $450,000 seats, which opened ticket sales to the public on Feb. 16. According to Michael Colglazier, the company's CEO, Virgin plans to have its first 1,000 passengers on board at the end of this year.
Hipsh continued: "One of World View's key pillars is to make space tourism more attainable to more people. Our intention is to democratize commercial space travel, and at present we offer the most affordable option on the market. We look forward to continuing to find ways to broaden that attainability."