Meeting Means Business Coalition (MMBC) will fully integrate under U.S. Travel Association, after having close ties in meeting production over the years. This move aims to "[provide] greater value to coalition members as business travel and professional meetings and events rebuild from steep pandemic-related losses," a press release reads.
The plan to integrate was announced last week at IMEX America 2021 in Las Vegas. "Since its founding, Meetings Mean Business Coalition and U.S. Travel Association have been close partners in producing meaningful programs that highlight the value of meetings and business travel events," says Michael Massari, chief sales officer for Caesars Entertainment and co-chair for MMBC. "Taking this next step to integrate resources will further elevate our collective work as we emerge stronger than ever from the pandemic."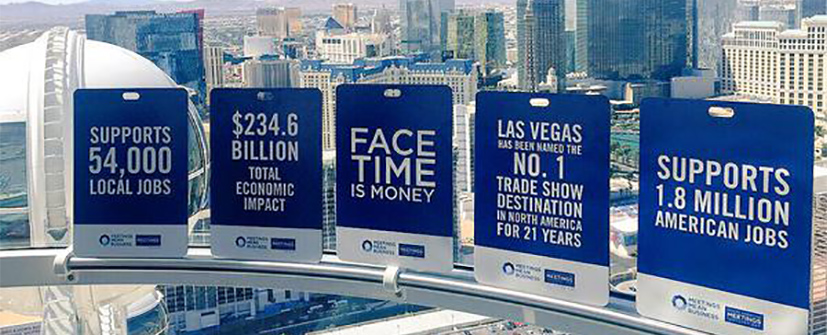 The loss recorded in business travel spending in 2020 and 2021 is estimated at upwards of $315 billion. U.S. Travel's recent forecast projects domestic travel spending to reach 76 percent of 2019 levels in 2022; international business spending is projected to reach 65 percent of 2019 levels by that same time.
As the full return to in-person meetings, domestically and internationally, remains a top priority for U.S. Travel, this move will further aid the industry's recovery. "Fully integrating Meetings Mean Business and its scope of work under the U.S. Travel Association umbrella makes great strategic sense, given the level of need and advocacy for the recovery of the meetings and business events travel segment," says Fred Dixon, president and CEO of NYC & Company and co-chair, Meetings Mean Business Coalition.
MMBC's seventh annual Global Meetings Industry Day will take place on April 7, 2022. Its location has yet to be announced.