The trail back to meeting F2F has to start somewhere. And for the 75 meeting professionals who attended Smart Meetings Mid-America Experience this week, the ideal place to get back in the saddle turned out to be the brand-new Hotel Drover in Fort Worth, Texas.
The in-person event—Smart Meetings' second in three weeks—was filled with innovative tools (color-coded buttons to signal comfort level and sanctuary seating to make distancing not awkward) to make the return safer and more comfortable for attendees and staff. It was also chock-full of cowboy-chic touches, some of the best steak in the land and team building that turned lines into dances.
Lessons learned:
1. Focus on the positive. Everyone was already giddy about putting on real clothes and talking IRL, but an all-star cast of uplifting speakers helped set the tone for looking up. Comfort speakers included Scott Friedman, who shared secrets for turning life into a celebration (spoiler alert: they require GPS, gratitude, play and surprise); Joy Earl on finding your funny; and Debra Fine on the lost (and hopefully quickly rediscovered) art of small talk.
📍 Pro-tip: At your first in-person cocktail party start with "catch me up on what you are doing now," rather than asking about a job situation that may have changed for the worse.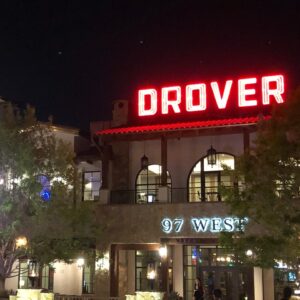 2. Work with innovative partners. By gathering top meeting professionals in one of the hottest new properties east of the Rocky Mountains (Hotel Drover), with help from a destination partner that embodies the can-do spirit of cowboy country (Visit Fort Worth), and launching a partnership with travel technology leader ITS, the heavy lifting was done before the event team's flight touched down at DSW.
After all, if you are going to ask people to travel again, why not reward them with a sense of place? That is why one-one-one meetings were held in The Barn, a light-filled, high-ceilinged space crowned by reclaimed trusses and oversized, custom chandeliers; team building was line dancing lessons in a converted sheep barn in Stockyard Station; the VIP reception was at John Wayne: An American Experience museum; and dinner was at award-winning steakhouse Lonesome Dove Bistro.
More: Site Inspection: Meetings and Entertainment in Irving, Texas
All of it was within walking distance along the cobblestones where longhorn bulls run daily.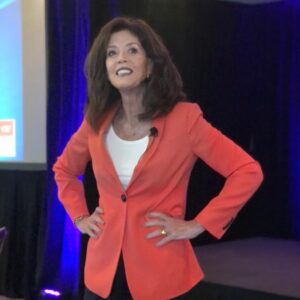 3. Let people determine their comfort levels. Virtual supplier options allowed those who couldn't travel to still participate in business meetings. And for those on site, color-coded pins offered at registration allowed attendees to signal their caution levels.