Smart Meetings loves recognizing talented hospitality professionals who will help the industry evolve as we get back to meeting, so when we heard that Destinations International had announced their 2021 30 Under 30 class from convention and visitors bureaus and tourism boards around the world, we wanted to get to know them better. We asked each of the individuals recognized, "What Covid lesson will help you succeed going forward?" We think you will agree that the responses are nothing short of inspirational. From a focus on flexibility to communication and advocacy for the local community, these go-getters grew stronger and wiser.
Thanks to Destinations International Foundation, these young professionals will have access to industry networking and education opportunities over the coming year.
In a statement announcing the names, Don Welsh, president and CEO of Destinations International, shared that "A diverse and inclusive workplace is central to our industry's ability to attract, develop, and retain the talent it needs to remain competitive, drive innovation and maintain relevance."
Following, in their own words are their stories of growing more flexible, resilient advocates for their communities who are now armed with an understanding of the importance of communication and humanity. We hope it inspires you as much as it gave us hope.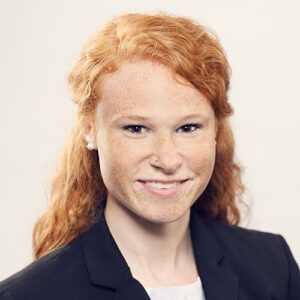 Alicia Learner, visitor information services manager, Travel Juneau: The ability to pivot and adapt to a constantly changing situation. Honing the ability to be comfortable with the unknowns while continuing to plan and move forward while knowing further changes will likely be necessary was a difficult yet critical lesson to learn.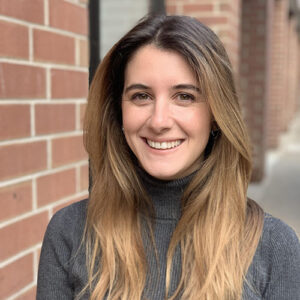 Bree Nidds, vice president of sales, Discover Lehigh Valley: Advocacy is not something that takes place once a year, or only in the midst of a pandemic. It should be a perpetual pillar in any destination management organization. I have learned that effective advocacy starts with fact-based information, a clear goal, and a measurable plan for executing a communication strategy to local residents, businesses, and government agencies.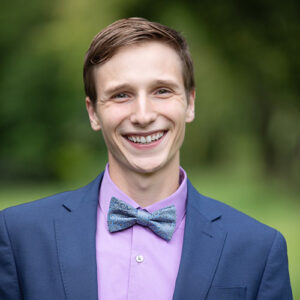 Caleb Sullivan, sales and marketing manager, Jackson County Tourism Development Authority: Developing my career during Covid taught me the importance of patience, flexibility, and resilience—three key lessons that will contribute to our future success. Plans are not always set in stone, and I need to continue to adapt to changes in the industry. I've learned the importance of keeping local stakeholder's wellbeing top of mind. As Destination Organizations, we must balance commerce with resident sentiment and find the right way to thread the needle in bringing back visitation.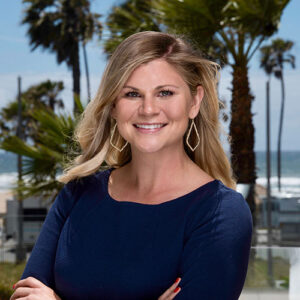 Chelsea Whitman, meeting sales manager, Visit Anaheim: Over the past year, I have learned that patience will pay off in the end and ultimately that our industry has some of the most resilient people. We are up for the challenge and do not back down easily. These attributes will certainly carry me through my career. Whenever I start to face adversity, I will always remember what we went through and use that to push forward.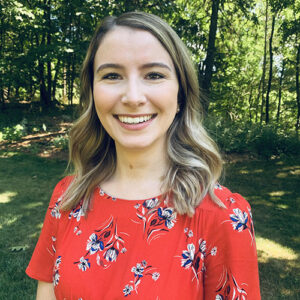 Colleen Dorney, Dutchess Tourism: Over the past year, I have learned the value of adaptability. In March of 2020, my plans for the year shifted and my priorities at work began to change with the onset of the pandemic in New York. As my organization and I adapted to this new reality, this flexibility enabled us to better support our tourism-related businesses and assist residents and visitors during the pandemic. While I will continue to plan ahead, I know that adapting to current situations and trends will help me be successful in the future.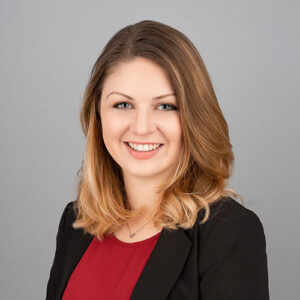 Elizabeth Shanaman, vice president of research and market analysis, Visit York County: The impacts of COVID-19 were a reminder that supporting the employees that deliver the visitor experience is crucial to the sustainable growth of a destination. The primary purpose of attracting visitors is to support the destination's community. Devoting resources to the health, safety, and prosperity of the employees delivering the visitor experience fulfills that principal directive of a DMO to support the community and contributes to a strong foundation for destination growth.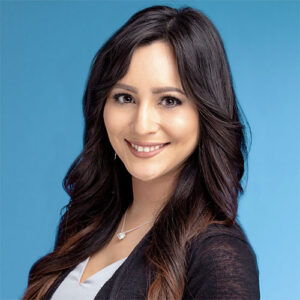 Emily Zertuche, vice president of marketing, Visit Corpus Christi: The 2020 year has proven to be the most challenging year for the travel and tourism industry. The year allowed us as an organization to start at the core of our mission, to enhance the quality of life for our community. My biggest lesson was the importance of creating a stronger alignment with my community, helping pick each other up in times of hardship, communicate the ongoing challenges to overcome to make our city a top destination, and be more successful, together, for our future.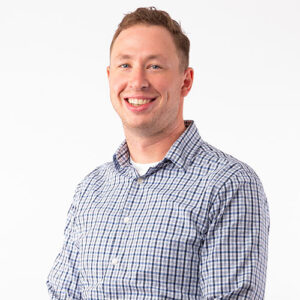 Jason Letwin, research and performance manager, Explore Edmonton: A lesson I've learned over the past year has been to accept the issues that are not within my control. Much of the year was filled with circumstances that I could not influence, be it at work, or in my personal life, and it is easy to become discouraged over this lack of control. However, having learned not to take fault but rather accept those circumstances as arbitrary events; and instead, try to focus only on what I can control has helped me find motivation, both professionally and personally.
Jeffrey Yau, senior international tourism sales manager, Philadelphia Convention & Visitors Bureau: Disruption can happen in an instant and I have to be ready to pivot and change on the spot. As part of my new strategy, I'm now mapping out multiple scenarios for strategic sales and marketing plans that are aligned with key re-opening indicators, since regulations, policies and restrictions are subject to rapid change. I've learned to remain flexible, which ultimately prepares me to be ready for tourism's big recovery.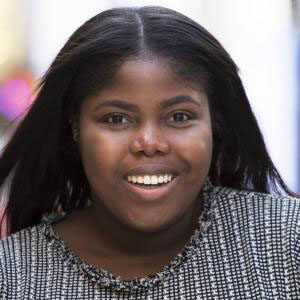 Je-Vonna Sampson, manager of borough relations and member programs, NYC & Company: The last year has been full of lessons; the most transformative forced us to abandon the neat, comfortable routines we tend to fall into. Within a few weeks of leaving the office last March, my team and I were not only seamlessly working from home, but we were also producing member programs, launching campaigns, and supporting the industry and small businesses in ways we had always hoped. In accepting the unprecedented nature of the COVID-19 landscape, we adapted, we gave ourselves permission to stray from the model and try new things. In doing so, we surpassed our expectations.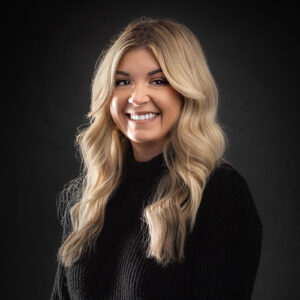 Lacee Rudd, public relations manager, Visit Panama City Beach: Over the years, Panama City Beach has been faced with several setbacks, including hurricanes, oil spills and more recently the pandemic. However, these moments have tested us as an organization, and we have come back stronger every time. A Covid-year lesson that will help me succeed going forward is the knowledge that relationships are paramount to any organization. Relationships with partners, visitors, coworkers and other professional counterparts. These relationships were critically important when sharing information, developing plans and remaining consistent with our messaging during Covid.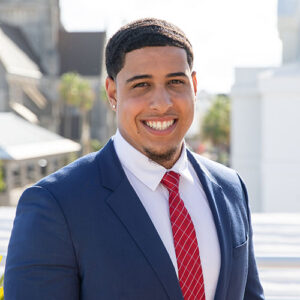 Leonard Williams, experience satisfaction coordinator, Bermuda Tourism Authority: The importance of effective and clear communication, internally and externally. Internally, we have adjusted to virtual spaces for collaboration while working remotely. More text-based communication and less face-to-face interaction provides more room for misinterpretation. Externally, in a time where so many partners and stakeholders are looking to us for answers and direction, we as industry leaders have had to communicate clearly and effectively to ensure the public has accurate information. Understanding the importance of communication will help me succeed in this new norm.
Manuel Pimentel, multimedia coordinator, Discover Puerto Rico: I have learned to be more adaptable, among other things like being resilient and patient during a crisis. By being adaptable during the pandemic, I managed to continue working from my home to be able to keep Puerto Rico top of mind for potential tourists.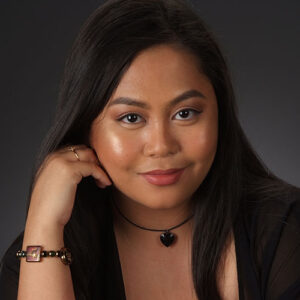 Mara Rodas, sales coordinator, Destination Toronto: During this pandemic, I've had some time to reflect. One of the most valuable lessons I've learned is that life is precious. This isn't new information, but instead serves as a reminder that we as humans are truly blessed to live and experience life, which is why we have to make every second count. We should grab every opportunity to better ourselves and help those who need help. We must have courage in our hearts to fight and live for our dreams. Now is the time to seize the day and make life worth remembering, for tomorrow is never guaranteed.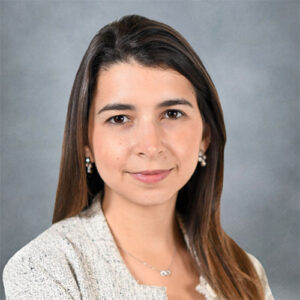 Maria Santos, manager of global marketing programs, The Brand USA: After a year of uncertainty, I can say that I've gained the tools, the mental strength and the confidence to adapt to life's unplanned circumstances, to take on new demands at work and to approach change in a flexible manner, even welcoming it. Looking back at the last year, to what seemed like a year that didn't count professionally or personally, I'm certain that it had a definite impact on how I approach life and plans. Even at a distance, I'm more than ever working close to other people and team members to find ways to achieve goals creatively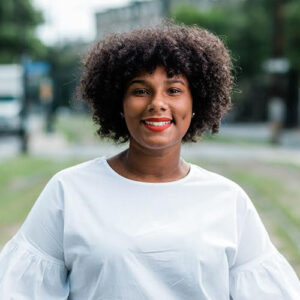 Mariah Hickman, Marketing manager, New Orleans & Co.: Adaptability. Before the pandemic, my focus was editorial and site SEO. Budgets were cut, adjustments were made, and I found myself charged with content creation for our social channels. There was a learning curve and hiccups, but a year later I've increased engagement over 200 percent using completely organic content. You have to be willing to meet challenges head on, adjust to the needs of the time, and understand your value always.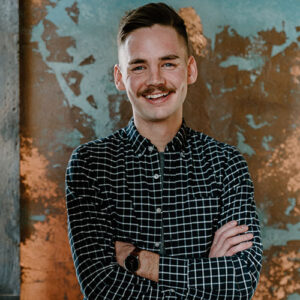 Nate Swick, communications manager, Visit Indy: Flexibility is imperative. Personal and professional growth are only possible when you adapt to new realities. We've been thrown quite a few curveballs this past year and in an ever-changing world, it all comes down to the pivot and how you react in order to come out better prepared and stronger on the other side.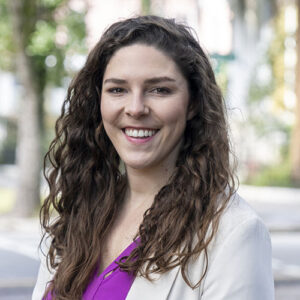 Shannon Lowery, content and social media manager, Visit Savannah: The lesson that we are more than what we do for our jobs is what will serve me most moving forward from the pandemic. Like many, I spent much of 2020 rediscovering and developing a list of passions and hobbies. I also not only allowed but encouraged myself to dream big about the things I want for myself professionally and personally. I began taking steps to make those dreams a reality and encouraged others around me to do the same. My renewed sense of inspiration and passion post-pandemic will help me be a better creative professional and leader.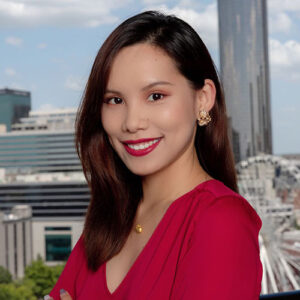 Silei Li, advertising manager, Atlanta Convention & Visitors Bureau: During the pandemic, we have gone through many changes and unknowns, which makes me realize the importance of being proactive to any future challenges. Being proactive needs continuous efforts. Though we cannot always predict exactly what a disaster or a risk will bring, it is essential for us to keep being open-minded, learning and sharing. By proactively accepting new perspectives and knowledge, strengthening our learning ability, and sharing available resources with cohorts, we can respond to challenges along our road to success promptly, effectively and collaboratively.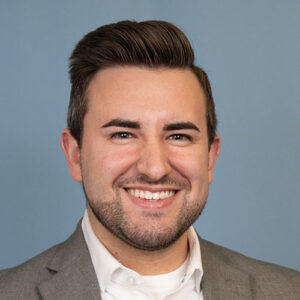 Zane Harrington, communications manager, VisitDallas: So often our industry is consumed by peak room nights, PIDs, incentive giveaways, ROIs, etc., that we sometimes forget we are actually in the people business. We have a dramatic impact on the livelihoods of thousands of workers. During Covid, sadly, we were reminded of this in an unprecedented way; we saw these faces and heard their heartbreaking stories. For me, the countless layoffs, furloughs and workforce rifts was a push like none other to work harder, smarter and more diligently, because while the metrics are important, it's the people who make what we do worthwhile.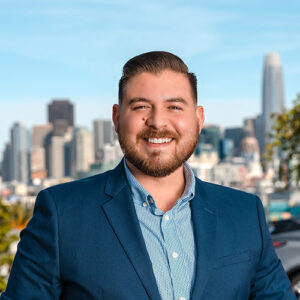 Zeke Ramsell, manager of convention sales, SF Travel: Cross-collaboration with our member hotels, venues, and other organizations has been crucial for the success of our destination during the pandemic. Our clients and members rely on us more than ever to have answers and information regarding San Francisco and the Bay Area reopening. Staying informed, being the trusty allies for our clients and partners, and continuing to build meaningful relationships will guarantee my future success.
Mary Sayewich, manager of project services, Ottowa Tourism: The past year has taught me that, no matter how well you plan, an organization's strength lays in its ability to adapt to change, big or small, and the agility of its processes. Although this past year brought an unprecedented amount of change, this lesson will encourage more resilient teams moving forward who continue to embrace change in a positive way.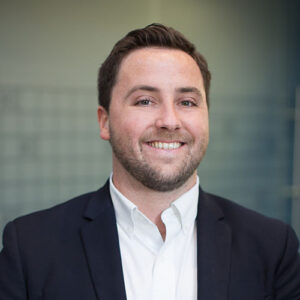 Derek Byrne, social media manager, Visit KC: For every person who lives in a city, there's a new perspective on what makes it special and noteworthy to visitors. The last year has been a valuable lesson on looking inward and hearing from those within our own community—for so much of that time, opportunities to reach beyond our immediate area simply weren't possible. When we work proactively to listen to more of the voices that know our city best, we open the door to representing our destination in fresh ways and invite new people to be invested in our organization's work.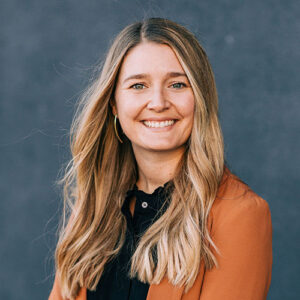 Lauren Huffer, partnership services manager, Visit Denver: The lesson that has been most impactful to me is the importance of community. Without the commitment of an entire community, change cannot be made. This can be found in the community dedication of an entire country or world that it takes to fight off a deadly pandemic, or creating awareness and buy-in in your local community to launch an upcoming campaign to bring visitors back to your city. When looking to improve a process or make a change, support from the impacted community is crucial to achieving your goal.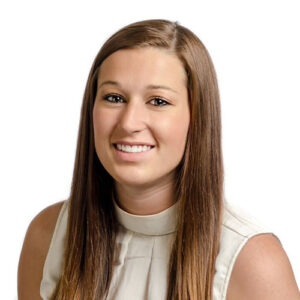 DeShawn Hewgley, visitor services manager, Nashville CVC: Every obstacle presents an opportunity. Covid-19 brought us many opportunities to overcome obstacles through innovation and teamwork. Instead of being crippled by the unknowns, I learned to face challenges head on. With an open mind, we were able to innovate how we operate and serve visitors as a team. Challenges and obstacles are inevitable, even in a post-pandemic world. Through teamwork and innovation, we can do our best to serve visitors, whatever obstacle comes our way.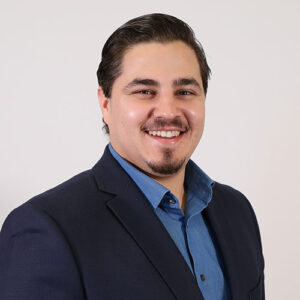 Chase Wharton, business development manager, Visit Tri-Cities: The most powerful COVID lesson for me was the reminder of our duty to be the story tellers of our communities and to constantly advocate on their behalf. Future successes of myself; our organization and our industry are dependent on us finding new ways to connect with, and share authentic stories. Doing so will be the driving force in our communities bouncing back from the damages of Covid and will act as the foundation to my future works; remembering we are here to share the true, honest accounts of our residents.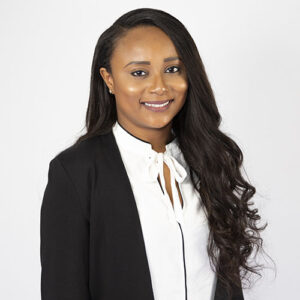 Jasmine Armstrong, hotel relations manager, Visit Philadelphia: The biggest lesson I've learned in the past year is the need for flexibility. Living in these uncertain times, we have had to quickly pivot our marketing plan to fit in this rapidly changing environment. I have also learned the importance of a balanced home and work life. Setting boundaries and prioritizing self-care are essential for being productive and efficient in all areas of our lives.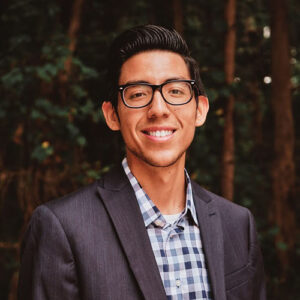 Rodrigo Carreon, visitor services and marketing coordinator, Visit Lake Norman: Being able to communicate with our local hospitality partners about how our DO has tools to set them up for success will help us moving forward. When collaboration happens during unprecedented challenges, this can create innovative ideas. We are tasked with promoting tourism to our area, but we wouldn't be able to do that without having our hospitality partners. Enhanced communication efforts geared towards them will only set up our destination for further success.
Also in the class of 2021: Imran, Ansari, vice president, Discover Long Island; Emily Deckert, sales and marketing manager, Explore Waterloo Region