The sixth anniversary of Global Meetings Industry Day on April 8 will be particularly poignant. It follows a year when the world literally experienced the painful hole left when gathering was not possible. GMID21
Meetings Mean Business Coalition, the group behind the event, launched it in 2009, in the wake of a financial and public relations crisis that threatened the viability of the meetings industry. But even after 11 years of advocacy, research and storytelling, leaders have found more still needs to be done—to explain to lawmakers the essential role meetings play in everything from business deals to medical advancement and mental health.
Getting venues and their employees included in relief bills, so they will be there when it is time to rebuild the economy, has proved to require unceasing effort.
Read the history of MMB Coalition here.
The talking points focused on the outsized impact and the devastating suffering of the 5.9 million American jobs supported by meeting activities. Those hard-working professionals delivered hundreds of billions of dollars in annual revenue.
Leisure and hospitality jobs accounted for almost 40 percent of all U.S. jobs lost during the pandemic, according to statistics from U.S. Travel Association.
The services those absent workers provide are sorely missed. A February survey for MMB Coalition by the research firm APCO Worldwide found that eight in 10 Americans who attended in-person meetings and conventions before the pandemic miss doing so—and are just as likely, if not more so, to attend them in the future. There is increasing recognition among employers, even after adapting to the digital workplace, that face-to-face interaction is necessary for building teams, networking effectively and growing the bottom line at a rate that can't be replicated by a Zoom call.
Read about industry advocacy efforts during the pandemic here.
Show Me
That is why on Thursday we will be celebrating all the ways events add value to our businesses and our lives. To that end, we asked the Smart Meetings' social media community to show us (not tell us) that "Meetings Mean Business." We would have accepted any number of responses, from coming together to elect a president to sharing research to develop a vaccine or making sales and getting business done. As usual, the community went above and beyond and responded with some classic posts.
Record Breaking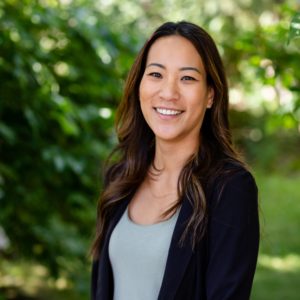 Anh Nguyen, head of community engagement with Twine and the instigator behind last year's #GMIDGoesVirtual that brought together 12,500 online attendees for an attempt to break the Guinness World Records title for largest audience for a virtual conference, pointed to how the industry rallied together during those first few months of lockdown to support each other and try new things.
She was also the force behind Global Events Collective, which has been gathering stories about Moments that Matter and will debut the documentary results on GMID 2021.
In 2020, Meeting Professionals International offered a full day of virtual education for some 10,000 event evangelists. Industry leaders shared strategies and stepped up to provide services for their communities when it was needed most.
F2F Rules
JWO Marketing pointed to Center for Exhibition Industry Research (CEIR) that showed in-person persuasiveness is 34 times more effective compared with other forms of communicating. The top motivators for trade show attendees are things difficult to deliver through a screen: learning about new products and trends in the industry, and meeting and interacting with people.
Aligned on People Power
Corporate Peaks—the destination event specialist—focused on the human element with the following quote: "Connecting and engaging with people on a personal level is unparalleled. Conversations can be forgotten but experiences will never be."
Ready and Able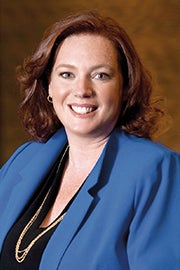 Lisa Macleod, Ontario Minister of Heritage, Sport, Tourism and Culture Industries, said "We're Ready" is the theme of her group's event, and that she is looking forward to exchanging ideas on how to innovate and create opportunities to succeed in a post-pandemic world.
"Our government acknowledges the unprecedented and devastating impacts that Covid-19 has had on Ontario's tourism sector and on the province as a whole. Our No. 1 priority remains the health and well-being of the people of Ontario—including our economic health," she said.
The city released a white paper, "Reconnecting Ontarians: Re-emerging as a Global Leader," that includes broad-based recovery proposals for the tourism sector that could pave the way for a five-year strategy to restore Ontario tourism and take it to new heights.
Hospitality Day
Eduardo Chaillo, global general manager for Latin America with Maritz Global Events and Smart Meetings Editorial Advisory Board member, highlighted the international reach of the meetings industry in his post, sharing that he would be reporting from Zacatecas, Mexico, where a Meetings Industry Museum will be inaugurated as part of Hospitality Today Live. Also on hand will be speaker Deborah Gardner, Voices in Advocacy podcast host Roger Rickard, Talley Management Group Director of Virtual Events Derrick Johnson, IMEX CEO Carina Bauer, PCMA president and CEO Sherrif Karamat, Cincinnati USA Convention & Visitors Bureau Group Vice President of Diversity Sales and Inclusion Jason Dunn, Events Industry Council CEO Amy Calvert and consultant Tamela Blalock.
Join the GMID Movement
Still looking for the best way to show your support on April 8? Meetings Mean Business acts as a clearinghouse for opportunities to engage in whatever way is most comfortable. GMID 2021 will highlight "Meet Safe" precautions while bringing the industry together "stronger and more united than ever, to demonstrate the unwavering value of our industry with leaders in business, government and the media."
Global Events Collective GMID Parking Lot Party on Clubhouse