If every meeting is an opportunity, a gathering of financial and insurance conference professionals must be a festival of opportunities. That is exactly what FICP delivered at the organization's annual conference at Austin Fairmont Hotel this week. The 265 meeting planners and 475 hospitality providers learned new ways to deliver the unexpected in unexpected places, so that attendees and bosses will say those magic words: "Do it again" (in the words of master of ceremonies and magician Jon Petz).
The unexpected included an evening reception at ACL Live (home of the television show Austin City Limits) with two live bands, three levels of discovery and lots of temporary tattoos. It also included a surprise visit from a marching band and a "taco 'bout awesome" food station.
For those not able to attend the three days at the one-year-new AccorHotels property, here are some lessons learned.
Mean It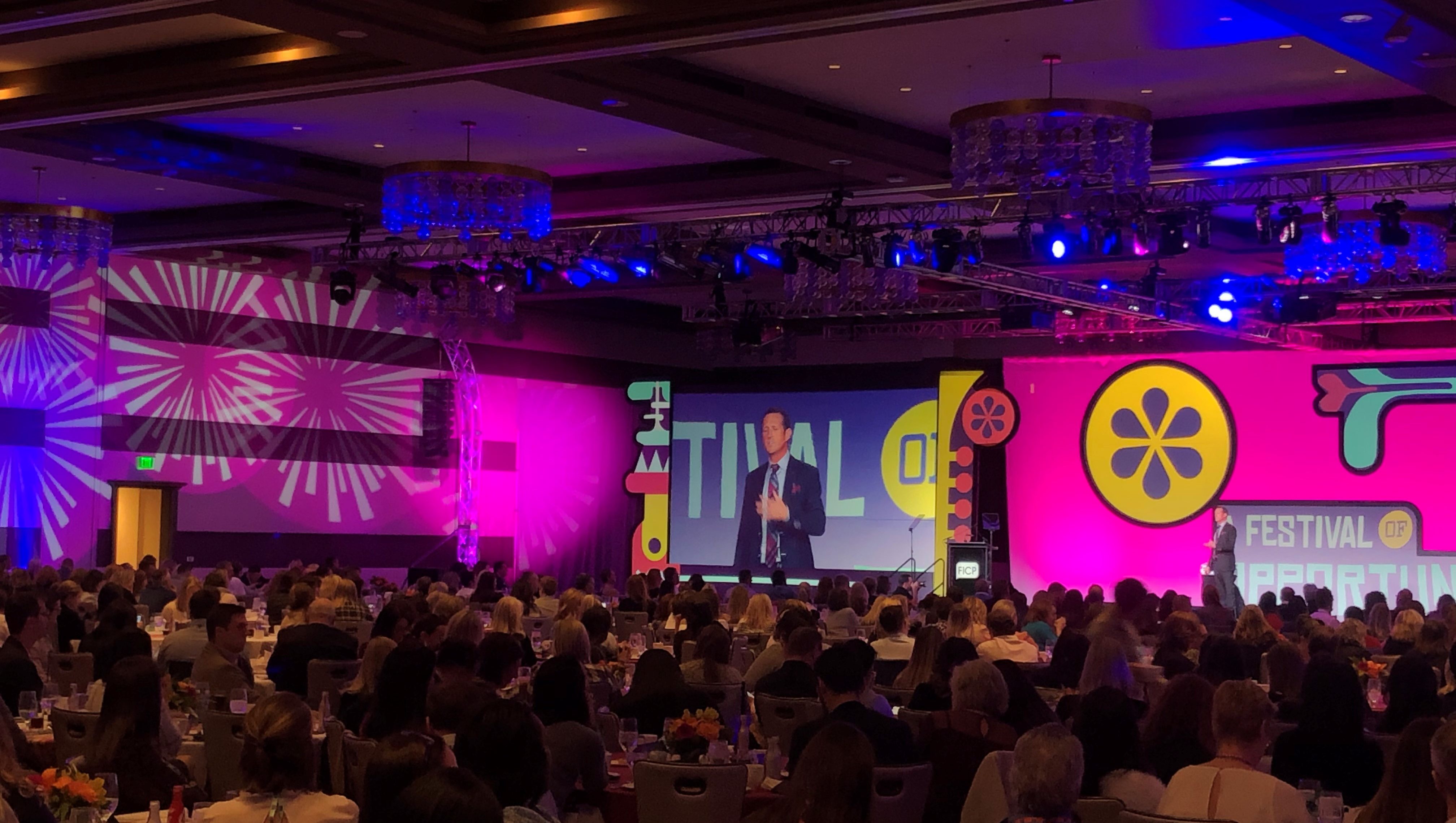 Keynote speaker Ben Nemtin shared his personal journey from college student struggling with depression to author and a star of the television show, "The Buried Life," where he and cohorts make their mission to cross items off an impossible bucket list and help others do the same. His secret to bouncing back? He surrounded himself with people who inspired him and set his life on a course of doing things that mattered.
More: #FICP Just Pulled Off a Masterclass in Creating Meaningful Connections
He encouraged meeting professionals to take the time to appreciate the positive influence they have on people's lives. The day to day can bury the impact, and you don't often see the results of your hard work on attendees after they return—but it is enormous, he said, adding, "You create inspiration through action."
Breakout speaker Roy Spence, CEO and co-founder of The Purpose Institute, echoed this assessment. "You are not in the business of conventions; you are in the business of preserving and scaling the lost art of human connection," he said.
Break-Out Education
The conference was filled with breakout sessions where veteran meeting planners shared best practices for everything from more inclusive meetings to better risk management plans and road warrior health.
To wit:
Inclusion: To help everyone to feel welcome, start with diverse planning teams.
Risk management: It isn't enough to ask if a property has backup generators; you need to know if they can run the entire property, when they were last tested and how much fuel is on site to run them (Ben Tutt, general manager at Condado Vanderbilt Hotel, can answer all of those questions after living managing Hurricane Maria).
Staying healthy: To sleep through the night when traveling, you need to eat fruits and vegetables in the right proportions and drink water throughout the day.
Christy Lamagna, CEO at Strategic Meetings & Events, mapped out the journey from the ballroom to the boardroom and event tech consultant Corbin Ball shared secrets for doing more with less by leveraging free and low-cost web tools.
Give Back
The conference fell over Veteran's Day weekend, and the occasion did not go unmarked. A silent auction and CSR activity benefitted veterans. With help from the nonprofit Cheeriodicals, teams built gift boxes to deliver to two local veterans organizations.
Work the Nets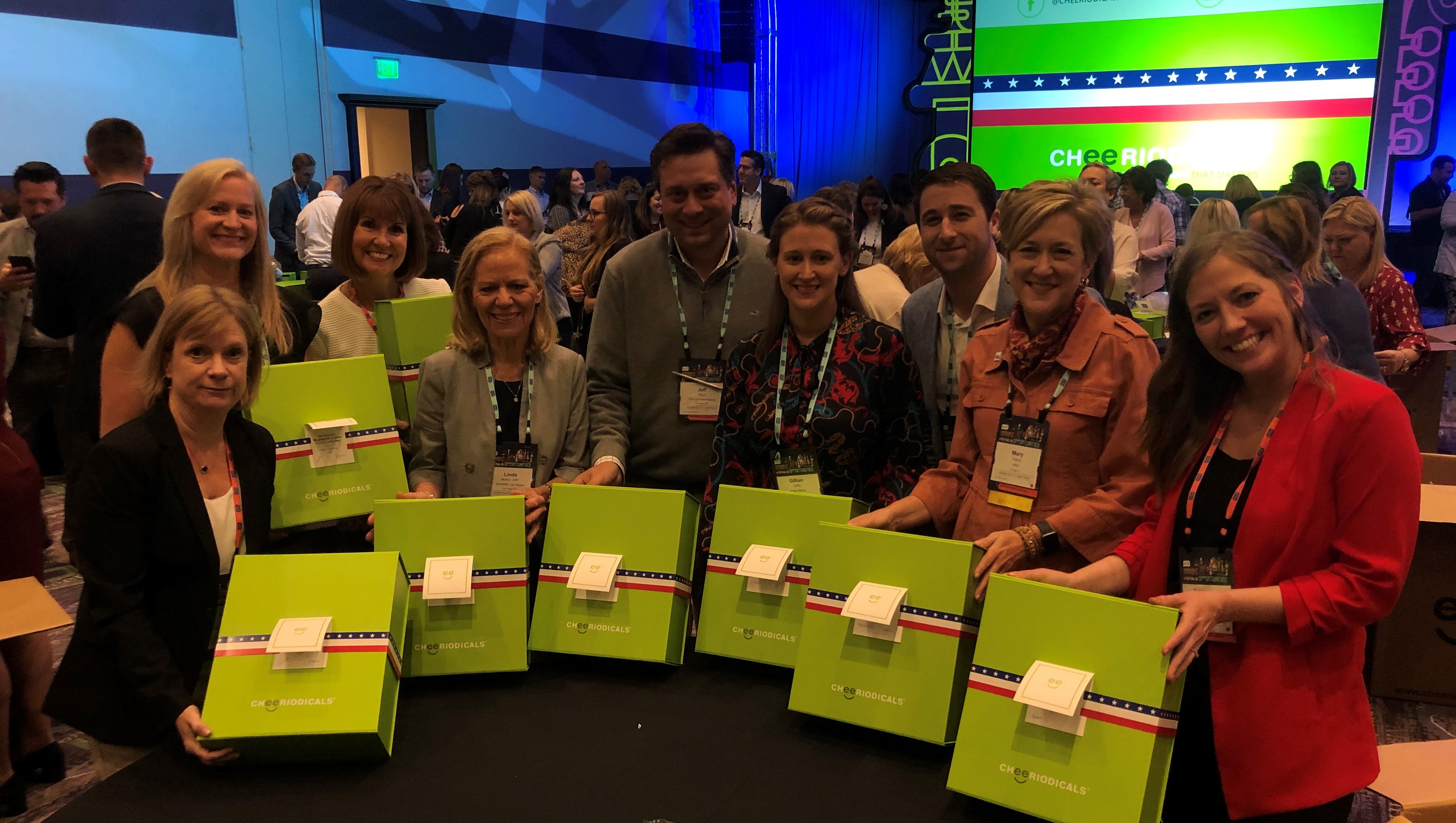 Though the agenda was packed, it still left time for making new connections in strategically located meeting spots via appointments made through the conference app. A networking lunch integrated planners and hospitality providers to facilitate cross-pollination. And evening events brought people together around one of the things Austin does best—live music.
Next year the group will meet at Washington Hilton in Washington, D.C., followed by JW Marriott Phoenix Desert Ridge in 2021 and Omni Boston Hotel at the Seaport in 2022.