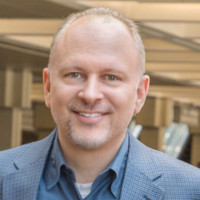 AEG Facilities and SMG merged on Oct. 1 to create the global facilities management and venues services company, ASM Global. Smart Meetings spoke with Gregg Caren, executive vice president of sales and business development, and John Sharkey, executive vice president of Europe based in Manchester regarding the merger, planner benefits and industry trends.
Smart Meetings: What does this merger mean for event planners?
Gregg Caren: Event planners are the ones who will benefit the most. What we're doing now is providing a new value proposition to our meeting organizers that says, "If you were holding meetings with us in one corner of the world, whether it was Australia or the United States or anywhere in-between, we now have this collective network of venues all working together," similar to how planners work with hotel properties. If a meeting planner wanted to investigate as many as 92 meeting, convention, trade show or exhibition venues, they could do that with one phone call or email.
All existing contracts are basically unaffected. It's a new brand name and all the contracts that are in place remain in place.
SM: What percentage of all convention centers will be managed by the merged company?
GC: Of the convention centers managed by private management or professional management companies like us, we manage 85 percent of those by square footage. By number of venues it's about 65 percent.
What was formerly known as AEG Facilities and SMG were complementary of each other and together create a strong global platform. The [convention centers] that were under the SMG banner prior to the merger predominantly were in North America. The 78 convention centers that [SMG] brought to the table, were mostly North American-based with a few scattered in Jamaica, Scotland and China.
On the AEG Facilities side, most of their convention centers are international. Four venues in North America will complement the portfolio. AEG was formerly known as Ogden and has a strong Asia-Pacific and international side. The coming together of the two really creates more opportunity for the other markets that we go after to add to our portfolio.
SM: With two offices in England, and many others globally, has Brexit impacted business and policies?
John Sharkey: At the moment, meeting planners are hoping for no disruption, but considering the preparations required if there was to be disruption. It is a waiting game, but there is a high expectation that politicians will find a way as economies have to continue to grow and trade and the handshake business is such a crucial part of the economic cycle and the leisure tourism impact.
Meeting planners still organize regional and national events as much as international events and if any business is used to logistics planning and taking care of disruption, it is our business. I would say there is a high degree of confidence that whatever the outcome, the meetings business will adapt, survive and thrive.
SM: What trends are you seeing globally?
GC: The largest trend that we've all been experiencing for the last few years is the socialization and the communities that are created in face-to-face meetings. We've seen more of a drive toward face-to-face meetings and the experience of interacting with people in a community. People want their meeting venues to feel like a Starbucks. They want to feel like they're in a community environment where they can interact socially with professional peers and find pods around the building and ways to interact with each other that is only augmented by technology.
Years ago, architects looked at convention centers as just big brick boxes with a bunch of carved out meetings spaces. Now, they've got to be more interactive, more engaging and be able to handle the amount of technology that most meetings are demanding today.
On the security side, we manage some major stadiums and arenas where we're hosting Super Bowls, Final Fours and other high-security events. It gives us a regular level of interaction with public safety, everything from our local police and fire departments all the way up to Homeland Security. Today, meeting planners and local municipalities need to be prepared to keep people coming in and out of venues safely.
SM: Are millennials driving the shift toward more technology or is it the entire audience and customer base?
GC: I think it's both. Just three years ago, millennials and Gen Xers were a little bit quicker to adapt technology, but older guys like me certainly adapted thereafter because you either did that or you got left behind both personally and professionally.