Low-cost flights between many U.S. and European cities are generally cheaper this summer, according to statistics from travel booking site Kayak.com.
"Even with some budget airlines shuttering, cheap flights to Europe form the U.S. continue to be readily available," reported lifestyle brand Thrillist.com.
The research was done at the request of Thrillist, which wanted to find out the cheapest summer flights from each U.S. state in 2019. The median summer prices ranged from a $441 flight from T. F. Green Airport (PVD) in Warwick, Rhode Island, to Dublin, Ireland, to a $754 flight from Hartsfield-Jackson Atlanta International Airport (ATL) to Reykjavik, Iceland. The least expensive flight from LaGuardia Airport (LGA) in New York City is $523 to Helsinki, while the cheapest fare from Los Angeles International Airport (LAX) is $614 (to Barcelona).
Reykjavik was the least expensive European destination for 36 of the 64 airports studied this year, compared with 25 of 62 last year. So, even though Wow Air is no longer in business, airfare to Iceland remains inexpensive. By comparison, the second-least-expensive destinations were London and Dublin, with four each in 2019.
In last year's data, the cheapest flight from a U.S. state was less expensive than in 2019: A flight from Pittsburgh International Airport (PVD) to Reykjavik cost $319. But the cheapest flight from two states cost more than $1,000: Birmingham-Shuttlesworth International Airport (BHM) to Paris, $1,110, and Memphis International Airport (MEM) to London, $1,068.
The availability of inexpensive flights should be boosted in 2021, when JetBlue begins multiple flights daily from JFK and Boston Logan International Airport (BOS) to London. This will mark the airline's first flights across the Atlantic.
Cheapest Flights to Europe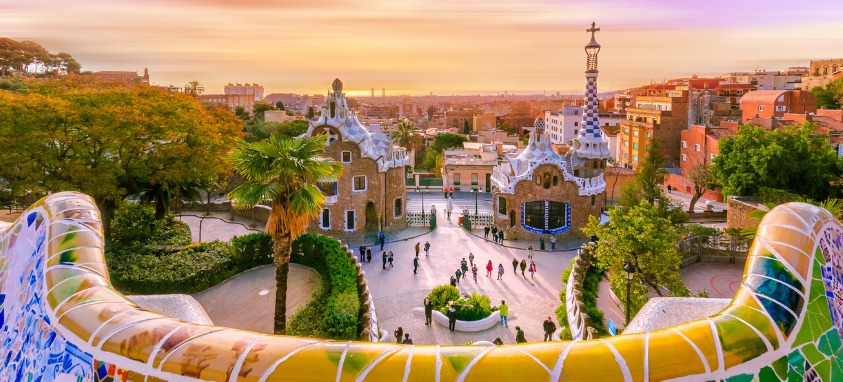 These 10 states offer the lowest summer fares to Europe.
Rhode Island
T.F. Green Airport (PVD) in Warwick–$441 to Dublin
Ohio
Cleveland Hopkins International Airport (CLE)–$453 to Reykjavik
Minnesota
Minneapolis-Saint Paul International Airport (MSP)–$487 to Reykjavik
New York
LaGuardia Airport (LGA) in New York City–$523 to Helsinki
Florida
Miami International Airport (MIA)–$550 to Madrid
Missouri
Kansas City International Airport (MCI)–$575 to Reykjavik
Massachusetts
Boston Logan International Airport (BOS)–$596 to Oslo
Nebraska
Omaha Airport (OMA)–$605 to Reykjavik
Hawaii
Daniel K. Inouye International Airport (HNL) in Honolulu–$612 to Reykjavik
California
Los Angeles International Airport (LAX)–$614 to Madrid