If you are still reeling from losing an hour to daylight saving time, maybe you need to take 45 minutes off to recover. In honor of National Nap Day, Smart Meetings rounded up the best hotels around the world where you can close your eyes and unplug. Whether you are at the airport with a long layover, or on a business trip in Switzerland or Las Vegas staggering from one conference session to another, many properties offer you creative ways to relax and recharge.
The Dolder Grand, Zurich, Switzerland
In the Chillout room, enhance your state of relaxation inside of a series of hanging baskets shaped like a nest. Let go of your mind and body go in a calming sway highlighted by the sound of meditative music. The space also has a series of windows built-in the wall to lead you in a more profound sense of peace.
Montage Beverly Hills, Los Angeles
The spa has a glamorous and refined nap nook. Located aside of the mineral pool, the cabana lounge includes comfortable chaise lounges to lie down on after a treatment to maximize the benefits of the session. The area is equipped with dimmable lights and curtains for a more intimate experience.
MGM Park, Las Vegas
Stay Well rooms are designed to improve sleep. The rooms use dawn simulators to suppress melatonin and reduce jet lag while long wave night lighting minimizes sleep disruption. Blackout shades allow guests to experience the most rejuvenating nap or night of sleep. If that is not enough, aromatherapy diffusers feature relaxing scents.
Kimpton Lorien Hotel & Spa, Alexandria, Virginia
This urban retreat located to the historic Old Town offers a 24-hour "dream" button on all guestroom phones, with a direct line to a highly-trained concierge who deliver extra pillows, soothing bath salts and comfort food after the nap.
Washington Dulles International Airport, Virginia
Sleepbox Nap Lounge is the perfect remedy for long layovers. Launched last December, it features 16 sound-insulated napping facilities that travelers can reserve on an hourly basis through the Sleepbox app. Located inside Terminal A, the lounge includes two type of rooms: standard and compact. Each room is equipped with Wi-Fi, Bluetooth and mood lighting.
Dayuse.com
In New York and looking for a place to chill? Dayuse.com's scheduling platform allows you to book a room for several hours during the day from your phone.
Do Not Disturb for 45 Minutes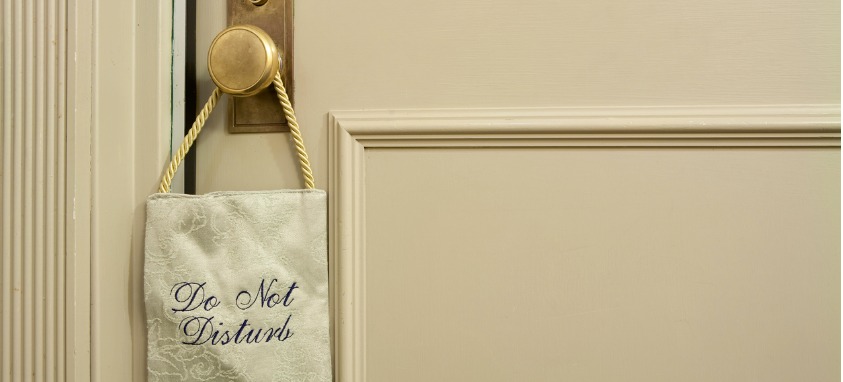 Casper, the well-known mattress brand, launched The Dreamery, a nap lounge inside its store in New York City. Put your pjs on and lie down for 45 minutes in a quiet and private pod equipped with an extremely comfortable bed. When you wake up, after you freshen up, you can enjoy a coffee in the coffee shop downstairs. You can reserve a pod for 45 minutes through the website. It costs $25, beverage, jammies and refreshing amenities all included.