Freeman, the trade-show expert when it comes to integrated digital- and live-brand experiences, has received the prestigious ISO 20121 Event Sustainability Management System certification. The certification is an international standard designed to help organizations involved in the events and hospitality industries incorporate sustainability into management practices and processes.
"Environmental and social responsibility has always been at the heart of Freeman and guides our business," said Jeff Chase, vice president of sustainability. "Earning this certification—an industry first–—reflects the philosophy of our founder, Buck Freeman, and is a tribute to the over 7,000 employees who strive to create sustainable events for our clients."
ISO 20121 was unveiled at the 2012 London Olympic Games. It provides a management blueprint to address the "triple bottom line" of sustainability: economic, environmental and social impacts of events. The standard helps organizations operate in a way that is financially viable for the company, customers and suppliers; minimize the use of resources and reduce waste; and consider the needs and expectations of those affected by the event or business. A key component is the development of a continual improvement plan, which is then implemented, analyzed and modified to achieve ever-increasing standards of performance.
The trade-show expert will drive its organization-wide sustainability plan by adopting the Accepted Practices Exchange (APEX)/American Society for Testing and Materials (ASTM) Green Meeting Standards for major business locations and functions. There will be particular emphases on sustainable exhibits, audiovisual, communications, transportation and onsite offices to help clients meet their own sustainability goals.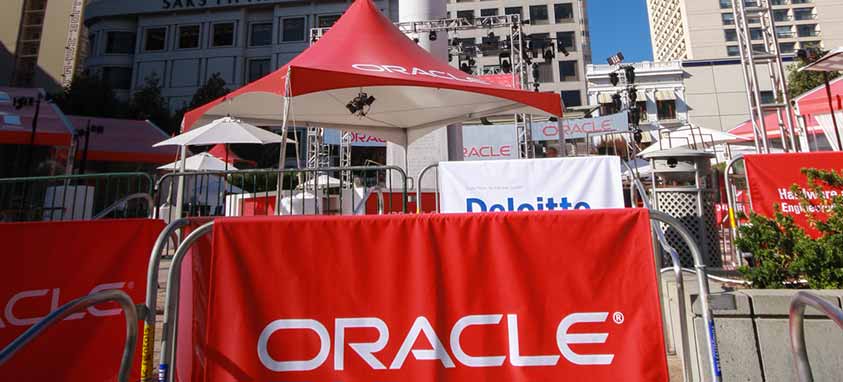 Oracle, which will hold its annual OpenWorld citywide in San Francisco Sept. 18-22, applauds Freeman's green efforts.
"Because of Freeman's industry-leading sustainability program, together we've helped reinforce for other vendors how important it is to adopt the kind of systematic, sustainability-as-standard-business-practice approach that we've long encouraged," says Paul Salinger, vice president of marketing for Oracle. "Sustainability is a big tenet of Oracle's events globally. We want to take this opportunity to congratulate and thank our close partner, Freeman, for achieving certification to the ISO 20121 standard."
Freeman produces more than 4,300 expositions annually and 12,500 other events worldwide. The trade-show expert boasts an expansive network of offices, talent and global partnerships for reach and access that is unmatched in the industry.