Take Them Out to a Ball Game
The Florida Marlins and the Tampa Bay Devil Rays call Florida home year-round. Florida hosts numerous Major League Baseball teams during spring training, so they have company.
For more than 125 years, MLB teams have gathered in southern Florida during February and March to play ball in the Grapefruit League. Fifteen teams participate in the Sunshine State's spring training exhibition games. Two of them are based in Fort Myers: the Boston Red Sox and the Minnesota Twins.
Built in 1991, Hammond Stadium (pictured), the Twins' home, is modeled after Louisville horse track Churchill Downs. It is also the home of the Twins' Class A Advanced affiliate, the Fort Myers Miracle. Eight miles away, JetBlue Park serves as the Red Sox home, informally dubbed Fenway South. Opened in 2012, the inside resembles Fenway Park, complete with a Green Monster wall in left field.
For meeting planners, spring training outings are an affordable way to add memorable, laid-back fun to an event. Schedules and ticket prices are generally released mid-November. Group and season tickets go on sale in late December. Single-game tickets go on sale in late December or early January. Closing a deal during a breakout session is invaluable, but catching a foul from a future World Series champion is priceless.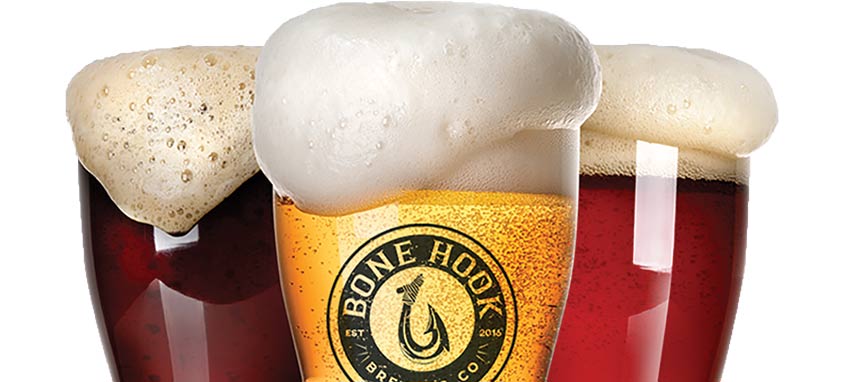 Beer Paradise 
Florida is more frequently associated with umbrella-garnished drinks than craft beer. That's changing. With five local breweries in the region—and a sixth brewery on tap to open soon—the Paradise Coast is rapidly morphing into a craft beer destination.
The trend started in 2012 with Naples Beach Brewery. The city's first microbrewery is open daily and serves 24 brews on tap. Riptide Brewing Company—a passion project launched by three buddies who enjoy hobby-brewing in their garages—followed in November 2015.
The newest addition to the Naples microbrewery scene is Bone Hook Brewing Company.
The engineers and self-proclaimed science nerds behind Bone Hook (pictured) concoct their creations in an onsite lab using a spectrophotometer to measure beer bitterness and diacetyl. The brewery offers a range of styles: American and Belgian pale ales, English golden ale, German weissbier, several saison ales, an American IPA and stout.
Rounding out the lot are Oil Well Craft Beer in nearby Ave Maria—which serves from 20 taps in its Tasting Bar taproom—and Marco Island Brewery, a smaller operation that produces only three styles of beer, but includes a full-service restaurant. The incoming microbrewery and garden, Ankrolab Brewing in Naples, is scheduled to open in late summer.
With more than 50 regional craft beers—and more offerings on the way—Southwest Florida is quickly becoming a beer-lover's paradise.
Further Reading: