With legal cannabis expected to account for an economic impact of $10 billion in the United States this year, it was only a matter of time before industry leaders came together for an all-encompassing marijuana meeting to discuss the changing landscape as prohibition is overturned.
Bringing together technology specialists, venture capitalists and media, the New West Summit will take place Nov. 20-21 at Parc 55 San Francisco, A Hilton Hotel. Co-founded by Jim McAlpine and Dean Arbit, the event will feature a 15-panel conference and 30 exhibitors. Topics that will be addressed during the conference include the 2016 legalization forecasts, funding trends, mobile apps, technologies disrupting cultivation, extraction and vaporization, and intellectual property trends.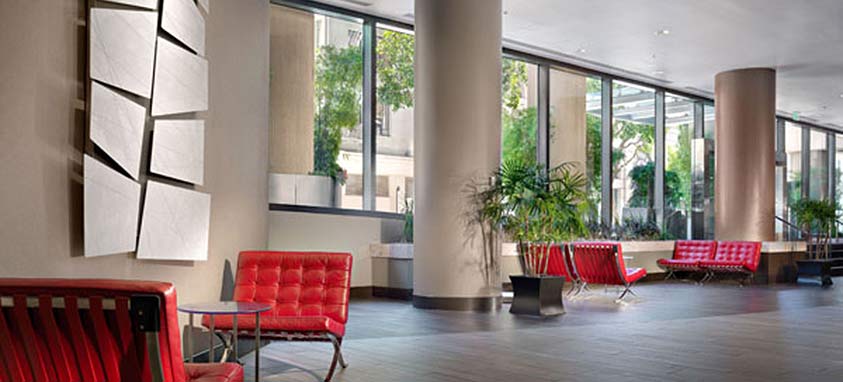 Parc 55
The fact that New West Summit is taking place in one of San Francisco's iconic downtown properties is a testament to where the marijuana industry is headed. Parc 55 features 1,024 guest rooms and 54 suites, with more than 30,000 sq. ft. meeting and event space. The summit will use the main foyer, exhibit hall, ballroom and breakout rooms.
And now for what you really want to know:
Medical cannabis, which is legal in California, may be on display, however, there will be no smoking or consumption at the event. The professional B2B conference will be like any other business event, so smoking or using marijuana during the event in the main event areas is prohibited.
Just like most major events for any industry, there will be well-known industry speakers. McAlpine is the creator of The 420 Games. Arbit is the founder of West Coast Outdoor Media, a successful outdoor media company; he became president of Smell the Truth—an independent, pro-cannabis blog on SFGate.com, one of the top news websites on the Internet with 16 million unique visitors each month.
Gaynell Rogers, a two-time cancer survivor, serves as the global media and strategic management consultant for visionary medical cannabis leader Steve DeAngelo, considered the father of the modern legal cannabis industry who is also expected to speak. Rogers developed The Discovery Channel's Weed Wars television series and is responsible for placing multiple-issue cover stories in The New York Times and Fortune Magazine, and dozens of pieces in The Los Angeles Times, San Francisco Chronicle, Huffington Post, Washington Post and Morgan Spurlock's documentary series, Inside Man on CNN.
Thirty-five states have medical marijuana laws, four states (Washington, Oregon, Colorado and Alaska) and Washington D.C. have recreational cannabis laws, and at least six more states are likely to make recreational cannabis legal next year.