Creativity, pushing the envelope and being plugged in to a client's tastes. These are among the many traits that make for great planners and great events, and Hillary Smith, CMP, CSEP, and co-founder of South Florida's Koncept Events shows them off to great effect in the events she plans.
In late April, Smith and her team transformed the luxury hotel's Mediterranean Ballroom into a scene out of an intimate dinner in a vintage Cuban city. The "Havana Nights" event earned her not only the praise of her client and the Breakers hotel, but it also made her one of the winners of Smart Meetings' Think Big Meetings contest.
We recently had the pleasure of speaking with Ms. Smith, and she shared several insights about the inspiration and creative drive that made the event such a memorable evening—and a fun one to plan.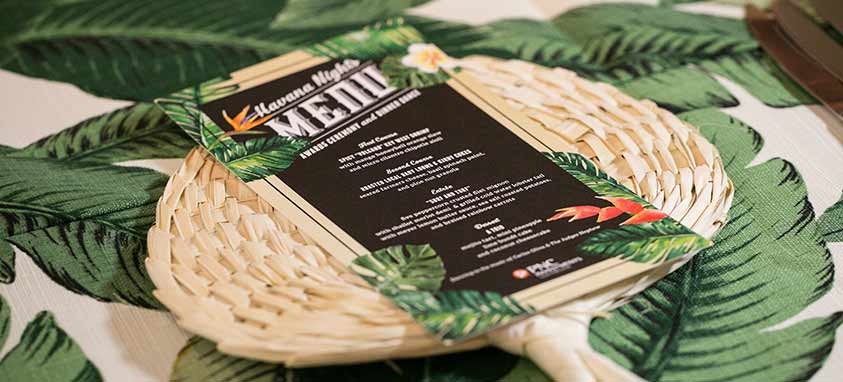 "Because we're in South Florida we [often see] a Cuban look to events, so we're constantly wanting to reinvent it," Smith says. "Everyone's go-to for a Cuban event is, 'I want to throw tropical flowers in a cigar box.' So it was nice to have a client who allowed us to think a little more out of the box and actually push the envelope a little bit."
Smith used her creative vision, knowledge South Florida's Cuban culture and even a little inspiration from pop culture—specifically, TV's Magic City, which "has a little bit of Havana and Cuban influence," according to Smith.
"We called every single wedding vendor that we could possibly get our hands on and finally found this banana palm-inspired overlay and so we used that as a palette. Then we did a lot of research, pulled different colors that are prevalent in Cuban architecture, as well as the tiny little accents like coffee beans—and big monstera leaves to give us that shadowing over the tables."
Smith emphasized the drive to bring a fresh look to events as one of the major attributes that led to the successful "Havana Nights" event. "I continue to push my internal creative team to say, 'I know this works, but let's switch the recipe, let's continue to reinvent this, let's look outside of our walls to make sure we're staying on top of making this an evolving trend,' versus 'This is our one Cuban look that we do over and over and over.'"
Doing so isn't easy in any industry, but it helps that Smith loves what she does. "We create environments and experiences. It takes a lot of love and care and passion versus just putting a bunch of flowers on the table."