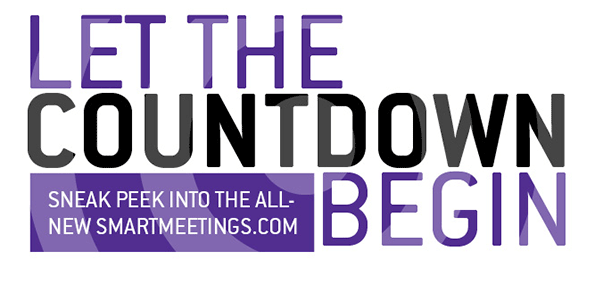 As a reader, subscriber or website visitor, you already know that Smart Meetings provides you with timely, practical and exclusive information that you need to help you in your job−whether you're planning your next event−or planning to host it.
Today, you're among the first to know that our website is about to get a whole lot smarter, with a brand new design and new features that will make it even easier for you to get the information you need whenever and wherever you need it most.
Our new website features:
Easier navigation to help you find what you're looking for more efficiently.
A responsive, stylish design that looks great on your desktop and your favorite mobile device.
Even more tips and tools to help you in your job!
Our seasoned editorial staff will continue to seek out and bring you the most vital industry news, blog articles, videos, reviews and insightful interviews with industry influencers such as Deepak Chopra, Guy Kawasaki, Michael Mina and more.
You can also keep up with our newest content through any of our social media channels, by downloading our app, or subscribing to our print and digital magazines.
At smartimeetings.com you can easily book a speaker through our partner, eSpeakers or get help with site selections for your next event through our new division SmartMeetings360. Whatever you need, the new smartmeetings.com has got you covered.
To help us promote the new website, we're running a contest where we'd like you to post a picture or video along with a short description of the best event that you have either planned or attended. We'll have some great prizes for the best submissions in a variety of categories.
Thank you for your part in making Smart Meetings the No. 1 resource for meeting and event professionals. We look forward to bringing you even more great content you've come to expect and we welcome your feedback on our new look!
For advertising and sponsorship opportunities, please call Eric Haase 415-339-9355 or email at eric@smartmeetings.com.