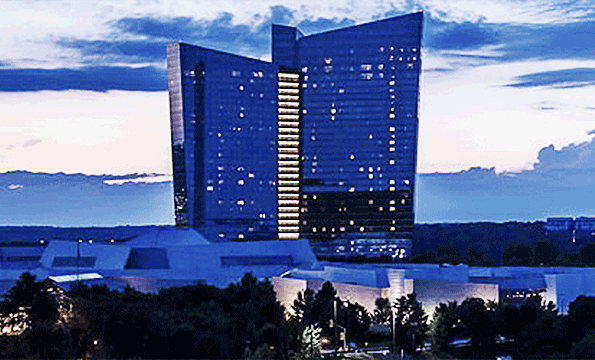 Pop quiz: What do The Tower of London and the Mohegan Sun casino and resort have in common? They're both bordered by the Thames River. Well yes, technically they're different rivers, the former being in England and the latter located in Uncasville, in the heart of the scenic foothills of southeastern Connecticut.
But that's not the only surprise that this unique property holds in store for its guests. Did you also know that at 364,000 sq. ft., Mohegan Sun boasts one of the largest casinos in the United States? Whether or not you're a gambler, you'll be sure to come up a winner when you attend Smart Meeting Mohegan Sun, June 10-11, 2015. Take a closer look at why your first event of Summer 2015 should be in the Land of the Mohegan Sun!
Mohegan Sun: Inspired by Nature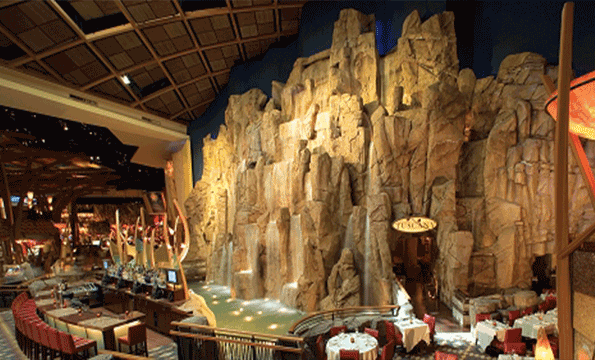 As its name implies, Mohegan Sun is owned by the Mohegan Tribe of Connecticut. The hotel opened its doors in 1996 and since that time it has invested in a $1 billion expansion, making it one of the premier destinations on the East Coast.
In designing the complex, the Mohegan Tribe incorporated the elements of its Tribal lore— earth, wind, fire and rain—which are reflected throughout the architecture and interior design of the building. In fact, in the words of Mohegan Sun, "the 34-story hotel reflects the Mohegan Tribe's sensitivity to the natural landscape. Its three-winged structure features a crystalline-like exterior that was inspired by the rock and smoky quartz crystal the Mohegans used to fashion arrowheads and ceremonial objects." Sounds like a more holistic place to stay than your standard big box hotel, right?
Ample Amenities
At over 3.5 million sq. ft., the Mohegan Sun has ample room for its 25,000 daily visitors whether they're looking for luxury accommodations, meeting space, entertainment, or a combination of all three.
Here are just some of the highlights of what you can expect as a guest at the Mohegan Sun:
As for the business side of the Mohegan Sun, it offers more than 100,000 square feet of meeting and function space, including one of the largest ballrooms in the Northeast that can accommodate even your largest formal event.
Why Come to Smart Meeting Mohegan Sun?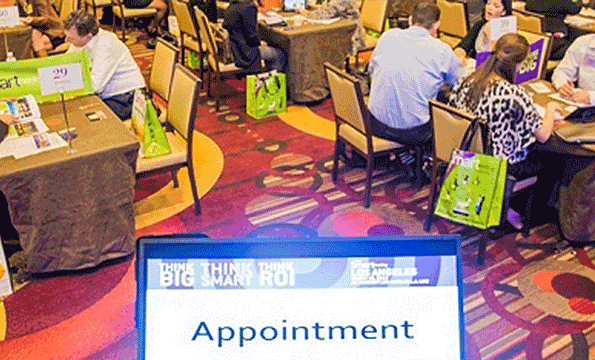 By now, you're probably thinking, "Wow! The Mohegan Sun sounds like a great destination" and you're right! At Smart Meetings we pick locations and properties for our events that offer a wonderful balance of both business and pleasure. And why not, given the emerging trend of events professionals combining their vacations with their business meetings?
In addition to having a great time at the Mohegan Sun, you'll be meeting one-on-one with dozens of representatives from resorts and destinations all over the United States, the Caribbean, and more. And Smart Meetings means business. Over $300 million in group business has been booked at Smart Meeting events, 95 percent of meeting planner attendees have booked business with our hotel and destination partners at our events, and 95 percent of Smart Meeting attendees would recommend a Smart Meeting event to their colleagues.
But don't take our word for it. Here's what some professional planners just like you had to say about their experience at Smart Meeting events.
"Smart Meetings allow planners to learn about new venues, new technologies and new vendors they can partner with."
– Dhalia, Event Technology Consultant, Chicago
"Great ROI. I would highly recommend Smart Meetings."
– Cheryl, Director of Meetings, ABMA
"This is a terrific opportunity for anyone who plans events to network with properties they might not otherwise have been connected with."
– Cheryl, Events Manager
Now that you know a little more about the Mohegan Sun and what Smart Meeting events have to offer, we invite you to join us for Smart Meeting Mohegan Sun June 10-11, 2015. Click the invitation below to register today!