Experts weigh in on what needs to change to work together better
Editor's Note: Hospitality sales consultant Steve Steinhart will be speaking at Smart Meetings Extraordinary Experience in Monterey, California, Nov. 5-7. Register here to hear him in person.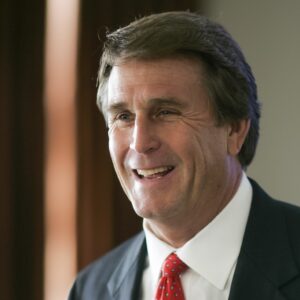 Both planners and sellers will have to make paradigm shifts if 2024 is to become the new high watermark for group attendance and revenue.
Having interviewed experts from both sides of the equation, this paper will offer advice on what those shifts are and how you can benefit from them.
Calendar year 2024 is already forecasted to show a healthy increase in group rooms nationwide, largely due to the number of meetings that had been on the books in 2021, 2022 and 2023 that were postponed or re-scheduled into 2024.
A Renewed Group Focus
"Just hold the contracted meetings that are on the books and minimize the cancellations that have occurred in prior years due to the pandemic, economic uncertainty and a general reluctance to hold in-person meetings," said Dan Piotrowski, senior vice president of operations for Omni Hotels. "If all the meetings that we have re-scheduled for 2024 come through, we will show a very nice gain in the group market."
Piotrowski says that his global sales teams are making every effort to execute their "multicity-multiyear" program. If a group is looking to book in 2024, Omni may negotiate contracted rates and concessions if they will book more of their meetings with a sister Omni hotel in future years.
Piotrowski says, "2024 is looking good for group business and we are focusing our efforts on future bookings, especially for some of our hotel's off-peak times. We know if the leisure sector demand remains softer than anticipated, and with the corporate business travel segment still slowly returning to pre-pandemic levels, groups must continue to be a large focus for the brand."
Cost Conscious
A major component of the paradigm shift that will need to be addressed is that hotels enjoyed healthy rate increases as a direct result of Covid. Inflated rates were accepted by the leisure market traveling in distressed times. But those rates will not work for planners seeking value for their attendees.
Read More: CWT Study: Business Travel Costs Are Still Going Up, Slightly
"Group rates must come back down to Earth," says Lynn Edwards, founder of Proper Planning. "Even in high-occupancy months we simply cannot afford these new post-Covid rate patterns and that is forcing us to abandon some of the more popular destinations and explore secondary and tertiary cities."
"I understand hotel costs have risen." Edwards says, "But I'm not at all sure it is fair that groups be the resource that helps them recover their losses by charging us higher rates with unreasonable contract terms."
Bonnie Taylor, director of sales and marketing at Hilton Tampa Airport Westshore, agrees and has forecasted lower group average rates for 2024. "The window for raising group rates has closed and we are simply attempting to move groups into time frames that work best for both parties."
The Restaffing Struggle
Hotels that had to furlough significant percentages of their sales, catering and servicing teams during the pandemic have not yet replaced them. Too often hotels do not reply to RFP inquiries. Or worse, the salesperson you connect with is inexperienced and unauthorized to quote rates or prices, needing to ascertain permission and "run it through the system."
"There are some interesting dynamics currently, "said Lovell Casiero, senior vice president of commercial strategies with PM Hotel Group. "The tenure and experience level of both the planners and the salespeople are not what they were pre-pandemic. So, you have inexperienced buyers working with inexperienced sellers. We really must strive for a greater level of detail in the RFPs. Perhaps to include more than just the meeting specs."
Read More: Hospitality and Humanity Meet to Solve Hotel Staffing Crisis
When hotels do respond, they often omit information in their proposals and contracts that had been discussed, information that is critical in the buyer's decision-making process. Worse, the detail in the proposal is not what had been discussed and suddenly the prices have risen.
An important shift will need to be "hotels need to re-staff," Edwards states. "If I can get budget approved for a memorable, fun event, I can create a memory. If I can create a memory, I can get more attendees excited about attending future events. I must increase attendance not only to hit my numbers but also to satisfy my exhibitors. My exhibitor count is down and the booth size they are requesting is shrinking. I need to get more people in the aisles but if the hotel doesn't have the staff to decorate the general session room for an Arabian night's theme party, I lose this opportunity. At a minimum, the hotel should know a local event planner who can fulfill our vision."
A Needed Partnership
Shawn Anderson, divisional vice president of sales and marketing with Remington Hospitality, agrees, "There is great opportunity to collaborate with local businesses, sponsors and vendors to create mutually beneficial relationships that enhance attendees' experiences."
Planners are alarmed when they receive a response to an RFP that contains too much generic hotel or destination information or doesn't address many of the specific requests. Rarely are they customized to their group. The RFP responses appear to be from templates that imply little, or no research has been conducted and the salesperson has done nothing to distinguish the hotel or destination. The proposal has not delivered any creative new ideas, no understanding of the scope of attendees and no feel for the program.
On the flip side, Taylor states, "I wish planners would answer their phones more often. I know they're busy, but I do a lot of homework on a lead, and I want to speak to the planner to share the exciting ideas I have."
Taylor continues, "I also wish planners would involve destination marketing organizations more. We can put forth a much better presentation and save the planner so many steps if they allow us to partner with our destination's experts."
Deb Sanders, director of California association groups with Remington Hospitality mentions, "While I see an equal number of buyers and sellers at the trade shows, I attend I rarely see any sellers in the actual meetings or breakout sessions. What a missed opportunity to understand a planner's angsts if they don't spend this valuable time with them."
The Hybrid Problem
"The White Elephant in the room are hybrid meetings," said Edwards. Some analytics show people taking advantage of "attending a conference" from home is no longer due to their fear of Covid but because it saves them travel time and costs.
The planner loses the guest room commission, the hotel loses all the room and F&B revenue, the attrition clause suddenly comes into play and the audio-visual charges skyrocket. The "home" attendee has no social interaction with the live attendees, thus stifling creativity.
Edwards argues conversely that while the hybrid model is not for every event, it offers accessibility and opportunity to increase your audience as well as access to virtual experts and presenters who might not otherwise be able to add value to your program.
A cost analysis must be done to weigh the hybrid investment against the return, but oftentimes virtual attendees receive more value by being able to attend every session versus being onsite and having to choose which sessions to attend.
Edwards relates, "One of our clients had secured an audience of 1,000 people consistently for an in-person event for eight years. When they went hybrid, they increased their audience to 15,000. This client will not want to give up that market share by going back to only in-person."
Edwards c0ntinues, "A keynote or breakout speaker's content expires once delivered. If you convert that content into videos or podcasts, you can re-package it and monetize it so many ways."
Anderson agrees, "One of the most common comments on post-hybrid event evaluations is the value of one-on-one networking and collaboration."
Shared Pain
Steve Tremewan, senior director of sales with Delaware North, says, "Suppliers have had bumpy years, but we must remember that planners are trying to bounce back from tough times also.  We need to do everything we can to help them boost their number of events, attendees and budgets."
Anderson continues, "We can help the planner by maximizing social media, influencer marketing and other digital strategies to reach a wider audience and generate excitement for upcoming events that will help drive attendance and capture feedback for future planning."
Indeed, 2024 will have its' challenges but could also be a year in which group business thrives. Suppliers must strive to provide better service, more and better-trained staff, lower rates, improve contract terms and be able to help planners create productive and memorable events.
Planners must consider whether the conference is best served live only or live with hybrid, bring new ideas with them and partner with suppliers to make them come to life. Helping suppliers understand the group's goals will boost attendance, create a memorable event and aid them in generating more meetings.