Meaningful rewards are more important than ever for Gen Z and remote workers
In the age of Apple, AI, bytes, bits and working from home, incentive travel today is more important than ever. Industries and corporations around the world are seeking to sustain, maintain and recognize their employees and managers not only in front of their peers but in ways that are meaningful to them personally and that will fill them with well-being, a sense of purpose and renewal.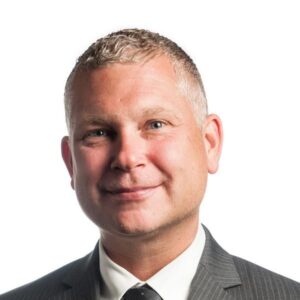 According to Incentive Research Foundation's (IRF) latest report, "Attendee Preferences for Incentive Travel," 91% of respondents surveyed consider group incentive travel as "very" or "extremely" motivating, and notably 64% of Gen Z (21-26 years of age) and Millennials (27-42 years) find group travel awards to be "extremely motivating," which is particularly encouraging for the future of the industry.
Remote Workforce Driving Demand for Incentives
The Incentive Research Foundation underlines that the U.S. is going through one of the most challenging labor markets in history. Incentives have become an increasingly critical business strategy to help organizations attract, retain and build culture across in-office and remote workers, as well as strengthen channel partnerships.
In a recent IRF survey of incentive travel professionals, nearly two-thirds indicated that travel is trending up for 2023 and beyond. With that appetite for travel comes the opportunity to meet employee needs with today's top meeting and incentive destinations.
Read More: Behind the Scenes of Incentive Travel
Since the pandemic, offices, employees and managers have scattered around the country and the world is relying on electronic communication and video conversations to run companies and corporations. Everyday opportunities for personal engagement and conversation, the give-and-take, feedback-and-response, have disappeared. And even though the desire for recognition is as strong as ever, bonuses, raises and stock options are not the carrots they once were. Rising prices and the changing economy have rendered the monetary rewards less powerful as a means of retention and promotion.
There is also a need for people to connect in new ways, a desire to live outside of a commuter train, to appreciate and be appreciated, to work and live in a different way that we never could have imagined four years ago. Even though they are working from home, they may be working harder than ever and they are often juggling multiple roles as family members and caregivers.
The Desire for Meaningful Meetings Comes from the Top
Executives are aware of the world's pain: war, famine, floods, the impact of climate, global protests and difficult trends and happenings. People realize that the world is not all in a good place and may want to do something about it. Incentive travel comes to the rescue as it offers time and resources for employees to invest in their communities, commit to a social enterprise or take time for voluntourism. This kind of incentive travel may change their lives and perspective.
For executives and managers who are managing work-from-home employees or going the extra mile, a luxurious break from the day-to-day may be their path to renewal and revitalization, and IRF research findings indicate that 78% of survey respondents consider time to relax and disconnect to be the most appealing component of incentive travel. Incentive travel offers an unparalleled opportunity to take a break from it all and relax, meditate, and experience luxurious treatments that are out of the ordinary.
Read More: Incentivize Attendees to Feel Better 
Meeting professionals are increasingly turning to destinations that are at the crossroads of luxury and purpose and offer hardworking executives, deserving employees, winning salespeople and extraordinary corporate citizens experiences that are memorable, transformational and meaningful.
Journey to Change in Scottland is an example of a destinations that infuses sustainable, innovative solutions and societal transformation into its events and meetings serve to meet the demands for incentive groups. By leveraging the power of the local green hydrogen and vertical farming industries, planners can show executives and attendees that they are aligned in their values and rewards.
Incentive travel to the right destinations offers companies and corporations unique opportunities and chances to strengthen their corporate cultures in today's demanding, fast-changing, and hyper-speed economy.
—
Richard Knight is director of marketing for the Americas with VisitScotland Business Events. Stephanie Harris is president of Incentive Research Foundation.